Cry Two Wolves
Leashless, Cageless, Shared Territory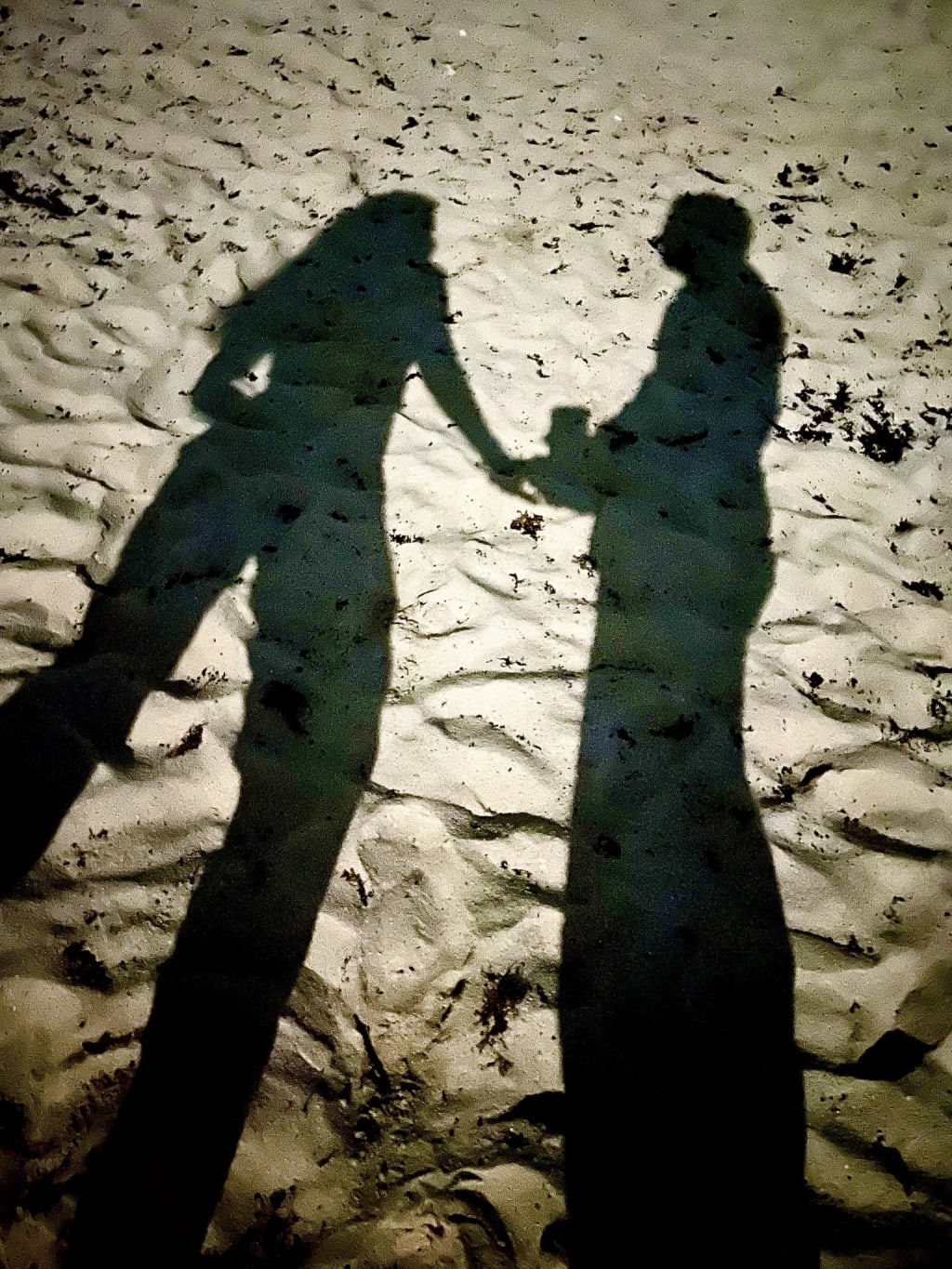 Lunar cut shadows.
How long have I howled at the moon?
Forever?
Feels like both always and hardly ever.
Droughts, harvest ruined, and scorched ground.
All easy to forget when rain, prayed for, pours down.
Lone wolves can assuredly pack up.
Metaphor matched by a grown triple canopy cub.
Concrete born, Iguape reared,
Blue chipped in Gardiner, engaged in Rio, yet
Big Apple won.
How's it possible to have known her way back when?
She's not even my kin.
I'm home when skin touches skin.
If I was faithless, my eyes be blown wide open.
P.T.L. Glory, glory! I lift praise.
I must, for her, such a rare boon.
I'd be crush'n at all points of her life till present.
91 way back to 86
Well, up to and past these 20's all time bent.
How long have I been howling at this moon?
It seems never and forever.
We met once, and I knew her at once…
My pursuit didn't capture me.
No game to speak or to shoot.
Both certain we wouldn't even fling.
Just hellos, good vibes, then goodbyes.
I was far too high to hear my heart sing.
Fall would feel just like Spring.
Old pains still hung on thin strings.
Oww owww owwwwwwwhoooooooo!
"I'm a wild wolf, no leashes, no cages."
"I freely choose t'lay here by your fire."
"Each may rise to hunt or run wild."
"Free to go, but I stay, filling pages."
The moonlit night now holds two cries.
Then four.
Then two.
Then four.
Most lines are firstly for her to adore.
I asked her pai for a line or more.
What he offered was simple and true.
"Filha maravilhosa!
Perseverante!
Independente sem perder o carinho!"
You are not lazy; look it up.
His last one steels and sures my hope.
Uncanny how I see my little lady in the behavior of this jag.
Is she closer than my own skin?
What were those old pains? I forget.
What I hold, I pray one day Shy will get.
I then asked her mãe for a few notes.
"Sim, é claro!! Com prazer! Obstinada, inteligente e muito convincente!
Além de linda!! Rsrs"
Her outward shine is near impossible to set aside.
Let's say I do.
Empty sockets would still see who's inside.
These eyes I possess see past the horizon.
Long cast gaze shows we may hold a new sun.
Maybe. Or a moon or two.
Don't panic, don't run.
This lobo is here for the one.
Cry, both wolves, the poem's done.
For Papi
From Mami
About the Creator
NYC
I try and try.
I enjoy stories and attempting to tell them.
I'm a rich father before I am a poor artist.
@isaachaldeman
Reader insights
Be the first to share your insights about this piece.
Add your insights