Conni
A Constancy of Emotion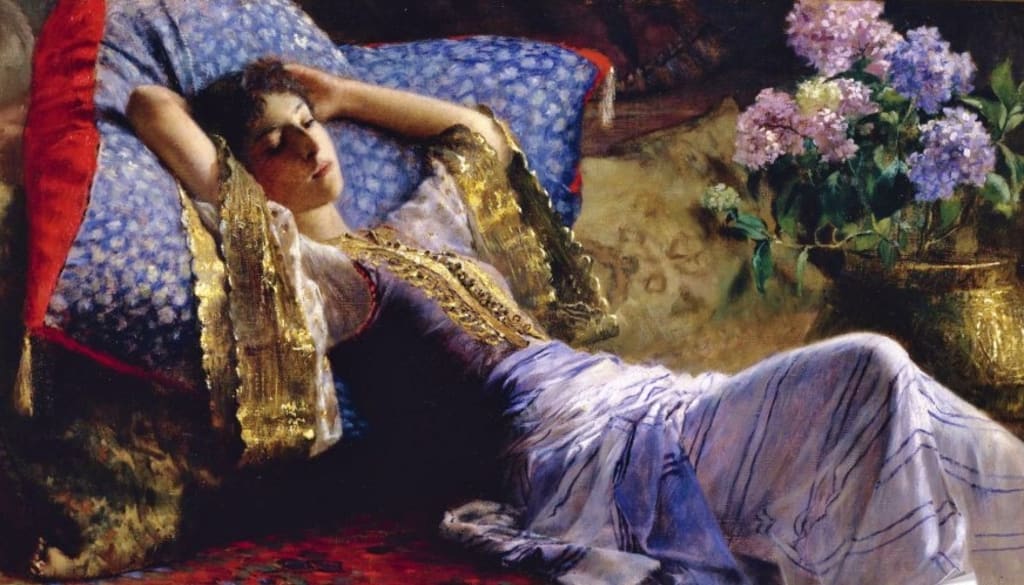 Reclining Odalisque by Ferdinand Max Bredt
The casual acquaintance became a casual friend, and then a friend with benefits ... and her intimacy became a lasting impression ... a memory in the heart.
Dear Conni, how are you today?
I'm thinking about you
This moment without you
And wishing you well by the way.
~
Fair Conni, where are you tonight?
And do you remember
The glow of the ember
That waned in our time of delight?
~
Darling Conni, sultry and warm,
Since ever I met you,
I could not forget you,
So enrapt was I in your charm.
~
Oh, pretty Conni, are you still
Alone in the starkness
Of quiet and darkness,
That only the right words can fill?
~
Sweet Conni, the lingering smile
That played on my heartstrings
And lifted my heart's wings,
And lighted the intimate while.
~
Oh, Conni dearest, do you hear
The world stood still for us.
It did and will for us,
Should we e'er return to that tier.
r. nuñez, 8/2018