Class Poetry
A Small Collection of Poems I Wrote for Class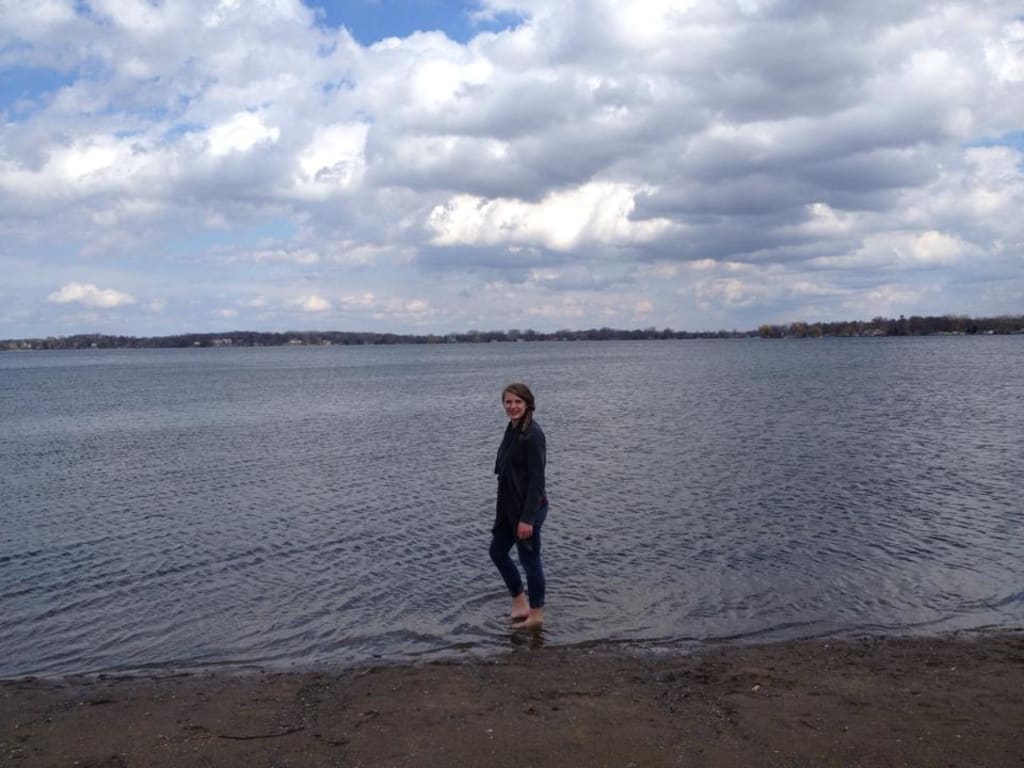 Villanelle
The definition of love
I cover my hand in a soft white glove
To hide the scars of before
You said, it is the definition of love.
A knight in armor I would dream of
But your love was only pre-war.
I now cover my hand in a soft white glove.
You would push, and you would shove
My name becoming "The Stupid Whore"
And you said, it is the definition of love.
Through the pain it was you I was in awe of.
On the floor, all I could do was adore
But now I cover my hand in a soft white glove.
I place myself on a pedestal above,
I pray to god I'm now past the war,
I cover my hand in a soft white glove,
And I say, it wasn't the definition of love.
Sonnet
Age of nightmares
I fear I might have wasted my life away
Giving pieces of myself to undeserving souls
I wish I could go back and make them pay
My time is not free, there are tolls.
When I sleep, I see ghastly grey faces
None of them being kind.
I wake, and walk a few paces,
But nothing can take them from my mind.
My heart is wild, my sanity it chases
But it is gone, and now I'm blind
Guided along by a muddy stream
My trembling fingers traces.
If only my youth I could find
Instead of nightmares I'd freely dream.
Sanctuary (Pastoral Poem)
I remember the light filtering through the leaves
Houses not too big and not too small,
The peaceful block surrounded by trees.
My world tucked away from society's call.
Summertime and dad fired up the grill
Our mouths watered at the thought
Of the warm, juicy pie mom placed on the windowsill
And of the salty chips she had bought.
The neighborhood was alive with calls of children.
Strangers passing always said hello
The mood was so much lighter then
When our voices were raised instead of brought low.
The smell of chlorine excited our minds
The most welcome smell in the heat of the summer.
To the pool we'd escape that sweltering bind
Unless it rained, and that was a bummer.
It brings a tear to my eye missing it all.
I want to embrace my loving mother
With my heart full, I can conquer the fall
Knowing next year there will be another.
Painful Thoughts (Free Verse Poem - Intro to Creative Writing)
I remember when I met him, it was so clear I needed to stay away.
But we both knew that wouldn't happen.
As the months dragged on it became more difficult and we showed our true colors.
I tried to stay. Tried to remember who we were in the beginning.
He was electric. Charismatic. Athletic. It broke my heart to see him love others.
When he spoke, every girl's head turned. They all tried to get a piece of him.
Suddenly he became a hybrid, one face being someone who couldn't contain himself,
and the other loyal to me.
He became torn between being kind to me, and missing out on all those
opportunities dangling in front of him.
And I loved him. I hated him. But I loved him.
Until I couldn't bear to live any longer.
And then I loved him no more.