Ce' Premier Souvenir Magique' De Nous (That 1st Magical Memory of Us)
By: Karlton A. Armistad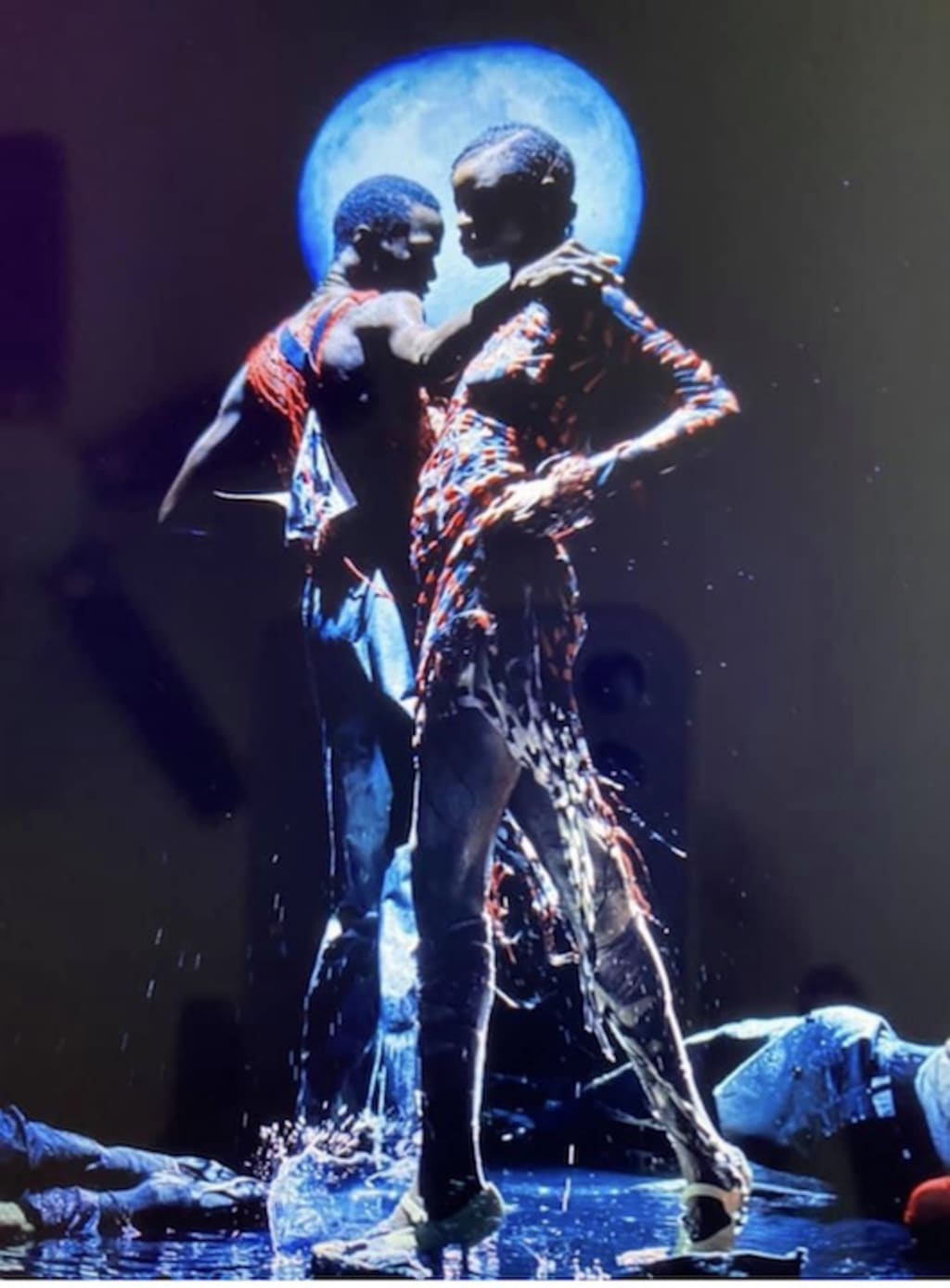 Artwork courtesy of Maison Margiela's Spring 2021 Tango Inspired Collection, S. Henderson's FB 29.11.20)
1.
Imperfectly perfect was this exquisite mind clip
Mysteriously magical, no fuss no drama
Deliciously decadent was the sensual glide in my stride
Six feet five inches tall and ready to strut from wall to wall
Your sapphire sparkling eyes delighted by this visual surprise
Could not help but demurely devour
My delicate effervescent orgasmic aura.
2.
Vibrantly violent clashing colours
Set against my ebony enchantress silky smooth skin
From across the room you watched intently
Your gaze tickling the curls of hair that adorn
My slender silhouetted neck
Your desire is raw, I look back at you in rapturous awe
Soaking up this sweet moment with no regrets.
3.
Our eyes now locked in a delicate trance
Making our way to the centre if the floor to dance
Your slender & tender fingers find their place on my hips
You turn Me & Twirl Me, pull Me close then release Me
In this authentic Tingling Tango
I gently moan, finding my own moment of true sensual expanse
This crescendo eclipse traps me in enveloping bliss
As true lips find soft lips and we impulsively kiss.
4.
Deliberately indecisive I to break free
Scared to my core of giving you more or all you desire of me
Sweet smelling sandalwood matched perfectly with your body's scent
Captured and lost in the moment
Your heart's rhythm saying what you truly meant
My hand gripped tight by your electrifying direction
Ensure I never let go, subdued by your intention.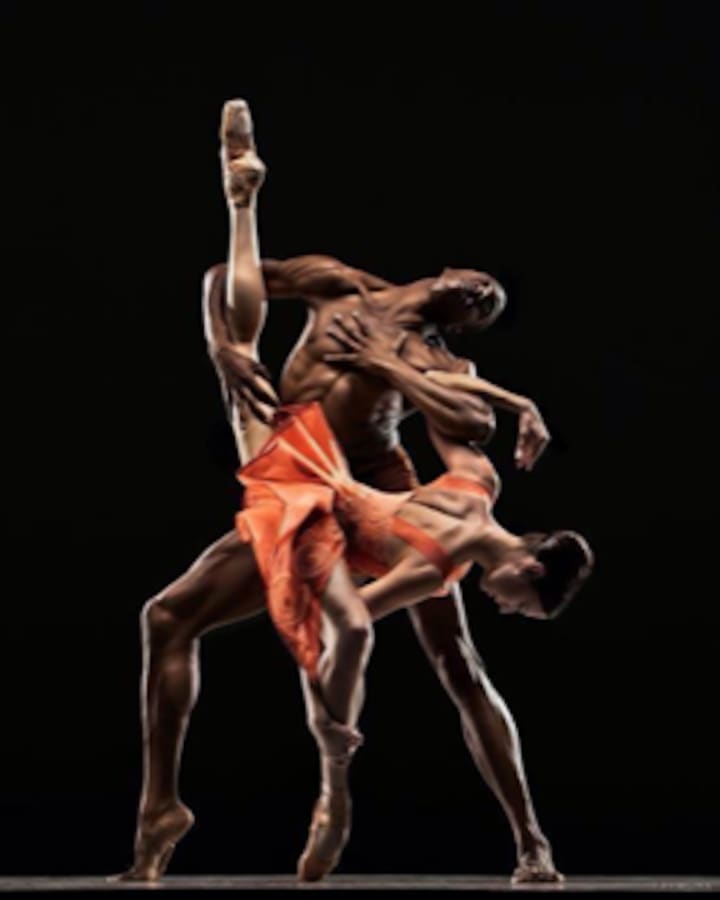 5.
Back stretched sexy in its display arch
Breath sweet and wet panting on my neck as all my desires march
Through my trembling heart and confused mind
I can't resist You because it is You
So charming and refined
From across the room you hunted Me
Made me your Soul's prisoner
Now loving You is all I know how to do
We've lost with Love the Winner.
[End.]
About the Creator
Karl A. Armistad is the pseudonym for Andrew R. Little. I prefer writing under this as it allows me to look at any body of work I complete separate to my personal day-to-existence, and safe-guards my relationships and family.
Reader insights
Be the first to share your insights about this piece.
Add your insights