Behind the Curtain
Waiting Their Turn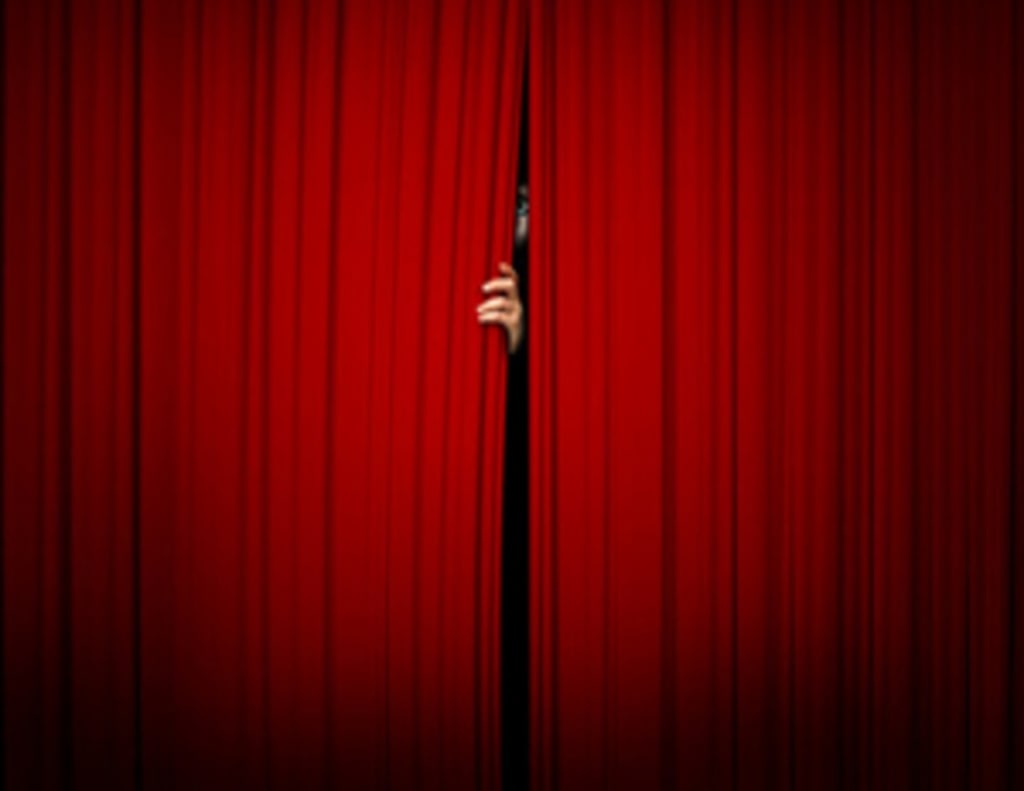 Behind The Curtain
It's not for lack of words or thoughts within me,
That I hesitate to tell the tale within my head I see.
Countless figures aligned in rows standing toe-to-toe,
Speechless, motionless, breathless and cold.
Spirits beseech me as they've done before,
Using nightly touches, whisperings, all in accord.
Be willing to know that which is beyond this door,
One of sorrows, lamenting songs, tales of yore.
Yet I hold my peace finger pressed against my lips,
As my soul seeks comfort, from faith's fountain sips.
It's up to me whether said characters animate,
To sing or dance upon my stage that I make.
I watch them watch me those objects in my mind,
Ones that console me or frighten me or treat me kind.
Waiting lifeless, heartless, and soulless willing to be alive,
Empty pages, vacant lines, they remain willing to survive.
Pen in hand, ink well filled, fingers poised,
I touch seducing parchment redundancy to avoid.
Swirling, dancing, mimicking no longer devoid,
Of life's gifts that make them alive and overjoyed.
About the Creator
Dan R. Fowler. https://www.amazon.com/Verge-Dan-R-Fowler. Grandfather, author, poet. Completed 40 novels since 2017. Screenplay being shopped by Voyage Media, LA, CA
.
Reader insights
Outstanding
Excellent work. Looking forward to reading more!
Add your insights