An Open Letter to My Children
From, the Backpack Parent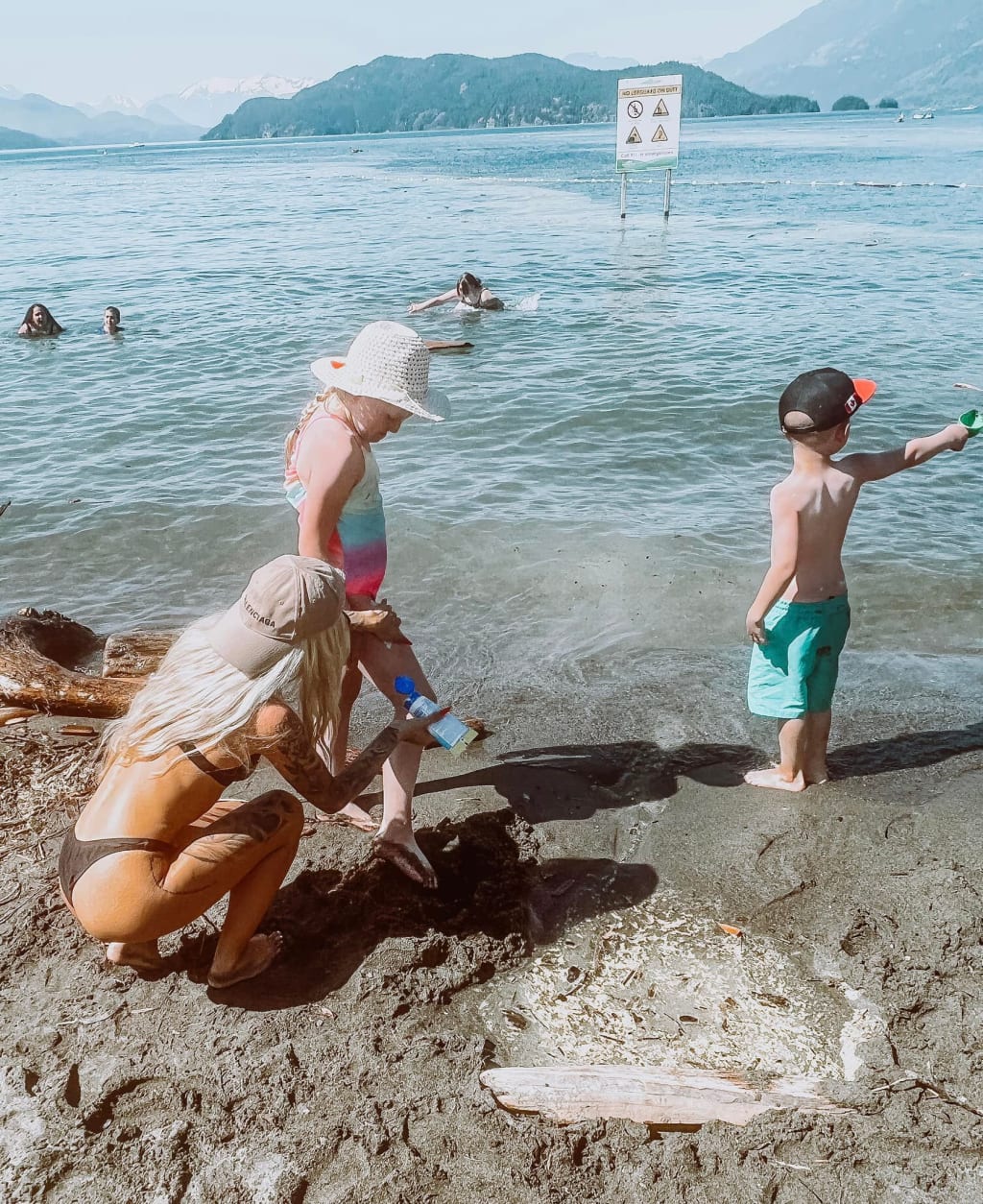 An open letter to my children,
I am the backpack of the family.
I carry all of your things, while you run towards your friends.
I hold all of your jackets, toys, and food.
I am your silent cheerleader.
I make sure my hands are full, so yours are free to do what you love.
You may not see me much, as I am often in the background at birthday parties, bbq's, and dinners.
I am the one holding your jacket, so you can wear your dress.
I am the one holding your plates full of food, while you pick over what you actually want to eat.
I am the one sitting down last at dinner, because I need to make sure your dinner plate is full, first.
I carry a lot.
Physically, and mentally.
I am the one who carries your belongings, but I also carry your problems when they are too heavy for just you to carry.
I am the one who you come running to when you get a boo-boo.
I am the one who listens to all of your worries, and helps you solve them.
I am the one who may not be the most patient during the day, but I promise when you are sleeping, I always stroke your face, and tell you "I am sorry, I love you."
I am the one who sits silently on the couch watching you play, while I fold your laundry. I know it seems like I'm not wanting to play with you, but I do.
I am the one who you think gets upset at you a lot, but it is only because I love you. And I feel overwhelmed sometimes with all that I am carrying.
I am the one who almost always is taking the pictures, but rarely is in them.
I am the one that spends most of her energy setting up a tent on the beach, and making sure you are all covered in sunscreen, but then needs to sit in the back after to regain some energy, while I watch you run around so free in the water.
I am the backpack of my family.
It is not an easy job, and it is a quiet job that you do not really see.
But I would not want to be anything else. I would not want to be the one in the front, the one in all the pictures, or the one that you hold.
I love being your safe place.
I love being your backpack.
I love being the person who can help carry the load for you, when your thoughts get a little too heavy.
When your arms get a little too full.
I will always be there to lighten it for you.
I will always be here to help you carry whatever you need when it gets just a little to heavy for you.
Put it all on me. Physically and mentally.
Love, your mom.
(The backpack parent.)
childrens poetry
About the author
Mother | Wife | Mental Health Advocate
Telling my "Reel" truth about marriage & motherhood on Instagram, Facebook, Tiktok & Vocal
Reader insights
Nice work
Very well written. Keep up the good work!
Top insight
Heartfelt and relatable

The story invoked strong personal emotions
Add your insights