An Afternoon in Autumn
Missing you every day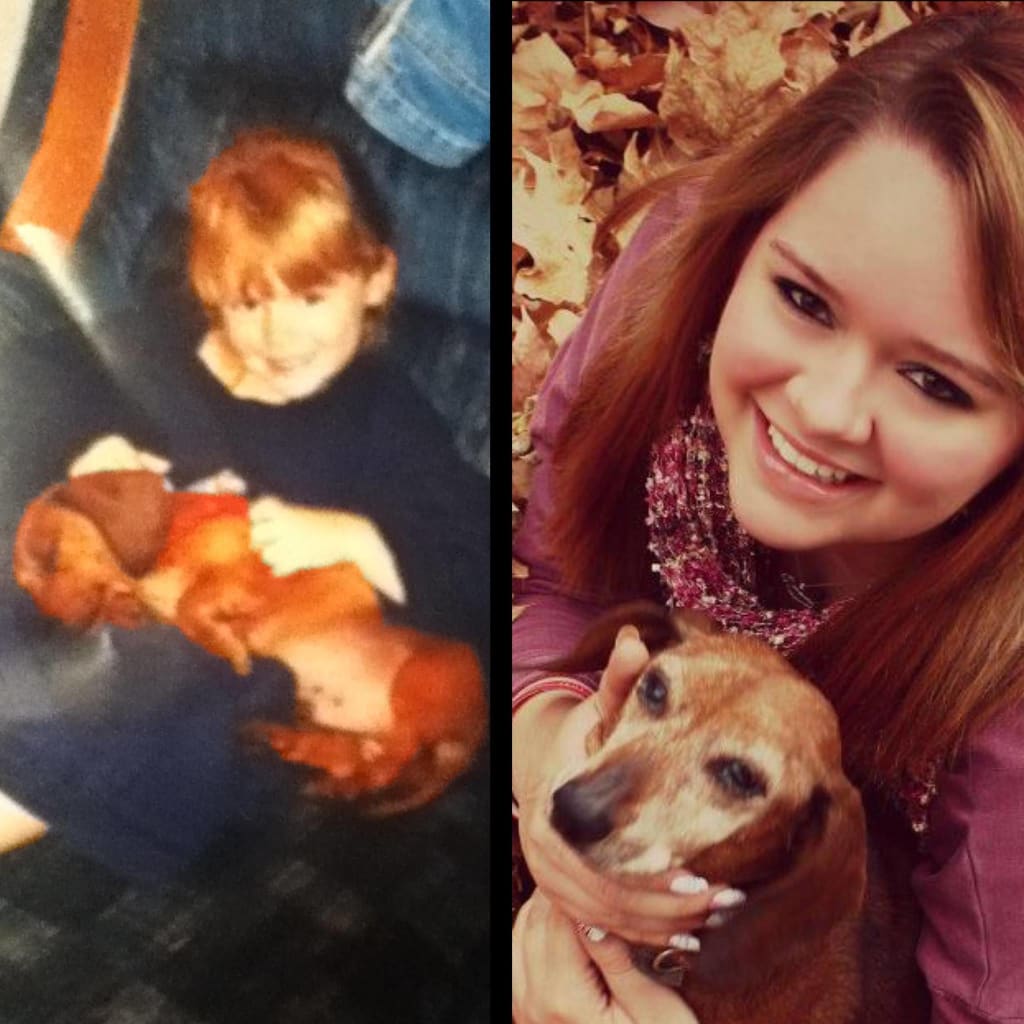 Crunching through the chilled streets
the cold dark concrete covered with the fallen leaves of autumn.
Kicking up the crisp fiery hues as I walk,
tucking my head down, shielding from the wind.
The crunch makes it hard to hear the soft patter in my mind.
The cozy softness of your coat
is etched into me by being traced over and over beneath my fingertips.
The pitter patter as you walk echoes in my ears
as I glance back, wondering if you followed.
But there's only a lonely road trailing behind.
Drifting gently from a solitary branch
two leaves dance in the breeze, their colors blending into one.
Sudden sunlight breaks through the clouds
and touches my skin
reminding me of your warm grin that filled me with hope.
But as the days grow colder, the quieter it seems.
No longer do I hear your soothing sounds.
Closing your light brown eyes,
you drifted asleep, suddenly letting go.
Some low barks in the distance make me shiver.
sad poetry
Just a twentysomething Midwest girl with a story to tell.
Find me on Twitter at @embergray