Best DSLR Shoulder Rigs to Look Into
Want to increase the stability of your footage? The best DSLR shoulder rigs will dramatically increase your footage quality—and also won't give you a backache.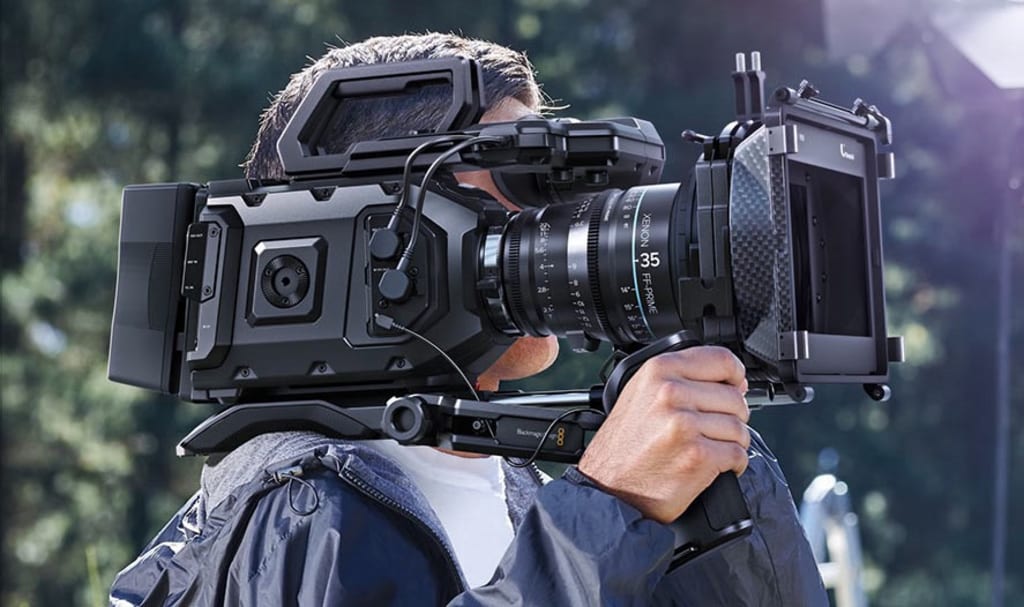 If you own a DSLR camera, you already know that you'll probably go broke buying all the gear you can. More gear means better picture quality in most cases; this is true, even when it comes to buying lenses for your smartphone.
There never seems to be an end to the amount of photography gear that you can get. You can find cheap DSLR lenses, or lenses that cost as much as a cheap car. You can get lighting setups, cool camera wrist straps, interesting software to help you edit your shots, as well as plenty of backdrops.
One of the most maligned accessories you can discuss in the photography world is the shoulder rig. Though many people might think them to be excessive, DSLR shoulder rigs are seriously wise investments that allow you to get a stable, clear video reel without having to splurge on a gimbal stabilizer.
If you ask some professionals, they'll often tell you that shoulder rigs can be what separates an amateur shoot session from a professional one. Want one for your setup? Check these out!
You might already be aware that one of the most common reasons why people invest in DSLR shoulder rigs is because they're more affordable than gimbals. This shoulder rig is one of the most affordable on the market—and surprisingly, does the job very well.
If you're looking for a serious bargain in one of the most expensive hobbies out there, then look no further than this offering by ePhotoinc. It's under $50, and gives great stability every time.
Worried that you will end up buying DSLR shoulder rigs that don't fit your camera? This offering by Neewer allows you to to get peace of mind, and also gives you an excellent slider for the most professional-looking recordings out there.
Comfortable shoulder pads, an extra sturdy dual handgrip, and infinite adjustability means that you will get as much use as you can humanly get out of a rig with this beauty. It's a great beginner rig, too!
Perhaps the most affordable of all DSLR shoulder rigs to be made by a trusted name is this lightweight aluminum alloy, folding DSLR rig. It's very affordable, has a compact design that can fit into your photography bag in a pinch, and also provides excellent stability for your video sessions.
This is a great starter shoulder rig that works well with most cameras. So, chances are, if you need a beginner rig and don't want to splurge quite yet, this is your best option.
If you've ever used DSLR shoulder rigs before, then you already know that comfort can be an issue. After all, a DSLR is a heavy piece of equipment and even Canon Rebels tend to have at least one or two pounds to them. So, if comfort is a concern, look no further than the SR-1000.
This is a very simple, very lightweight shoulder rig that's designed for long-wear and ergonomic support. Whoever thought shoulder rigs had to be uncomfortable clearly never saw Revo's goodness in action.
While most people do enjoy DSLR shoulder rigs due to their affordability, the fact is that professional camera crews will use high-end shoulder rigs when they want a clear picture, too. Tilta is one of the biggest names in the industry, and they came up with a kit that gives you everything you need for a perfect video shoot.
Along with having a great matte box and handles that move with you, this is one of the few rigs that works with more than just DSLRs. If you want to shoot with the big boys, this equipment will help level the playing field.
Lightweight with a very cushy dual-grip system, Opteka's take on ergonomic DSLR shoulder rigs is something that every photographer and videographer will enjoy. It's comfortable, works with medium-sized camcorders and all DSLR cameras, and also offers great stability.
Best of all? This durable and stylish piece of equipment is still affordable despite coming from one of the biggest names in the industry.
DSLR shoulder rigs can be stylish, too, and Wooden Camera knows how to make that point. This is one of the best, most comfortable modular shoulder rigs on the market that also keeps things looking impeccably stylish.
Brown leather grips and a stately design makes this one of the best video stabilizer tools money can buy for the cameraman with an eye for style. That's why it's popular among wedding videographers, and why Wooden Camera has such a great rep.
Revo kills it again, this time with the SR-1500. The SR-1500 is a more industrial, beefed-up version of the SR-100. It's more adjustable, has an ergonomic shoulder pad, and a solid aluminum build that is perfect for people who want to make sure they never have to buy another rig again.
This is a great shoulder rig for the person who wants to mount a lot of accessories to their rig, and even works with most matte boxes. It works with both 3/8" and 1/4" screws, making it a very versatile tool for the price. Gear lovers will adore this feature and will always enjoy the shots they get with it as a result.
Most people won't be able to tell you the names of a lot of the top makers of DSLR shoulder rigs, but everyone will know this name. It's true, Polaroid makes one fo the best shoulder rigs for DSLRs on the market—and it's one heck of a unique design.
This very lightweight shoulder rig evenly distributes the weight around a single shoulder and your chest. The end result is a stable video that also doesn't kill your back to shoot, and a cool trip into the Polaroid era.
Last but not least is this professional-grade setup from Shape, one of the biggest names in the professional videography gear industry. This versatile setup boasts an adjustable height, comfortable shoulder pads, as well as quick 360-degree rotation.
This works with many different types of cameras, and also comes with a Shape Box for a matte effect. No matter how you look at it, this is a great choice that will deliver professional results time after time.
product review
Detroit-born Buddy Brown is a 80s hair metal fan who loves cars, games, and sports. When he's not drinking PBR while listening to Downtown Brown, he's playing Grand Theft Auto or working on his El Camino.