You are the Author of Your Life Story
Literally!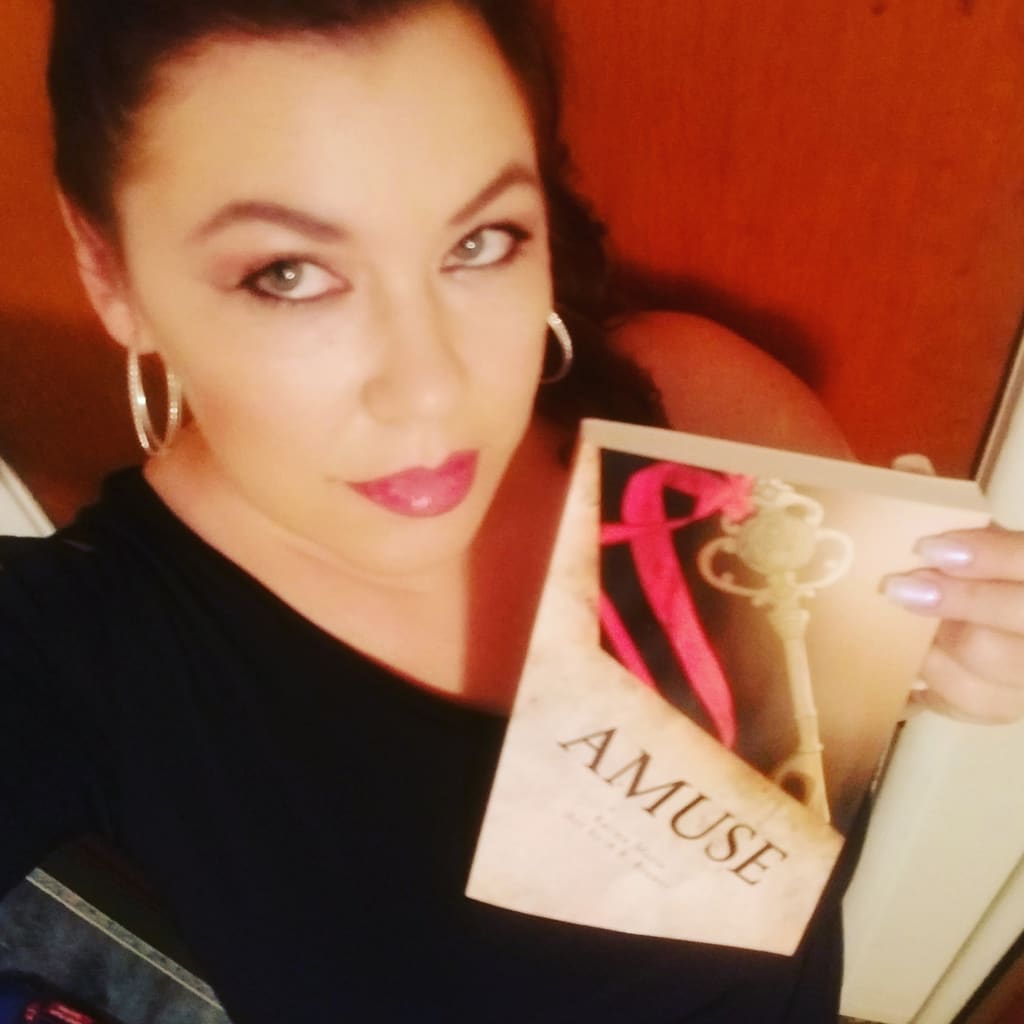 Dream turned into reality...
On January 18th, 2015, I did a thing. Something dangerous, panic inducing, and just plain crazy; I published a book.
This wasn't just any book, oh no, this was a decade long labor of love. A secret love, known only to me and a few select others. Finally, revealed to the world in the most vulnerable and transparent of means; the internet!
This message to the universe stated I was picking up the reins, making a choice with no consent or blessing from my mentors of well being; well-intended family members, friends, acquaintances and society.
It felt daring, mischievous and honestly, slightly nauseating.
The mentors had honest intentions, just bad info. They guided under the assumptions of the antiquated system of 40 hour work weeks x 40 years would yield the fairy tale ending of retirement in my 60s.
Ah, yes. That golden payday when I would earn the right, nay the privilege, to do whatever my heart desired! That is until its inevitable failure on a hospital gurney.
R.I.P. Happiness.
The overall consensus of me wishing to be a professional writer, was just that; a wish. It was a nice hobby to pursue after I had committed time and effort working towards that retirement dream. Somewhere down the road and most definitely not now.
This was a dark and depressing season for me, but out of darkness appeared light; the glow from my computer screen in the solitary space of a studio apartment.
Newly single, a forced position that I appreciate years later, I asked the question, "What do I do now?"
"What do you want to do?" The reply whispered.
"Wait, I get to decide?"
"Yes, of course you do!"
"Oh, well I've had my daydreams of being a writer since learning how to read but that's just silly, right? I require a better job. I need to be a responsible adult."
"What do you want to do?" The voice replied, a smidge exasperated.
"I want to be a professional author. I want my mother to see my books on the shelf at libraries and Barnes & Noble. Her waving to me from the front row for television interviews. So proud of me but also herself for supporting me following my dream instead of some out dated formula."
"Okay, do that." Simplistic advice, but full of truth. In the end I did do that.
Now, not wanting to oversell or mislead, I will fill in some blanks.
Yes, I published my first novel; I self-published. Too afraid of trying and failing with a publishing house. Rejected with my heart in my hands.
This was more of an experiment. One that would determine the course that followed. If people liked it then I would continue, but if it failed to find an audience, then no one had to know I failed and there was little wasted investment on my part.
Five years later, I'm deep in edits on the sequel and nearly finished with the first draft of another series. I don't have millions of fans... yet. I've only done a handful of book signings and there are currently 10 positive reviews on Amazon.
The absolute best is that question, the one I never believed someone would ask me, "When is the next book coming? I'm dying to see what happens next!"
This makes my heart melt and my eyes flood. Happens every time.
I rushed my first book out, like bait on a lure, waiting for that bite of validation. So it's not without grammatical and mechanical issues. Therefore, I will polish this diamond in the rough until shiny for its re-release with the sequel.
I figure if people are going to care enough to like it, then I should care enough to make it the best it can be.
Isn't that something a real author would do?