What I Learned From My "First" Client
Things don't always turn out the way you expect, and that can be a blessing.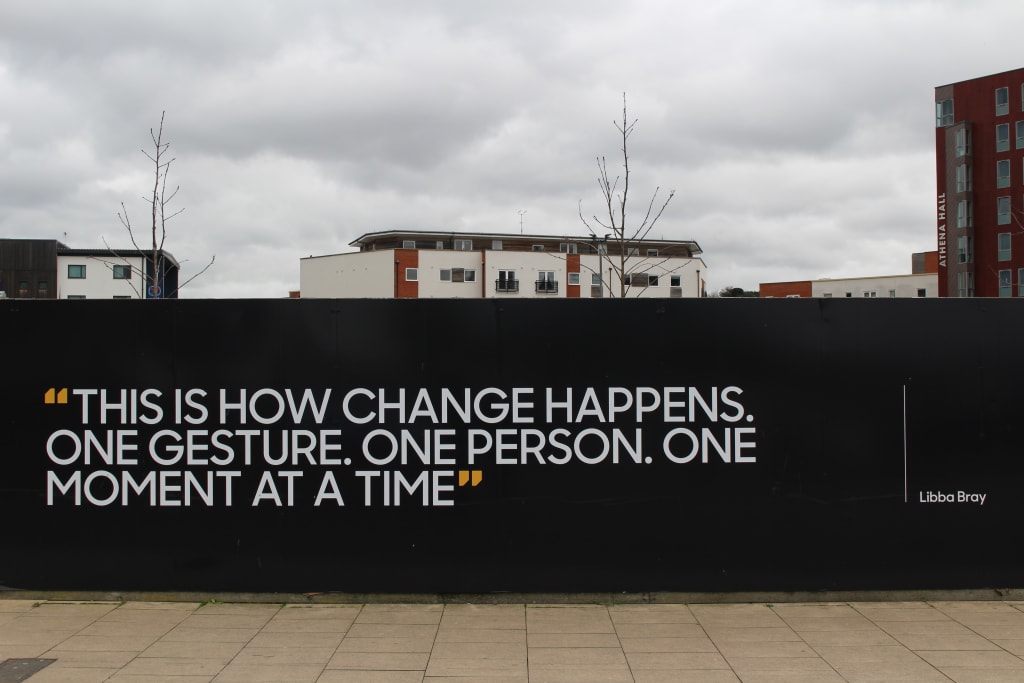 Photo by David Kiriakidis
In the summer of 2022, I started to open spots up for testers for my first life coaching program.
Technically, this wasn't my first program. I had worked with a few people in my close circle before, but this was different. I had actually worked really hard on this program, put my all into it, and I was going to be offering it to the world for a price. But first, I needed to test it.
So I started the campaign. By the 26th of July, I had found my first client, and I was beyond excited. I had offered the program to her for free, but she had said she would pay me in a few months, after the program. This was great, considering I hadn't even been asking for money at all.
Now, the next thing I did, I'm grateful for. I continued to look for clients. I wanted to work with three people. That was the magical number for me at the moment. So I continued to reach out to people who I thought might be interested, and sure enough, I found two others who were interested in the program.
By this time, my first client had fallen through. This was why I was grateful that I didn't put all of my eggs in one basket. She was struggling in her own life and didn't have the energy to commit to this program fully, which I completely understood, because I had been in situations like that before. I gave her the grace that people had given me in the past.
Because I was now looking for a third, I branched out even more and spread my message even further. It reached a friend of a friend, and even though she wasn't interested in doing the program that I had made, she still wanted to work with me on a specific project. This was good enough for me, so I agreed to work with her.
Now, I was ready to go. Even though I wasn't continuing on with the first client that I had, I still felt confident. I was prepared, and I started sessions on August 9th.
Just before my sessions started, my original client reached out to me again and asked if I still had a spot available. Now I had some thinking to do.
I had told myself that I would take on THREE clients. That's it. Would it be worth it to push my boundaries here, even though this client had already backed out before?
This was the lesson that I learned: Choose you.
I chose my boundaries and what I thought was right, and it wasn't the wrong decision. I don't know what could have been with this first client. I don't know where we could have gone. But I don't think about that. What I think about is the fact that I improved the lives of three wonderful ladies, and I had an amazing time doing it. That's how I know that it was the right decision.
Now, I can't imagine working with anyone besides the three women that I did work with. Each of them taught me something unique and special, something that I may not have learned if I had worked with someone else.
Always choose you. Go with your gut and trust your boundaries. The intuition gently reminds you of what is right for you, and it shouldn't give you anxiety. That voice is more than likely to be fear.
Boundaries exist for a reason, and if we don't keep our own, how can we expect others to respect us as well?
About the Creator
Multi-talented entrepreneur, trying to figure out who I am in this world while also running a small business. My business, Happily Mander, offers life coaching services, tarot and oracle readings, and much more. Entering my bad bitch era.
Reader insights
Be the first to share your insights about this piece.
Add your insights