To Motivate Oneself To Be Motivated
This Sounds Linke An Impossible Paradoxical Concept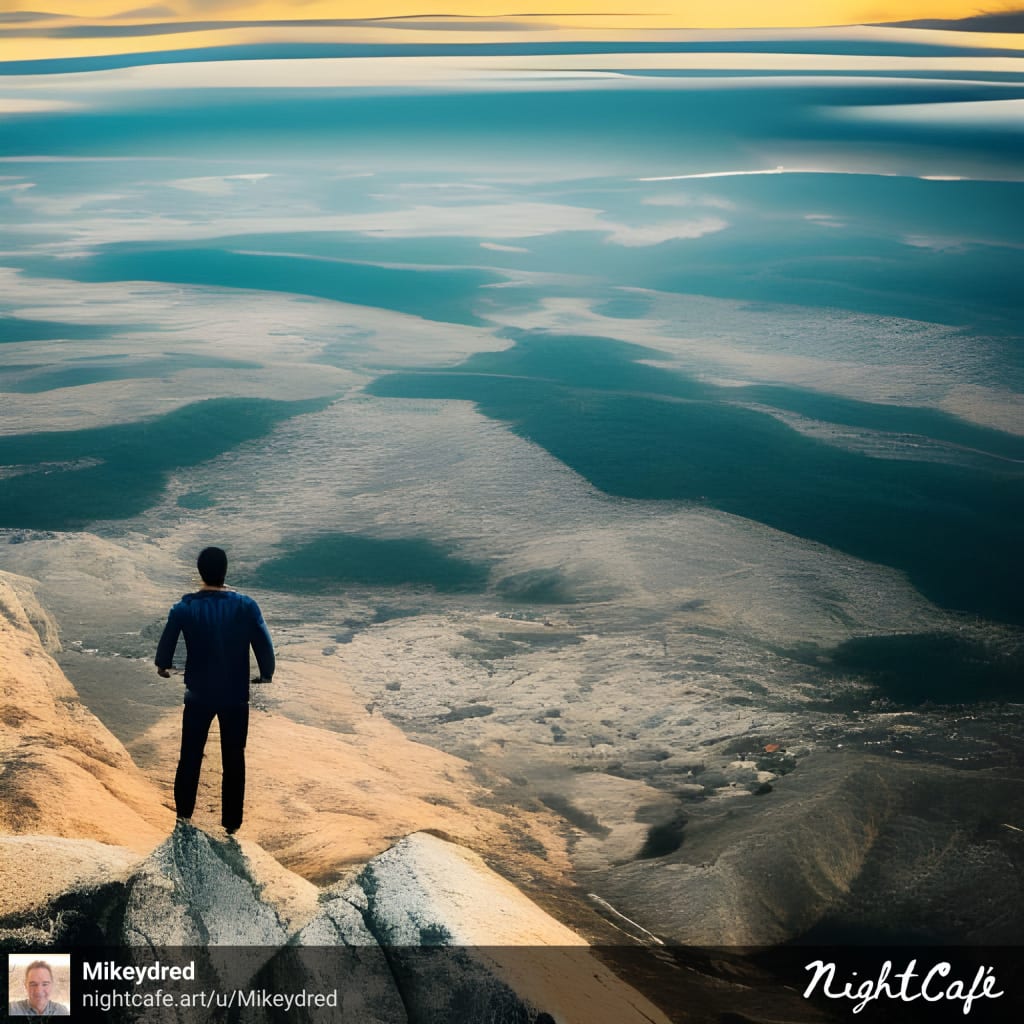 Introduction
I am sure that the title has spelling mistakes or grammatical errors but this piece is about trying to kickstart my writing after returning from Alnwick which gave me a lot of inspiration to write stories, although I did manage three over the weekend. I do have a mental problem where I start feeling lazy or as though I have not done something if I do not write.
Why Am I Feeling Like This?
Up to the end of last year I set myself some targets on Vocal, these were not anything that put me under any kind of pressure and some were based on other people's actions rather than my own.
I wanted to hit a thousand Vocal stories, which I did before Christmas 2022. That was something that was entirely in my hands, and is something that anyone can do, in fact all these things are within every Vocal Creator's grasp. This is story 1166 on Vocal for me.
I also wanted to hit twenty five thousand reads, a hundred and fifty dollars in read payments, a hundred dollars in tips, five hundred dollars in Ambassador payments and five hundred subscribers. All of those targets have been met, and so there is a little emptiness in me except maybe by the end of the year hit a thousand dollars in Ambassador payments and a thousand subscribers. Again they are based on other people and I can't influence them except by continually producing decent content.
Oh one other thing, I have yet to even place in a Vocal Challenge, but again I can only enter the challenges and hope someone accidentally includes me in the final list, so it's not in my hands. I usually only enter one story in a Vocal Challenge and certainly do not flood them when they have poem based challenges.
How To Motivate Myself
I have to be honest, this world has a total cornucopia of things that can serve as subjects for writing. The fact that I am writing this means that I have found motivation to write something and talk about things.
In some ways, and I have remarked on this before, writing is a one direction conversation. No one will shout you down, except maybe in subsequent comments, but by that time you have said your piece.
My main five things for gaining inspiration are:
Talking to friends about anything (similarly not talking does stifle my creativity so if you want to try and stop me writing ignore me)
Listening To Music
Walking
Reading
Watching TV
This morning I have already done four of those, just not watched any TV but will do that later today. I am particularly finding "Carnival Row" great for providing inspiration for my writing, not directly, but lots of the images, creatures and situations spark ideas for my creations.
Today has seen me return to work and I have managed to clear a lot of things so I feel in a good place in my everyday life. I just have to put my foot down and accelerate in the direction of something that fires my imagination and there are a few things crawling out of the woodwork so to speak.
A Motivated Conclusion
This week I will find lots of things to do. One is a potential "Cats In 'Nam" anthology and possibly a "Cats Of Vocal" anthology too with lots of pictures and stories about cats. And that is just the first thing that comes to mind.
See I can be motivated when I put my mind to it.
Music is Chuck Berry's "Maybelline" that contains the word "motorvatin'". I don't know if he made that word up, it wouldn't surprise me as his lyrics are usually pure poetry, despite some of his dubious habits.
Reader insights
Be the first to share your insights about this piece.
Add your insights