The Power of a Smile
World Smile Day is October 1, 2021 – It's amazing what a smile can do! No. 2 in a kindness series.
Of all the "days" dedicated to things on the calendar – World Smile Day, which occurs every year on the first Friday in October, is arguably one of the best.
This year, the day that celebrates smiles takes place on Friday, October 1st. With a motto like "Do an act of kindness. Help one person smile,"- it can't come soon enough.
So many hearts have been burdened with sorrow, worry, anxiety, despair, and loss. The air around us has literally and figuratively been heavy for more than 18 months.
We need more smiles in the world – especially now.
In honesty, many times over the past year, I wondered if I could ever smile again. In the wake of personal loss and grief, I'm so thankful for the people and places that have created moments of light and love - that lifted my heart – and yes, made me smile.
A smile is not a magical cure-all. However, a smile often conjures a very profound, wonderful kind of magic.
For one thing, it's physically impossible for your lips to smile and frown at the same time. So, at least temporarily, a smile transforms your face -your mouth curves upward and erases a frown. And when things are "looking up" – there's a palpable lightness in your chest.
Smiling Transcends Communication Barriers
Smiling is a universal action that transcends all sorts of communication barriers. It's a global expression of joy. A smile welcomes someone, breaks the ice in a meeting, celebrates an achievement, sets people at ease, and conveys attraction and affection.
If you're lost in thought or crying and someone greets you with a smile, that smile can often cut through sadness – even if just briefly – and soothe a wounded heart.
Plus, a smile offers hope, support, friendship, and kinship. It also projects confidence, pride, warmth, and reassurance.
"Everyone smiles in the same language." - George Carlin
Maybe the best thing of all: A smile connects people from different countries, cities, backgrounds, cultures, races, gender identities, and ages. Ultimately, exchanging a smile builds a bridge between hearts.
Multiple Benefits of Smiling
Smiling has an incredible number of benefits – some of which, you may find surprising. Here are a few notable ones.
1. Smiling intensely may lead to living longer – According to a study published in Psychological Science, intense smiling is linked to longevity.
2. Smiling boosts mood – Sadness, disappointment, and despair are part of life – and even the most optimistic people can have a "down day."
The good news is smiling releases neuropeptides (molecules that allow neurons to communicate) that elevate your mood, according to Psychology Today. When you smile, feel-good neurotransmitters release dopamine, endorphins, and serotonin.
3. The positive physical domino effect of these neurotransmitters is huge – They help you relieve stress and relax, lower your blood pressure and heart rate, and can even help relieve pain.
4. Smiles are contagious – If you've ever played that game where you have to try to keep a straight face while you watch people do hilarious things, you know silliness – and the smiles it brings are contagious. If someone gives you an open-hearted, genuine smile, you're probably going to smile back.
5. Smiling with others helps build relationships and fosters reciprocal joy and happiness.
See, these benefits are really something to smile about, aren't they?
Smiley Emoji Statistics
People use emojis to express feelings in emails, DMs, social media posts, and texts. In fact, 6.7 billion tweets across the last 10 years contain more emojis than ever before.
Emojipedia.org tracks emoji popularity statistics and hands out World Emoji Awards each year on July 17.
As of September 2021, there are 3,633 emojis in the Unicorn Standard.
Smileys & People is still the most popular emoji category. Across Twitter, 😂 Face with Tears of Joy leads the Top 10 Emojis Used in 2020 ranking.
Other Top 10 Smiley placements are: 🤣 Rolling on the Floor Laughing at No. 5, 😍 Smiling Face with Heart-Eyes at No. 7, 🥰 Smiling Face with Hearts at No. 9 and finally, 😊 Smiling Face with Smiling Eyes comes in at No. 10.
However, an April 2021 report ranks Loudly Crying Face 😭 as the Top Tier emoji, and drops the long-reigning 😂 Face with Tears of Joy down to No. 2. This change is likely a sad reflection of our time.
But don't despair…
On the upside, five Smiley Emojis scored places in the most popular emoji list in what is arguably the toughest year the world has ever faced. The takeaway: People still want to smile and spread smiles. And that's a good thing.
12 Famous Quotes About Smiles and Smiling
Fellow writers and creators will likely agree that a story about the power of smiling would not be complete without sharing some famous quotes about smiles and smiling. Here are a dozen fantastic ones.
"Smiling is definitely one of the best beauty remedies. If you have a good sense of humor and a good approach to life, that's beautiful." - Rashida Jones

"Everyone smiles in the same language." - George Carlin

"Wrinkles should merely indicate where smiles have been." - Mark Twain

"Let us always meet each other with a smile, for the smile is the beginning of love." – Mother Teresa

"Nothing you wear is more important than your smile." – Connie Stevens

"It only takes a split second to smile and forget, yet to someone that needed it, it can last a lifetime." – Steve Maraboli

"Smile in the mirror. Do that every morning and you'll start to see a big difference in your life." – Yoko Ono

"A smile cures the wounding of a frown." William Shakespeare

"Today, give a stranger one of your smiles. It might be the only sunshine he sees all day." – H. Jackson Brown Jr.

"A smile is a curve that sets everything straight." – Phyllis Diller

"It seems to me that what we call beauty in a face lies in the smile." – Leo Tolstoy

"Too often we underestimate the power of a touch, a smile, a kind word, a listening ear, an honest compliment, or the smallest act of caring, all of which have the potential to turn a life around." – Leo Buscaglia
These words are all so powerful and they are all about one small action that anyone can take to leave an indelible imprint on someone's heart – just smile.
An Iconic Song Offers Sage Advice
Hundreds of lyricists have penned beautiful songs about smiling across multiple decades. But there's probably none that offers such profound advice as "Smile," originated as score music by Charlie Chaplin.
According to American Songwriter, the legendary silent film star and comedian co-wrote "Smile" with composer David Raksin as a score to the 1936 film "Modern Times."
Eighteen years later, songwriters John Turner and Geoffrey Parsons adapted the movie theme, wrote the lyrics, and turned it into an extraordinary song. Many famous music artists performed, recorded, and released versions of "Smile" through the years.
Jazz/R&B legend Nat King Cole recorded and released the first version of "Smile" via Capitol Records in 1954.
Actor Robert Downey Jr. notably performed the song during his Oscar-nominated performance as the late, great Charlie Chaplin in the 1992 biopic film "Chaplin."
Judy Garland, Jimmy Durante, Tony Bennett, Michael Jackson, Josh Groban, and Lady Gaga also delivered critically acclaimed covers of the song.
"Smile, though your heart is aching

Smile, even though it's breaking

When there are clouds in the sky

you'll get by

If you smile through your fear and sorrow

Smile and maybe tomorrow

You'll see the sun come shining through

for you"

"Smile" - Music by Charles Chaplin and David Raksin, Lyrics by John Turner and Geoffrey Parsons
Things That Bring a Smile
Pleasant or meaningful sights, sounds, smells, places, conversations, jokes, and memories can make us smile.
Here are some things that make me smile: My son's laughter, twinkling Christmas lights, the sound, and the smell of waves crashing into the shore.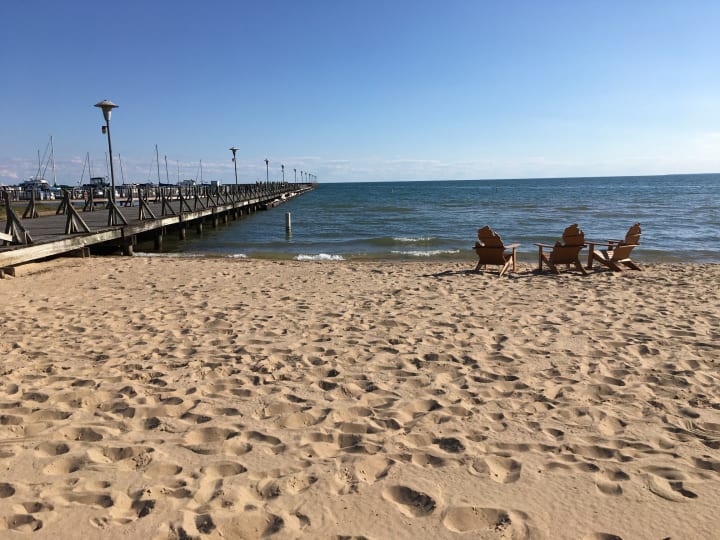 A summer breeze, my cat's soft fur, and gentle purr, hearing my mom or son say, "I love you." My mom's homemade pasties.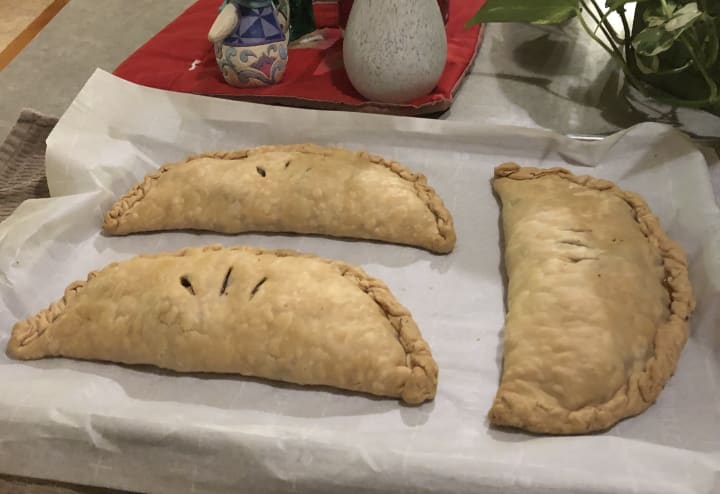 My brother's goofy jokes, spending an afternoon with a friend, remembering my dad's infectious smile, writing something that brings joy or touches someone's heart, getting lost in a good book, and making other people smile.
Recording and Retrieving Smiles in a Gratitude Journal
Life is full of ups and downs. Keeping a Gratitude Journal and listing things you are thankful for, and things that make you happy creates a positive, smile-inducing record to reflect on and draw strength from when you're feeling low.
A Parting Challenge
In parting, here's a challenge:
This World Smile Day, do something to make yourself or others smile. Whether it's delivering a co-worker an unexpected cup of coffee, jotting a sweet handwritten note to a loved one, or filling a text, social media post, or email with as many 😃 Smiling Face with Eyes Emojis as possible, "Do an act of kindness. Help one person smile. (More than one is okay too -the more, the merrier (😃)– the reciprocal rewards are priceless.
Author's note: This piece is the second in a kindness series. Read my first piece, "Life's Dance," here. Have a wonderful day!
Update: After submitting this story, I learned of the passing of beloved Vocal Creator Tom Bradbury. With the rest of the Vocal community, I am devastated by his sudden loss.
We communicated briefly in the Vocal Creators Lounge, upon which he thanked me for tipping his amazing 2nd place Day in the Life Challenge Entry, "What Becomes of the Broken Hearted?" The story touched my heart like no other. He wrote me a very kind thank you note and shared my Vocal Profile, encouraging others to check it out and "show her some love." He also encouraged me by saying, "I have never featured on the front page of Vocal. So just keep doing what you are doing. Slowly, slowly catchee Monkey... ❤️🤠"
So, while the theme of this story is smiling, and I cried on and off through the night with this terrible tragic news, I'm pretty sure that this warm, wonderful "giant" of a creator, would want me to press on and would want all of us to smile when remembering him.
Rest in Peace, Tom Bradbury - you are forever in my heart. And when I do "catchee Monkey," I'll smile, hold on tight, and think of you.
Reader insights
Be the first to share your insights about this piece.
Add your insights