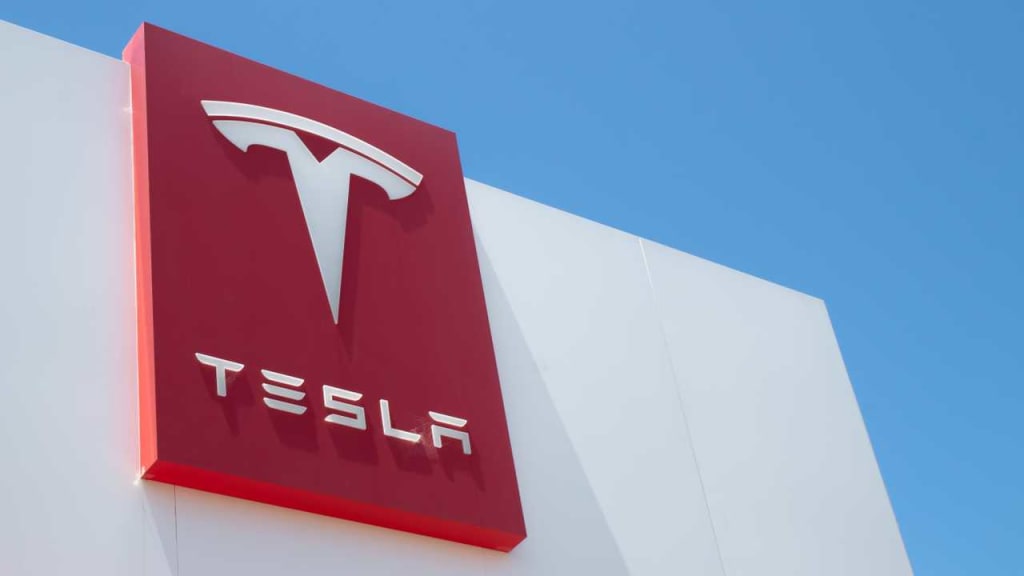 esla, Inc. is an American multinational corporation that specializes in electric vehicles, energy storage and solar panel manufacturing based in Palo Alto, California. Founded in 2003, the company specializes in electric cars, lithium-ion battery energy storage, and residential photovoltaic panels (through the subsidiary company known as Tesla Energy). The additional products Tesla sells include the Tesla Powerwall and Powerpack batteries, solar panels and solar roof tiles.
Tesla's first car, the Roadster, was released in 2008, followed by the Model S, a fully electric luxury sedan, in 2012. The Model S was the world's best-selling plug-in electric car in 2015 and 2016. Its third vehicle, the Model X, is a sport utility vehicle (SUV) with falcon wing doors. In 2015, Tesla released its fourth car, the Model 3, a mass-market sedan. In 2016, Tesla acquired SolarCity, the largest solar energy services company in the United States.
Tesla operates multiple production and assembly plants, notably Gigafactory 1 near Reno, Nevada, and its main vehicle manufacturing facility at Tesla Factory in Fremont, California. As of June 2018, Tesla sells the Model S, Model X, and Model 3 vehicles. CEO Elon Musk said that the company plans to release a new car, the Model Y, a compact SUV, in 2020.
Tesla's global sales totaled over 500,000 units by September 2018, with the Model 3 accounting for most of the company's sales. Global sales of the Model S and Model X vehicles passed the 100,000 unit milestone in 2015. The Model 3 passed the 500,000 unit milestone in 2018.
In addition to manufacturing electric vehicles, Tesla sells energy storage systems and solar products through its subsidiary company, Tesla Energy. The Tesla Powerwall is a home battery system that stores electricity generated from solar panels or the grid. The Powerwall can be used for backup power during outages and can also store excess solar energy for later use. The Powerpack is a commercial-scale energy storage system.
Tesla has faced controversy over working conditions in its factories, the use of non-union labor, and the safety of its vehicles. The National Transportation Safety Board (NTSB) has investigated several crashes involving Tesla vehicles, including a 2018 crash involving a Model X in California.
Tesla's mission statement is to "accelerate the world's transition to sustainable energy." The company aims to produce electric cars at prices affordable to the average consumer and to expand the use of solar power. Through its acquisition of SolarCity, Tesla aims to integrate solar power into its electric cars and energy storage systems.
TESLA CEO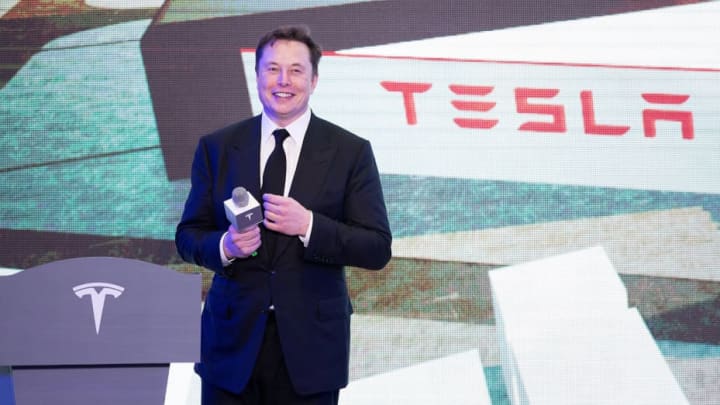 Elon Musk is the CEO of Tesla, Inc. He co-founded the company in 2003, and has served as CEO since 2008. Musk is also the founder, CEO, and chief engineer/designer of SpaceX; early investor, CEO, and product architect of Tesla, Inc.; and founder of The Boring Company. He was also co-founder and initial co-chairman of OpenAI.
Musk is known for his ambitious goals and his focus on developing and promoting sustainable energy. He has stated that the ultimate goal of Tesla is to accelerate the world's transition to sustainable energy. Under Musk's leadership, Tesla has developed and released several electric vehicles, including the Roadster, Model S, Model X, and Model 3. The company also produces energy storage systems and solar products through its subsidiary, Tesla Energy.
Musk has faced criticism and controversy throughout his career, particularly regarding his management style, the safety of Tesla's vehicles, and the working conditions in the company's factories. Despite these challenges, Musk has continued to lead Tesla through a period of rapid growth and has played a significant role in shaping the future of the electric car industry.
Reader insights
Be the first to share your insights about this piece.
Add your insights