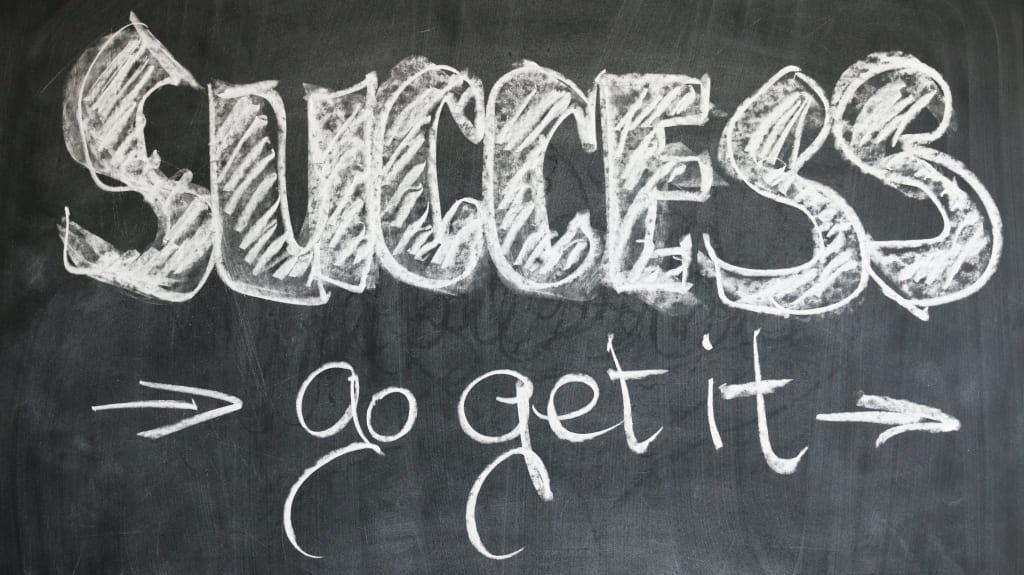 Making money online has never been easier. With the rise of the internet and the growth of e-commerce, there are now countless opportunities for people to earn an income without ever leaving the comfort of their own home. Whether you're looking to supplement your current income, or to start a full-time business, there are a number of ways to make money online that are easy, accessible and potentially lucrative. In this guide, we will explore some of the most popular methods of making money online, including Instagram, Amazon, and dropshipping.
Instagram
Instagram is one of the most popular social media platforms in the world, with over 1 billion monthly active users. It's a great platform for showcasing your personal interests, building a following, and most importantly, making money. Here are some of the ways that you can use Instagram to earn an income:
Sponsored posts: Sponsored posts are one of the most common ways to make money on Instagram. This is where you receive payment from a brand or company to promote their products or services on your Instagram feed. To get started, you'll need to have a large following, a strong engagement rate, and a well-defined niche. Brands are more likely to work with you if your content is relevant to their target audience, so make sure to choose your niche carefully.
Affiliate marketing: Affiliate marketing is a great way to earn a commission for promoting other people's products. You'll need to sign up for an affiliate program, and then you can start promoting the products on your Instagram account. When someone clicks on your affiliate link and makes a purchase, you'll receive a commission on the sale.
Selling products: If you have a product that you want to sell, Instagram can be a great platform to promote it. You can use Instagram to show off your products, build a following, and drive traffic to your online store. Whether you're selling physical products or digital products, Instagram can be a powerful tool for reaching a large audience.
Making money online has become a popular trend in the recent years, and with the rise of e-commerce, dropshipping has emerged as a lucrative business opportunity for many. Dropshipping is a retail fulfillment method where a store doesn't keep the products it sells in stock. Instead, when a store sells a product, it purchases the item from a third party and has it shipped directly to the customer.
To start a successful dropshipping business, here are the best tips you can follow:
Research and Choose the Right Niche
The first step in starting a dropshipping business is to find a niche. You should choose a product that has a high demand but low competition. Research the market and find out what people are interested in purchasing. You can use tools like Google Trends, Amazon, and eBay to find out the most popular products in the market.
Choose the Right Supplier
Once you have chosen your niche, it's time to find a supplier. You can use websites like Alibaba and AliExpress to find suppliers. Make sure you choose a supplier who has a good reputation and provides high-quality products.
Build an Online Store
To start selling products online, you need to build an online store. You can use platforms like Shopify, Magento, or WooCommerce to create an online store. Choose a platform that is easy to use and has all the features you need to run your business.
Optimize Your Store for Search Engines
To increase your chances of success, you need to optimize your online store for search engines. You can do this by adding keywords to your product descriptions, product titles, and meta tags. This will help your store to rank higher in search engines and attract more customers.
Market Your Products
Marketing is an essential part of running a successful dropshipping business. You can use social media platforms like Facebook, Instagram, and Twitter to reach your target audience. You can also use influencer marketing, email marketing, and Google AdWords to reach more customers.
Monitor Your Business
Finally, you need to monitor your business regularly. Keep track of your sales, expenses, and profits. You can use tools like Google Analytics and Shopify analytics to monitor your business.
In conclusion, dropshipping is a great way to make money online. However, you need to put in effort and time to make it a success. By following these tips, you can start a successful dropshipping business and make money online. Good luck!
To get acces to the MILLIONAIRE SECRETS Guide to clicl here!
Reader insights
Be the first to share your insights about this piece.
Add your insights