Meet SuaveSahib
Meet SuaveSahib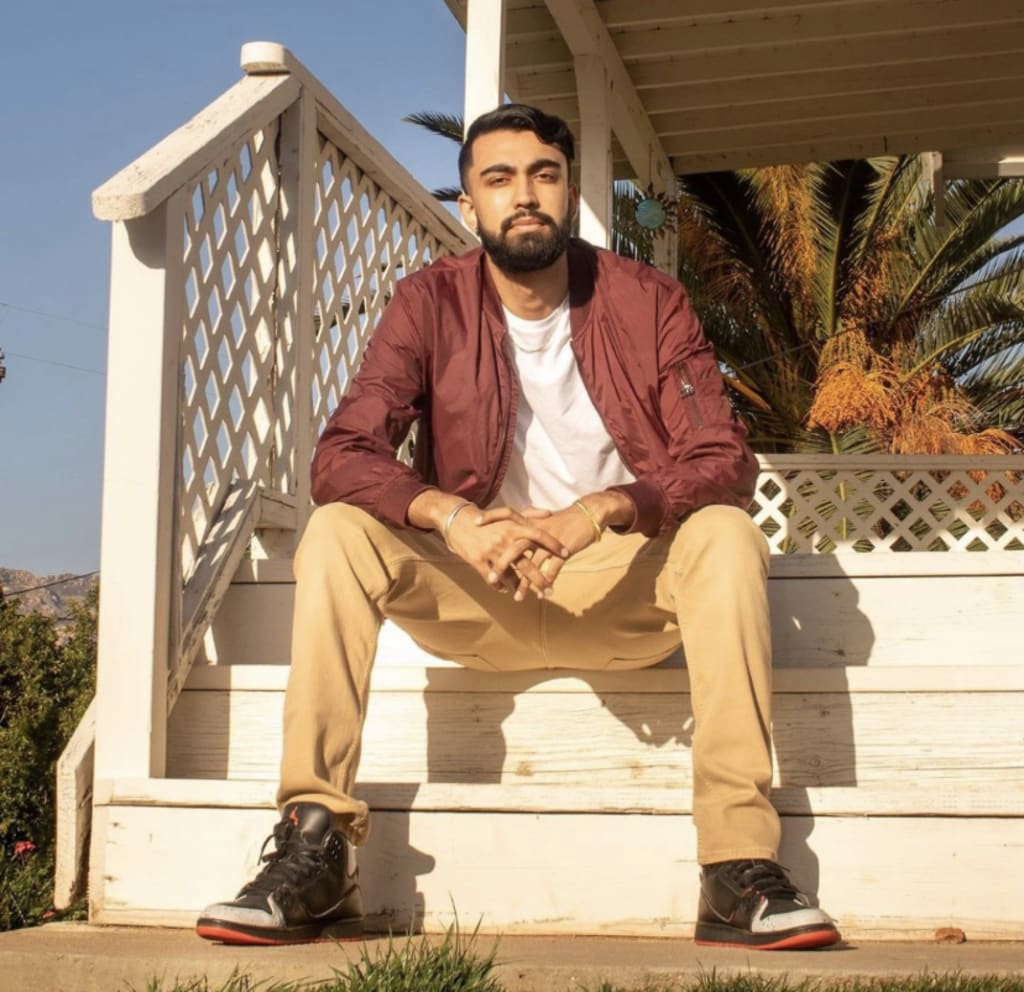 What's your name and where are you from?
My name is SuaveSahib, and I am from San Diego, CA.
Why do you love what you do?
I love being a creative individual because it truly enables me to express myself. If you ask anyone really close to me, I tend to talk differently and think differently than everyone else. I guess I was born this way. It hasn't always been easy because I think outside of the conventional way that people might deem as normal. Whenever you are labeled as different, it tends to come with a negative stigma especially being from an Indian culture.
What makes you different?
I am a Punjabi American, the first American in my family, who fuses traditional Punjabi melodies and rhythms with modern American music. However growing up in Southern California, I was often mistaken as someone of Hispanic or of Middle Eastern decent because of my physical appearance. I was born and raised in sunny San Diego, which influences my melodic upbeat sound in terms of production and composition. Halfway through high school, I moved to LA to finish up my school. The change of environment going into a rougher area and having to commute through buses and trains was quite a profound experience that shaped the artist that I am today. The grit mixed with my laidback personality gained me my nickname Suavé because I was cool in any situation no matter how escalated it would get in the streets. I believe this was mainly because the Hispanic and African American community in my school struggled to pronounce my first name. Nonetheless, I still gained respect for my ideas and music taste because people enjoyed hanging out with me. I hope with my music fans can experience a good time and channel their emotions into something positive no matter what their circumstances are.
Where do you see yourself in 5 years?
I see myself as an entrepreneur and business mogul who is highly regarded as a prolific artist that carved his own lane. One of the first major artists coming out of San Diego who is from a ethnic minority. A versatile multifaceted artists who is able to cross over several different genres of music. I see myself on international tours headlining major venues and festivals all over the world. As a producer/engineer, I see myself crafting a new sound and bringing on a new generation of artists as well who will also leave their own footprint in the music world.
What do you want to accomplish in life?
First and foremost, I would like to have a number one album on the billboard charts. I would also like to take care of my hardworking parents who immigrated from two countries to get to the US by giving them the best possible experience the American dream has to offer.
What do you bring to your industry?
The whole nine yards. I produce, engineer, write lyrics, record, make sounds, and even dabble in plugin design. After making music for nearly a decade, I try to evaluate and see how I can fill in my knowledge gaps by learning new things constantly whether it be on the creative, technical, or business side of things.
What do you want to be remembered by?
Someone who made his dreams come true no matter how many obstacles were in his way. In the future, kids will see that because I made it happen it's possible for them to do it as well so long as they stay disciplined and committed to working hard and getting better everyday.
Reader insights
Be the first to share your insights about this piece.
Add your insights