I Wrote an Episode of a BBC Radio Soap
From Pitch to Broadcast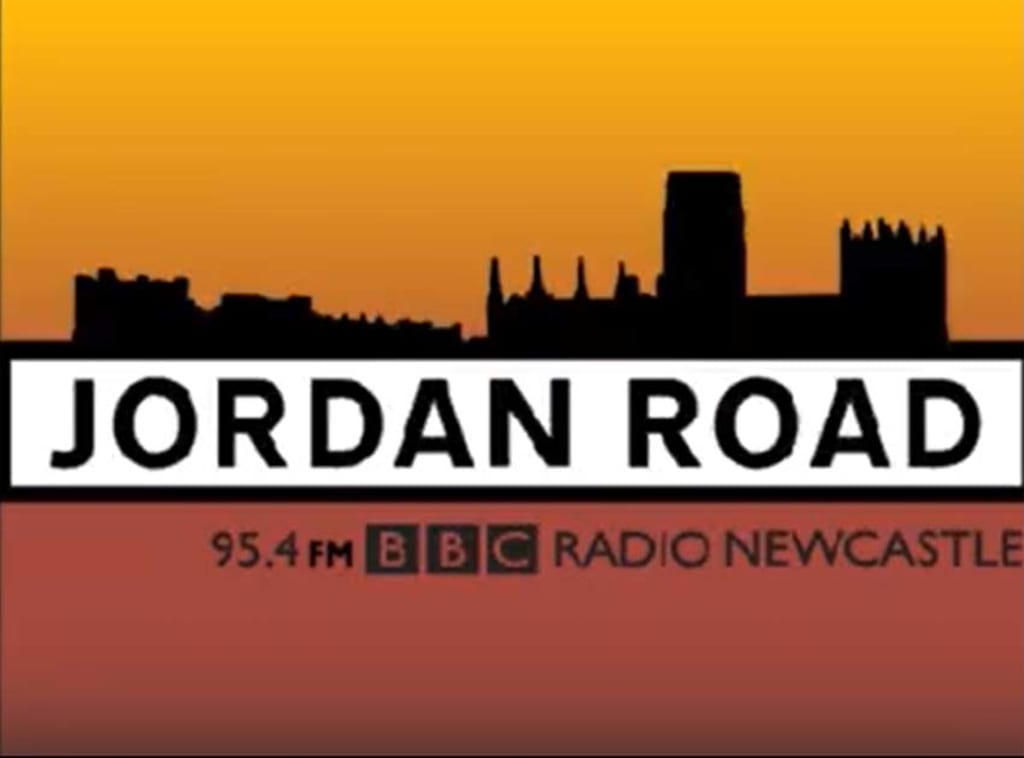 Jordan Road caption (BBC Radio Newcastle)
Here is an account of what happened when I wrote an episode of a radio drama for the Roots Project at BBC Radio Newcastle. It may be of interest to those of you who are considering radio work, although this is not a blueprint of radio procedure.
I had received, completely out of the blue, an email from a friend with details of a project being undertaken by BBC Radio Newcastle. The plan was to produce a radio soap called Jordan Road, and sample script submissions were invited.
I sent off a short conversation between a father and his teenage son about tattoos, and I was invited along to the Barrack Road studios to work on my own episode of the soap. I had been to the studios before, but going up in the lift into the inner sanctum was a new experience for me.
I chatted idly with other writers, until the production team called us all into a conference room. We sat around a huge table, and went through the uncomfortable preliminary of standing up in turn and stating our names, locations, and any relevant previous works. With everyone introduced, and comfort zones relocated, we set about creating our soap.
Jordan Road was to be a residential street in a multicultural area of a northern city. We began with the bare bones when the producer drew two parallel vertical lines on a whiteboard. This was Jordan Road and, like a twist on the game of Monopoly, we were tasked with the job of dropping buildings onto it.
There would be a church and a mosque, a school and a pub, and a convenience store. What about a taxi office? A launderette? We constructed individual parts, until pretty soon we had a good idea of what our street looked like. The next stage was to work on our episodes, of which there would be ten.
After an hour or so of planning and summarising our scripts we stood up in turn and outlined our stories to the others. Then we were called one at a time into a room to discuss our scripts privately with the producer and the script editor.
My own story, titled Unlucky for Some, got a thumbs-up and after everyone had been seen, we all headed home to write our scripts. On the way, I called in at the bank to deposit a cheque for £150, which was half my fee.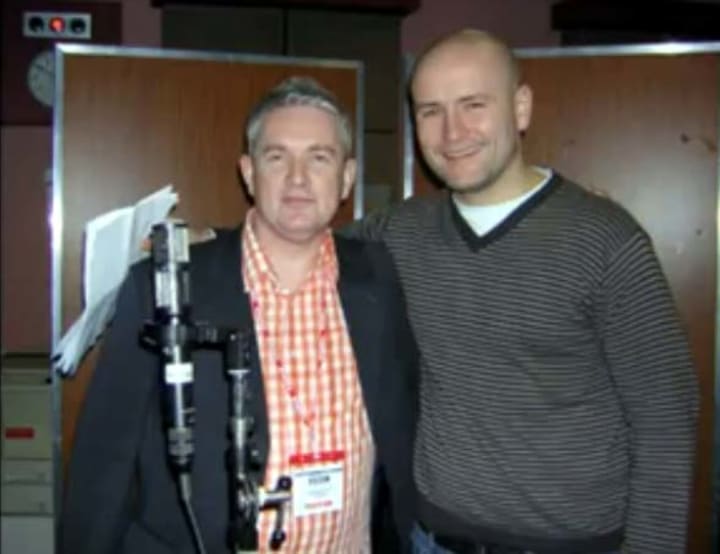 Two weeks later, we all met again at the studios, this time brandishing our works. We went through our scripts at the table, tweaking and modifying until we had a finished article. Job done.
I set my own story in the gloom of a house without electricity as dusk was falling. The characters in the script are Howard and Danny, two young men who work for a local roofing firm. Danny is about to move into number 13 Jordan Road with his girlfriend, but the previous tenant has left behind several bulky items of furniture.
Danny has cajoled his workmate Howard into carting the unwanted furniture away in his van after work one night. It is during this torchlit operation that Danny reveals genuine apprehensions about the move, because he suffers from triskaidekaphobia: a fear of the number thirteen. Howard can't understand his friend's concerns.
Howard: "What, you're scared of the number thirteen?"
Danny: "Well, it's not so much a fear, more an avoidance thing. I mean, I don't run screaming from the house when thirteen comes up on the lottery."
While Danny tries to justify his concerns, pointing out that some hotels skip rooms from twelve to fourteen, and there's no number thirteen car in Formula One, Howard reveals his own tragic experience of superstition and its effect, which has left his brother, Terry, with a permanent limp.
This causes Danny to re-evaluate his own superstition, and, with Howard's encouragement, he determines to buy the biggest number thirteen he can find for the front door.
With Danny's superstitions now apparently exorcised, the two men begin moving the furniture downstairs, starting with a chest of drawers from the bedroom.
As they struggle down the darkened staircase, Danny loses his footing and falls down the stairs. Howard, whose way is blocked by the drawers, shouts down into the darkness to see if Danny is all right. Danny groans, but says he is OK. He then adds that he knew this would happen.
"What do you mean?" Howard says.
"Thirteen stairs, aren't there!"
I received notification that all the parts for the soap had been cast and production would be starting soon. For my piece, Danny would be played by Steve Wraith, and Howard by John McMahon. I also received my second cheque which, as with the previous one, was emblazoned with the BBC logo.
When I paid the cheque in at the bank, the same assistant who had taken my previous one noticed it was a second payment from the BBC. "Ooh," she said, "another one from the BBC. What are you, an extra?"
"No," I said.
"Well, what?"
"I guess I'm a writer," I said. The words sounded unfamiliar coming from my lips. But it was true. Here was a script I'd written that was about to be performed, recorded and then broadcast on radio.
All of the episodes used to be available online, but they were removed some time ago. The BBC site said of my effort:
"By writing Unlucky for Some, Joe has tackled a most difficult story format; a one scene episode featuring only two very strong characters and a great story premise. . ."
I did receive 4 CDs, each containing the full series, and it is via that medium that I can still listen to my episode, and those of my fellow writers.
A few months after the project we were invited to the Live Theatre in Newcastle to discuss feedback with the producer and one of the heads of BBC North. We also discussed what we had learned from the experience, which, certainly in my case, was quite a lot.
Because Jordan Road was a great experience for me. As well as meeting other writers, I experienced at first hand the many processes involved in the evolution of a show, from pitching to broadcasting. I was paid for my efforts too, which was a bonus.
You can listen to my episode here:
https://www.youtube.com/watch?v=az_uBQXHzVs