How To Improve Your Mood in 1 Week
The no BS way to change your life quickly.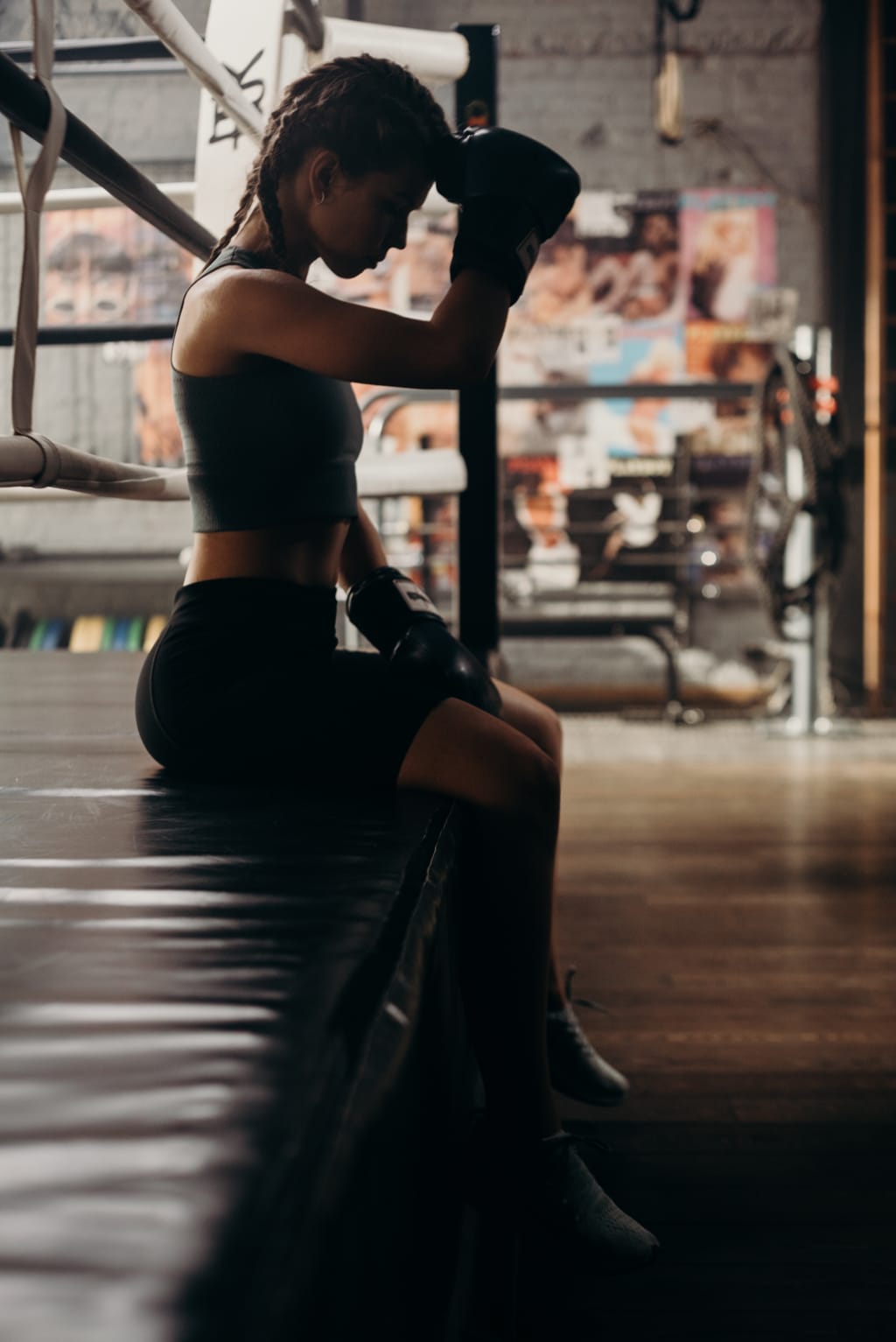 Photo by cottonbro from Pexels
Sometimes I feel genetically blessed. I know what you're thinking, just hear me out. I've been skinny fat my whole life.
I was blessed with a fast metabolism and I thank my parents (in my head) for this often. I haven't had to work out much to be satisfied with my body, and I am fully aware that changes as you age.
I am turning 34 and I can definitely see a difference in how my body looks and feels, and understand the importance of a healthy well-balanced diet.
Meeting a Stranger from the Internet
I started following this girl on Instagram and thought her content was super funny. She was doing a boxing class and I asked her how it was (or something like that I forget) and mentioned that I was looking for one nearby. She said it was a killer workout and invited me to join her one day.
Long story short I made a new friend recently and she lives right down the street and has some similar interests as me which is super exciting.
So we meet for coffee one day and we decide to sign up for this fitness boxing class together a couple of days later.
Finding a Gym Partner
We walked to the gym together and she helped me get situated which was super sweet. The class was super fast-paced and we didn't take a break at all the entire hour. I was dripping in sweat and could tell I would be back. My poor little muscles were sore in places I didn't even know that I had muscles in. Winning!
We then tried another class later that week that was more cardio focused and that was great too, but different. It was a little shorter and I tend to prefer the more hands on classes. Still a great workout, my whole body is sore once again.
She's running out of credits on the app we use so we decided to sneak in a sunrise workout in a nearby park this morning. We each brought a jump rope, resistance bands, and a sense of humor. We joked that if we charged for workout lessons people would say their cheeks hurt from laughing but that the workout wasn't too hard.
We tend to go for coffee and a bite to eat after these workouts which is a bonus. I am super food motivated so that actually gets me up and going in the morning knowing I will get to eat out at some point. We chat and then head our respective ways.
Anyways, the point of my story is this: I feel fricking fantastic.
I have my windows open, a 90's road-trip mix blasting, and just caught myself dancing with my cat in the living room. I am in a good mood, making my to-do list, and generally just living my best life emotionally right now.
I even wrote this across the top of my to-do list:
"Build the life you want!"
ClassPass Reviews
Like I said, I have always been skinny fat so I haven't pushed myself to workout much. I can honestly say that I am feeling some sort of mood-boosting effects and I am here to HIGHLY recommend working out to increase your happiness and productivity levels.
I would even venture to say that I feel high. But like in a natural and fun way. We've been using ClassPass to try these different classes out, and I like that you get free credits during the trial period to figure out what type of workouts excite you. I didn't realize how much cheaper it was to use a fitness app like this over just paying for individual classes one at a time at the gym.
Sign up for a free trial of ClassPass and find a workout that love now!
About the Creator
Miami based entrepreneur turned environmental non-profit founder. Forbes 30 Under 30 Honoree. Inc. Magazine columnist. Always learning.
Reader insights
Be the first to share your insights about this piece.
Add your insights