A Stranger Left a Note on My Car
What could it possibly say?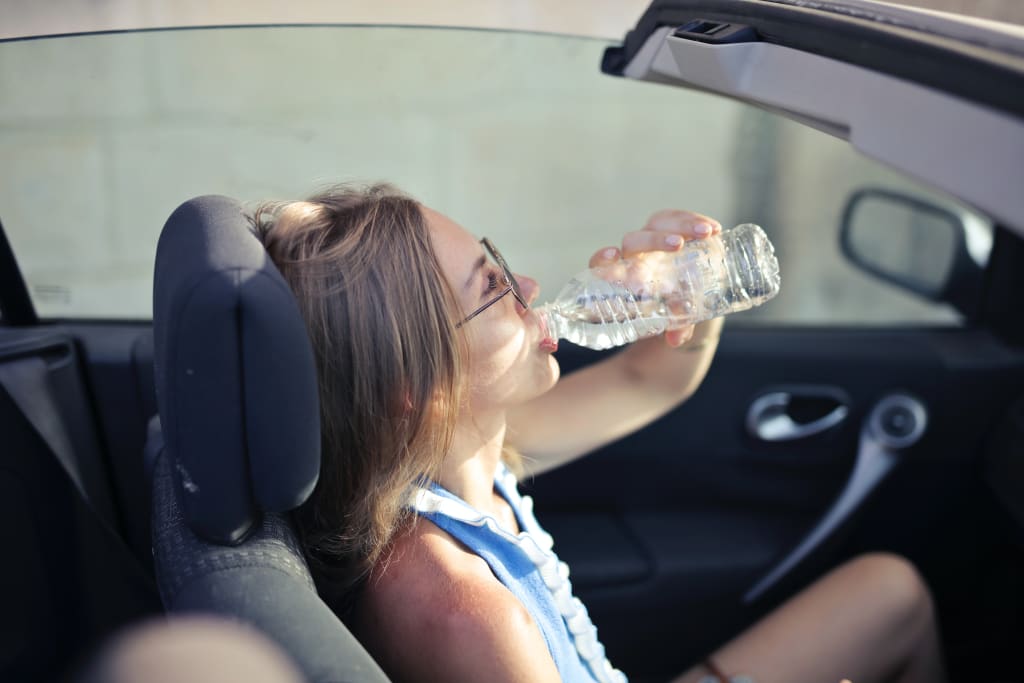 Photo by Andrea Piacquadio from Pexels
I've been wanting to sell my car for a while. Every time a little thing inconveniences me with it, I consider selling it. Do the tires need air? Sell it. Does the windshield wiper fluid need to be topped off? Sell it.
OK, I am exaggerating a bit (or a lot) but what's going on here is that I know deep down it's time to sell my car and I just keep postponing it. So when minor inconveniences pop up they serve as a reminder for me to get rid of it finally.
Recently I was out of town for an extended period and upon my return, I found a handwritten note on my windshield. 
Before retrieving it a few thoughts popped into my mind about what it could say. Perhaps I parked too close to my neighbor, maybe something happened while I was gone, who knows.
I retrieved the note and got into the car. It read: 
"I've seen your car sitting for a while if you would like to sell it give me a call.

 - Mario"
I sat for a moment contemplating how neat the handwriting was and how it appeared to be written by a woman. I thought maybe Maria wrote it and left the tail off the 'o'.
I went about my day keeping the note tucked in my purse. When I got home later, I sent a text to the number listed on the note.
They replied immediately and asked if I could call to provide information about the vehicle. I called and it was, in fact, a man named Mario, not a woman named Maria who answered.
He was friendly, I gave him some basic details and he explained that his girlfriend lives on my floor and that he'd seen my car there for a while. He asked if he could swing by later that day to check out the car.
Didn't our parents teach us not to talk to strangers?
While I hadn't planned on selling my car I was interested in the possibility, so I said sure. I was going to be home anyway so why the heck not? He came by around 7:30 pm and I contemplated potentially being kidnapped by a strange man and wondered if his girlfriend lived on my floor, as I had never seen her.
He took a look inside, under the hood, and asked if he could test drive it. I asked him if he was planning on stealing my car, and he laughed and said no. It seemed legit so I said, "Sure."
Mario wasn't a fan of using turn signals, and I considered that he could get in an accident while driving my car and that would be inconvenient. Can you tell that I have a problem with overthinking things yet?
He drove around the block and jumped on the highway, a few of the exits nearby were closed so we went a bit further than I had anticipated. We chatted about his girlfriend, real estate, and the car.
When we got back a few minutes later we discussed the price, which I realize we should have done before he even saw the vehicle that day. He mentioned that he could pay cash or wire transfer for the full amount and then proceeded to offer me less than half of what others are selling for online and nearby.
While I appreciated his effort I informed him that I couldn't possibly replace my car with one of similar quality for what he was offering me, so unfortunately I wouldn't be able to accept his offer.
Then something unexpected happened.
He asked if I would be willing to trade his car for mine. I wasn't prepared for this counteroffer and laughed. What?!
I took a look at his vehicle and asked what year it was. It happened to be a year older than mine, and I told him that if I were to get another car I would prefer it to be newer than my current one.
We split ways that evening with me saying I would get back to him if I was unable to find a better offer elsewhere. Again, I wasn't expecting to sell my car at that time and had no idea what I would want to replace it with.
I unexpectedly learned an important lesson that day:
Always discuss what you've got in mind price-wise before setting up a meeting to not waste anybody's time.
It wasn't a bad experience, but it certainly could have been left at a phone call. On the upside, I did get a car wash just in case so now my car is clean. Winning!
About the Creator
Miami based entrepreneur turned environmental non-profit founder. Forbes 30 Under 30 Honoree. Inc. Magazine columnist. Always learning.
Reader insights
Be the first to share your insights about this piece.
Add your insights