Adversity Builds Perspective
Use your adversity to grow.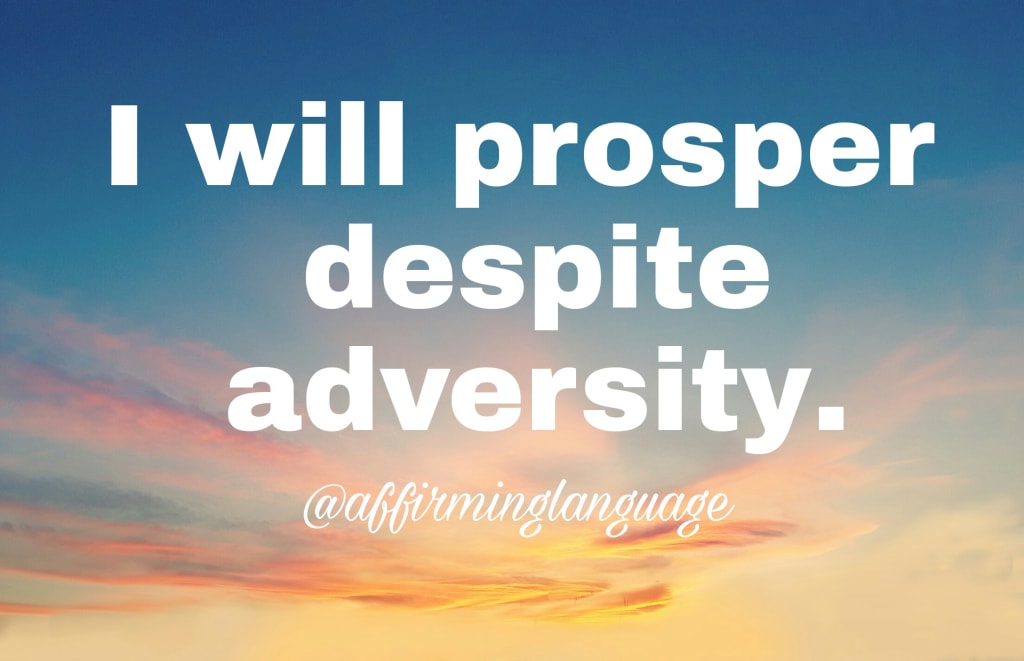 My Story:
Getting into the University of Tennessee-Knoxville was a dream that exceeded all expectations I had for myself. When I got my acceptance letter I thought it was a joke. Up until the day I moved into my dorm I was waiting for the university to call me and to say they had made a mistake. That's how unworthy and undeserving I felt of the opportunity.
After a few weeks of classes my fears subsided. Throughout my college experience I would continue to struggle with the self-defeating mindset that created the fear in the first place.
I always felt like I wasn't good enough, smart enough, and couldn't compete. This feeling was reinforced over and over as I struggled financially. I worked a part-time job, but a lot of times I couldn't afford my books. Sometimes I didn't have much to eat. There were even times my classes were cancelled because I couldn't pay off my remaining balance with the university in time. I tried not to ask my mother and brother for money because I knew how much it would take away from their household.
I knew I had a great opportunity in front of me and it was either sink or swim. I was determined to survive in college so one day I could graduate. Yet, despite my determination it was hard for me not to see myself lacking. I was a first generation college student. I grew up in a single parent household from a working class family. My relationship with my father was severely strained. I was an African-American female at a predominantly white institution. All these things made it seem like the odds were stacked against me. How I saw myself and my emotional and mental state, always affected my performance in college.
Everyone else around me always seemed to be smarter and had better resources. Everyone else around me seemed to be so sure of themselves. I was ashamed of my adversity. It took years and even counseling to come to appreciate my adversity. I learned to see myself in a new light. I wasn't someone who was lacking in gifts, talents, and knowledge because of my adversity. I started seeing myself as someone with a valuable and transformative perspective to offer.
When I stopped being ashamed of my adversities I could see just how much my struggles had given me. My adversities showed me that I am an ambitious, willfully-determined, problem-solver. I learned just how much I am able to endure and still achieve my goals. I graduated from UTK and afterwards attended graduate school. Now I am opening Add what Mama Montrose. My adversities have given a sense of compassion for other struggling to get by. Everyday my struggles motivate me to build a world that makes room for others who are like me.
Your Story:
If you're reading this and struggling and feeling deeply wounded and ashamed of your adversity, please don't. Take the time to reflect and see what your situation is teaching you. As you go through your trials and tribulations what are you learning about yourself, your surroundings, the world around you and your life in general? Once you thoroughly think through those question, do some more reflecting. Think about how your new found wisdom can benefit someone else.
Love yourself. Believe in yourself and know that no matter what you're going through you can make it and your strong enough to endure a little longer.
I love you more than you could ever know dear reader.
Namaste.
goals

Kimberly Burley
I enjoy using my blogs to teach others how to heal and use affirmations to live a positive and a free thinking life. I hope my blogs encourage you. For more positivity follow me on Instagram: @affirminglanguage
See all posts by Kimberly Burley →