A Most Violent Year
Business and Life Study Ultimately 2020 Year Cap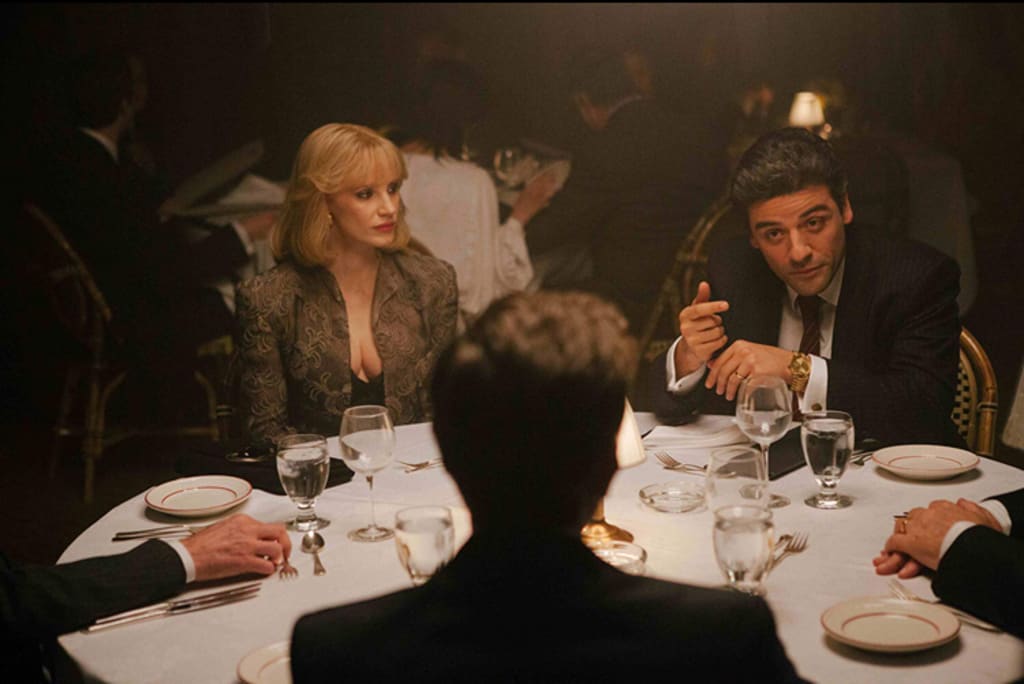 they're weak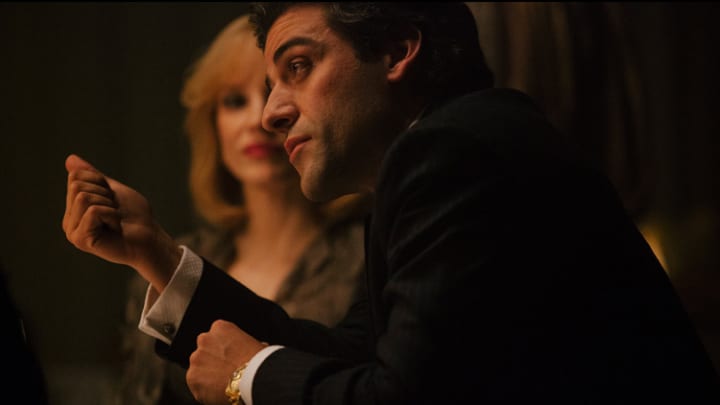 They're Weak: along with (Suicide Topic)
Excerpts from A Most Violent Year: (A24 production)
"When it feels scary to jump, that's exactly when you jump otherwise you stay in the same place for the rest of your life, and that I can't do."
"Why do you want this? Why do you want so much? Why do you want everything?"
"I don't understand the question."
A true business sentiment eluding only simply not feeling the need to want everything just simply feel he knows what's right for him and his family to acquire through hard work.
The film has solid and beautiful cinematography of 1980's New York and tri-state areas with strong solid acting to coincide.
Now leading to the suicide topic:
There's a revelation revolved around suicide through the lead character's family who's also working for him I'll have you leave that up to your interruptions, as for me he's feeling weaker and less than because he's not yet successful as his cousin. Leading up to a downward spiral of family pressures and mental stress to his ultimate weakness.
A sidebar on the Topic of Suicide:
I've lost a close friend of mines this year due to Suicide, it's a pain like never before someone who was a brother to me. He has a daughter who's just turned one year old this past November, which makes it even more crushing we all have to do what's best for her, for as long as we live.
I'm saying all of this to say: take care of yourself's, your mental through these times, and genuinely check up on your loved ones. Check on your strong friends and family sometimes they can be the ones. Lastly, as I was eluding on my "Joker article" published by vocal. media that we all should be less judging of people of mental illness's or health issues, that some unknowingly inherent, sex transmitted ways that can cause to developmental issues, people be unaware of, etc. The moral of the story be kind and courtesy to people who you think you are suffering from these problems unless you just have no soul, I advise those to stay away.
We all should be trying to help heal each other and the world in my opinion.
checks and balance scene for entrepreneurs
A key scene, this scene and performance is business 101 storytelling that stopped me in my tracks. Froze and reminded me what it means and takes to seriously be great at what you want similar the feeling I get whenever I watch The Godfather part one and two. A-list masterclass acting here also that's in a similar line to Al Pacino. The scene encapsulates the premise of the character, the movie, and business minded, entrepreneurial human beings who want to truly achieve something meaningful to theirselves in life. Only of those like-minded individuals shall understand the concrete depth of this lesson being told. Overall the main scene as to why this movie helped me tremendously in turmoil facades of my life. Truly thankful for this film.
Winners and Losers Business Wise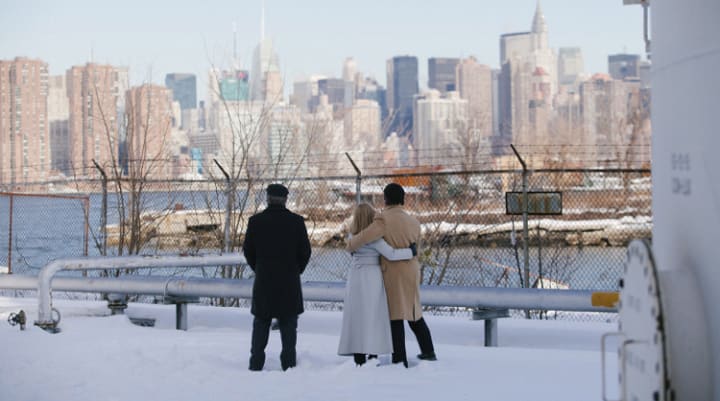 By your own choices in life.
A how-to movie to cultivate proper business mindset acquirements.
Now 2020 year cap: this has been one of the wildest, strangest, joyful, extremely painful, and the whirlwind's of my lifetime. Now 24 years of life I felt traveled and lived through the 1940s-the 1970s civil rights movement redone, first-hand real-life side-hand racism, bigotry, discrimination, along with meet rightfully defended resistance.
Along with COVID that should be taking seriously, got the most sore loser business-wise and also the most incompetent president of the u.s in history out of office. Proud to say I contributed to that along with my Mother with our rights in an able will to vote.
I thank God my family, friends, and I are still healthy and alive. Condolences to all lost this year it has been a year that will stay with us all forever, peace and blessings to all.
The end, proficiently edited by Grammarly editing software assistance.