A Life Without Aim
This post is based on my personal thinking regarding a routine existence.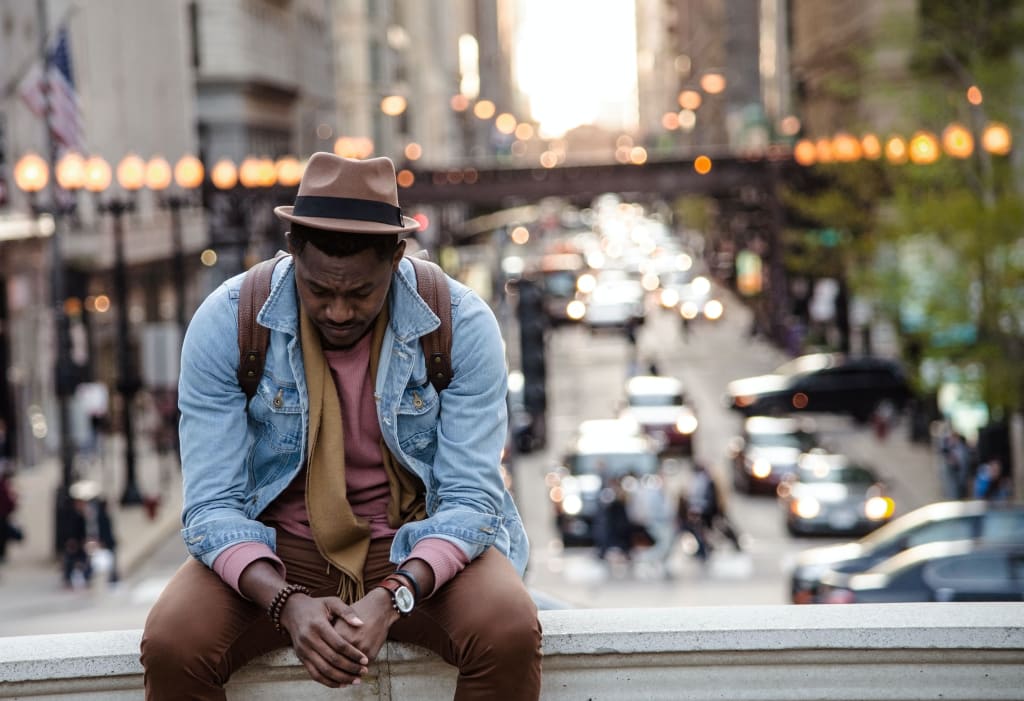 photo by whoislimos from unsplash
This is the harsh fact of life that we cannot avoid. We are continually inundated with new products, trends, and technology, making it impossible to find time to accomplish anything else.
Life is uninteresting because we aren't doing anything to spice it up. We're just sitting in front of the TV, playing video games or scrolling through social media.
We must discover methods to make life more fascinating so that we are not always bored. One method is to pick up a new activity or learn something new.
Isn't it meant to be dull in life? Data scientists disagree, positing a new theory that contends life is, in fact, incredibly fascinating.
They discovered via their research that life is more intriguing than we realize. The data scientists observed how individuals interact with the world before asking them to rate their overall satisfaction.
They discovered that individuals prefer the routine chores over the thrilling ones. In other words, you're probably having a better time while you're doing something boring like doing the dishes or walking the dog than when you're doing something fun like playing video games or watching TV.
Our busy schedules and lack of personal time are two of the key reasons we believe life is monotonous.
If you allow it, life might become dull. The secret is to pick a passion-filled activity that you like doing. Here are some things to think about if life seems monotonous:
What do you find particularly compelling? This is among the finest methods to discover a new pastime and a distraction from the everyday.
What social activities are you interested in? - There are several chances for social engagement, such as clubs, sports, volunteer work, and neighborhood initiatives.
3) How do you keep yourself occupied as life gets busier? There is always something to do if a family includes more than one individual. Do not let boredom or a sense of isolation set in.
4) What should you do if your spouse doesn't seem to be paying attention to you? - This is a challenging query. You must be able to communicate clearly and patiently while maintaining composure. If this doesn't work, taking some time apart without pointing fingers or making accusations against one another could be helpful.
It may be challenging to get through the day in a world where information is constantly being thrown at us. Here are five reasons why life is uninteresting and suggestions for improving it.
• There is nothing new to report.
• What you do and what you perceive are not under your control.
• Every day, you don't do something novel or distinctive.
• There is nothing new you are learning every day.
• You don't have any life objectives.
Numerous people have experienced boredom. It's a kind of nothingness that might be difficult to describe. It's not the same as feeling alone or uninterested. Because there is nothing to do, you have the impression that nothing is occurring and nothing is important.
Living a dull life may be challenging, but leading an intriguing life can also be challenging. There are always ways to make your life more intriguing and exciting by your own actions and ideas, even if you don't live in a location where exciting things are happening.
The adage that life becomes monotonous as you age is one we have all heard. What if it doesn't, though?
As we age, life might become difficult, but there are numerous methods to make it fascinating. Risk-taking and trying new things are two of the most crucial things.
I've been considering how I can live a more fascinating life. I've been trying to find methods to improve the quality of my life.
I've discovered a new method to spend time with myself, and that's through journaling. For me, writing is a fantastic method to communicate with others and express myself. Additionally, it has assisted me in gaining fresh viewpoints on the events in my life.