5 Steps to Building Unshakable Confidence
how to build unshakable Confidence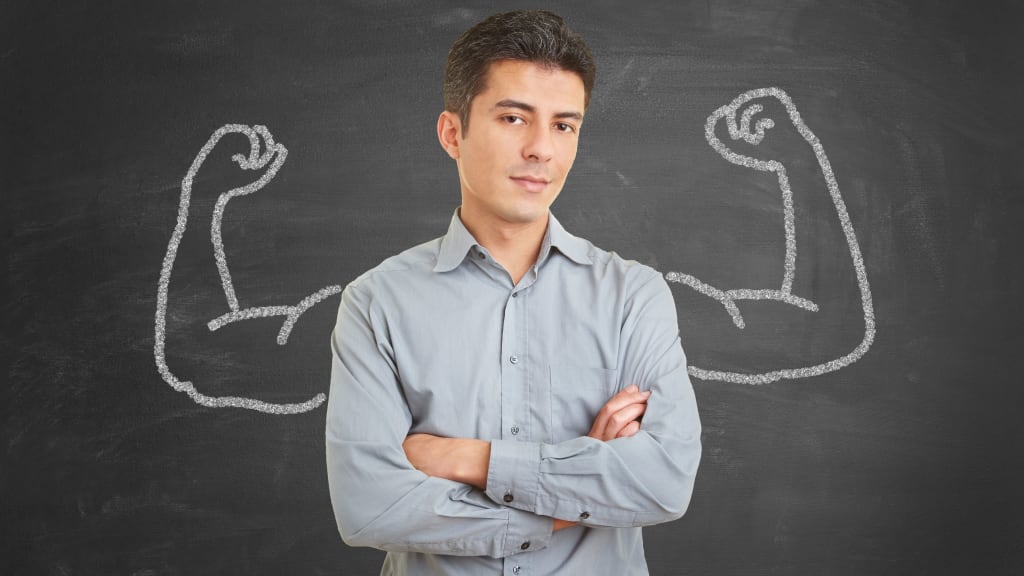 Ayn Rand said it well,
"The question is not who will let me go; it's who will stop me."
Building self-confidence isn't about ability; it's about belief. As Rand said above, it helps to have a healthy confidence in yourself.
Faith and self-confidence are like chickens and eggs, they are inevitably linked, so it doesn't matter which comes first, because they are both crucial to the existence of the other. When we build confidence, we must believe that what we believe is true.
No one is born confident. Your confidence and beliefs are shaped by your life experiences, including failures and disappointments, but they only make you question everything you know.
When you question your beliefs, it directly affects your self-confidence. However, you will almost certainly fail and be disappointed. So it's important to know how to stay confident during the downturn.
To help you avoid the destabilizing effects of failure and disappointment, here are 5 steps to help you build unshakable confidence.
1. Create a strong personal statement of belief
A strong belief or affirmation can be a game changer. Your statement of faith should be a sublimation of your faith and an encouragement of your abilities. You should feel positive and empowered when you speak your faith to yourself.
An example of a statement of faith is: "I succeed without fear, and I can remain victorious in abundance regardless of circumstances." This statement expresses a feeling of overcoming failure and disappointment in life while still being able to accomplish what must be done Ability.
To create your belief statement:
Take 10 minutes to write about the challenges you've encountered so far and the themes that keep popping up in your life.
Take an extra 10 minutes to form some possible belief statements (1 to 2 sentences each) that summarize your ability to overcome these challenges and move away from the negativity presented by the subject while still embracing the positive.
Spend 5-10 minutes saying your written statement out loud.
As you recite, choose the sentences that evoke your most positive emotions and confidence.
When you're done, memorize this phrase, write it on the bathroom mirror, or keep it in your pocket when you need a pick-me-up.
Frequently reciting your beliefs aloud or in your heart will lay the foundation for your long-term confidence.
2. Practice, practice, practice
Practice makes perfect. The more you practice confidence, the more confident you will become.
There are things you already know you are good at or capable of doing. Data from these past events can be helpful when you are consciously practicing self-confidence, especially when it is used as evidence to support that you can do whatever needs to be done.
Anytime you believe you can accomplish something or live up to expectations, that's an opportunity to practice confidence. Simply expressing your confidence aloud to yourself or others can have a truly transformative effect.
Expressing your confidence in words will give your positive beliefs more weight, and sharing them with others will make them identify and support your beliefs. When they have confidence in you, it helps you build confidence in yourself even more.
You have to build your confidence like a muscle, or when life throws you unexpected disappointments, you don't stand a chance.
3. Surround yourself with confident and competent people
You are a reflection of the people and circumstances around you. So it's important to make sure you're with people who are showing confidence. They are your role models growing up.
Watching others exercise self-confidence through life's challenges will help you deepen your faith and confidence in yourself. Their presence will not only remind you how to be confident in tough times, but also remind you that you are not alone on this journey.
4. Record your victories
You can't argue with the evidence. When you're dealing with self-doubt, inner criticism can get quite loud and aggressive, and it can snowball into an all-out attack on your beliefs and confidence.
We all tend to remember what went wrong well, but not as well as remember what we did well. And records help us create valuable data archives.
When you write down your successes, you can use them as concrete examples of your abilities, courage, and achievements. It's hard for your inner critic to deny your confidence in action. These examples can inspire you to regain your confidence and build your muscles.
5. Build the foundations of trust in your wider life
Trust, in this case, refers to a deeper understanding that allows you to experience a deep belief that leads to confidence.
When you believe that something greater is waiting for you, that everything happens for a reason, or that nothing is random, then you gain a sense of acceptance when things go wrong.
There is a beauty in your personal spiritual experience that is unique. Many things are unknowable, including the future. What you do know, however, is that you, along with thousands of people on this planet, are striving to live your best life and bring something of value to society.
You can trust that you are working hard to achieve yourself. You can trust that up until this moment, you have allowed yourself to be directed where you need to go—whether intuitively or otherwise. You can believe that you are already whole.
Fostering a deep trust in the universality of life and in what we know to be true is an invaluable anchor of our confidence.
summary
Building confidence is important, and for many, the process can be daunting. Ultimately, what we believe in ourselves affects our confidence. We've all heard the old saying,
"If you think you can't do it, then you can't."
This might seem like an oversimplification, but it's not. When you believe deeply in yourself, that belief is rooted in deep trust, and nothing can shake your confidence. Remember, practice self-confidence every day, don't be afraid to build a belief that ignites your passion, document your successes, surround yourself with confident people, and build a foundation of trust. Practice like this will give you the confidence to accomplish anything possible every day.