11 Questions To Ask A Wedding DJ (or Vendor) and WHY
As a wedding DJ I have heard and seen so many things, that should have never happened. Vendor's that never show, etc. In this article I want to help the brides and grooms avoid such circumstances.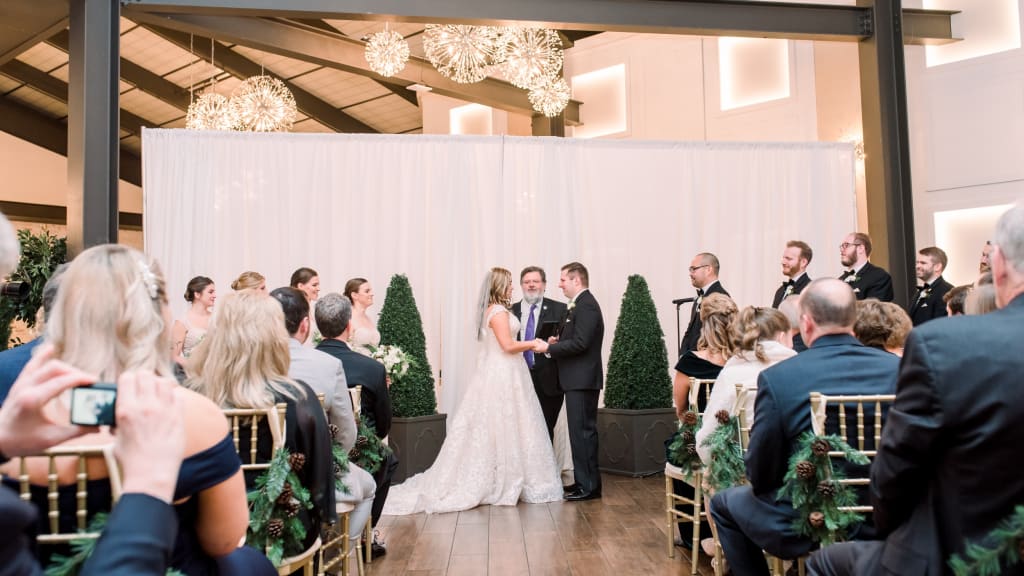 Jess and Chris's Wedding captured by Brittany Adam's Photography
I had a beautiful introduction written for this and an error happened with vocal that deleted all my work so let's just get right into it. In this story I will list questions and why I believe you should be asking it of your DJ or other wedding vendor before you hire them.
1. Do you mix?
Please, for the love of god, ask your DJ this! I should really preface this too that you should know what type of DJ you want... I will explain after tip 10!
2. Can you recommend a good photographer?
This is an oddball question right? Yes, because its going to level the playing field. My thought process here is if they know a photographer, they are probably at least 5 years experienced. Many DJ's have no skill or experience but are good salesmem, buyer beware!
3. How much is your deposit?
You probably planned to ask this anyway but... did you know that you should be weary of DJ's with a $100 deposit? It's because they know you don't care much if you lose $100 so they have no problem cancelling on you, or no-call, no-showing. And yes, I have seen this "scam" first hand! DJ's with more experience charge a higher deposit!
4. Do you require a contract?
If they don't, RUN. No really I'm serious. Get it in writing that the DJ has agreed to show... and make sure they sign the contract too... More on that in this story: Top 2 Wedding Fears...
5. How often do you DJ?
This is another really important question. If someone DJ's every weekend, they probably are living off DJ'ing and can't afford to cancel on someone and steal their deposit, a DJ who does a wedding every few months, probably doesn't care about stealing your money or giving you a good experience!
6. What happens if you are sick on my wedding day?
A question I am glad to have heard a few times, this one I personally think everyone should ask their prosepective wedding DJ. Why? DJ's are usually individuals, not businesses. for that reason they are harder to replace, but a skilled DJ will know plenty of others who could they could hire to do a wedding, in the event they get sick. This question is especially important among the uncertainty caused by COVID-19
7. How do you handle rescheduling?
Yet another question that is very important right now as a result of COVID-19. Most DJ's will allow reschedule's but in this case process is more important than policy, I personally use an e-signable contract that makes reschedules a breeze.
8. Are you a solo/individual DJ or business?
I think every bride should know first off that DJ businesses, especially in my area, usually contract the same DJ's you can book at a cheap price and charge you double that. So basically if you hire a company, you are paying double for the same individual DJ you could have booked. I actually know a DJ who gets most of his gigs for about $700 but the company charges around $1500 for them, so yeah, its a thing. #shopsmall!
9. How long have you been DJ'ing for?
You may have heard people say that with DJ's you get what you pay for, and that you pay for experience. These are absolutely true. The more years of experience a DJ has, the more skilled and helpful they will be. I would say 3+ years experience is safe, less than that would scare me.
10. Do you have Instagram and/or a website?
This question is more optional, though, I would definitely recommend it to the younger, hip-er brides. An older, cheesy DJ will probably not have an instagram or won't post often. Someone younger like myself will have a very active instagram and website presence, also if your looking at a website and there aren't many pictures, I would steer clear!
11. (Bonus Question) Are you LGBTQ+ friendly?
I guess this one depends on your political views but if you prefer to hire people who are inclusive, ask this question. Obviously you should definitely ask this if you identify as LGBTQ+. Even if your not, a "friendly" DJ will likely be more flexible, for example, I recently changed my organizer sheet to allow people to change pronouns and words I use to announce, this can be especially important to couples who may have LGBTQ+ guests in their wedding party.
As promised, here is info on mixing and DJ's!
Firstly, MIXING is when a DJ transitions between songs, when done right, its seemless. I recommend a DJ who keeps it fresh with some mixing and some non-mixing, like myself (shameless plug).
Second, REMIXES are pre-made edits to songs that range from a re-drum (the song is the same but has a different beat) to a full blown remix with an EDM drop. If you don't like to hear anything besides the original version, be sure to ask your DJ if they play remixes or originals. Personally, I play a bit of both, mostly originals but it depends on the crowd.
Third, MASHUPS are often confused with remixes because they are so similar. They are usually 2 songs overlapped or pre mixed together, though they can also be done on the fly. The main difference is that a mashup usually has 2 competing vocal tracks. If you don't like remixes, you probably won't like mashups so the smae thing I said for remixes goes.
Parting Words
Hopefully the questions and info in this story get you thinking and help you in your search for a wedding DJ, I would love to hear from you if they do! If you are in Rhode Island or the surrounding area looking for a Wedding DJ in Newport, Providence, or other areas, consider my services. You can learn more about my Wedding DJ services at djalexbrown.com/wedding-dj