When you come Face to Face with Covid-19
The Ugly Face of Corona Virus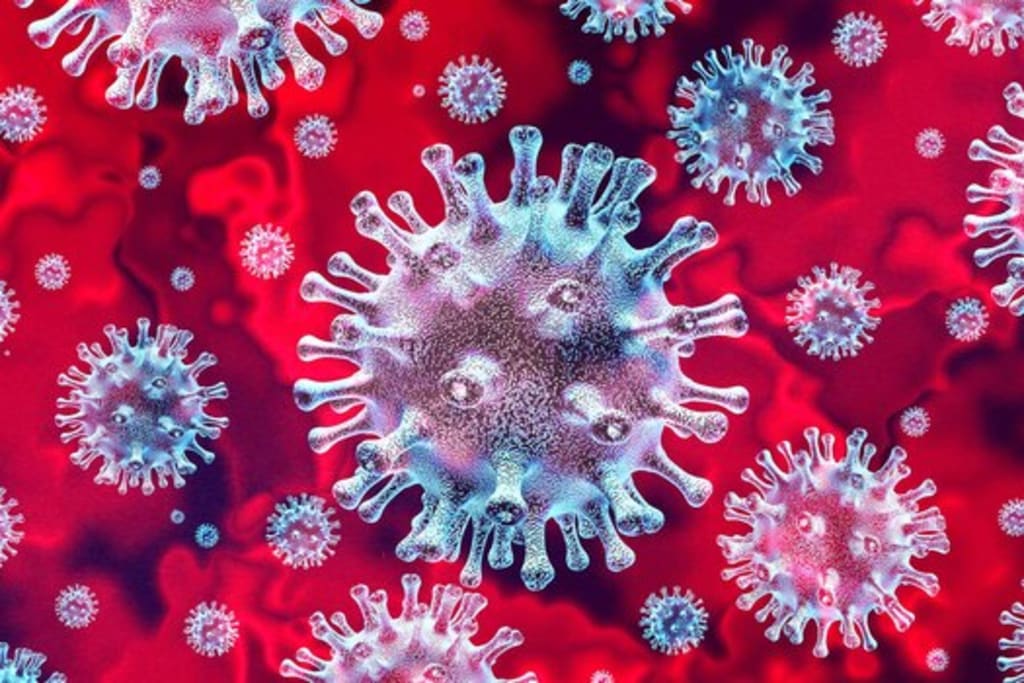 The Covid-19 pandemic has struck the world with a terrific speed. Every country and economy has had to contend with the adverse effects of this undying epidemic. Not only so, its onslaught is terrific, leaving trail of death and agony behind it. The sad thing about this disease is the fact that it spreads among the people through avenues which are so hard to contain so that many countries are forced to turn to stringent measures.
How this deadly virus found its way to impact human life and the world with such ravage is still unknown but the truth is, it is leaving a trail of destruction on its path. There are already several cases of how this deadly virus destroys its victims. I had the opportunity to interview one of the victims who had the following to say.
"When you get sick from CORONA VIRUS, you will have the highest fever that you have ever had in your life. It is not going to be like the typical flu fevers. You're going to breathe slowly like you've had a sponge stuck in your nose. When you'll try to fill the air in your lungs by inhaling heavily you will feel like you are still short of breath. And that will scare you.
You are going to cough a lot, so much so that you're going to tire until you almost pass out. Every time you do it, your chest, arms, back, fingers, toes will hurt. You will try to catch air through the nose and you will not be able to. So, they are going to give you oxygen and it is going to burn the entrance to your nose that is going to hurt even more. And if you can't breathe, another doctor will come and put a couple of half-inch tubes down your throat to get past the bronchi and into the lungs. That is called an artificial respirator. It is really disturbing and annoying, and on top of that, you cannot speak or eat.
You will be alone in a closed room. You will not be able to see your partner, your mother, or your father, or your children that you love so much, or your brothers; because you are going to infect them with the same thing that is killing you.
You will feel so alone that you will start to cry and you will be afraid of dying. PROBABLY YOU WILL DIE. You will think of the ones you love and you will cry even more. That will worsen everything hence the shortness of breath.
*THIS IS WHEN YOU WILL UNDERSTAND WHY THEY TOLD YOU: STAY AT HOME, WASH YOUR HANDS, SANITIZE, KEEP DISTANCE AND WEAR MASK.
ABOVE ALL STAY HOME FOR YOURSELF AND YOUR LOVED ONES"
She was apparently shaken by this disease that is rapidly spreading across the world, affecting not only affecting the poor developing countries but even the world economic giants like the US and China. Already, the world is facing a crisis with lock downs being commissioned in most affected cities, creating an economic pandemic in is wake. Indeed the world is facing a serious threat to human existence.
However, if you follow the laid conditions initiated by health experts and relevant bodies, you will reduce the risk of contracting this disease. But the happenings in some countries in response to Covid-19 is worrying. Though there is much effort being put in by WHO and other Agencies in the fight against Covid-19, some countries especially those already affected, are not doing much with the resources provided to help the situation. In fact it does appear that most of the finances directed toward fighting the disease in diverted to less effective measures which can not address the real issue.
We talk about feeding those who offering health services in quarantine stations while the general public especially in the informal sector are commandeered to stay without any reprieve. To me, that is a rebate for the spread of this virus.
African governments where this pandemic has been confirmed should stop playing cat and mouse and grab the opportunity to fight this pandemic by positively deploying working plans. This pandemic is here with us and people are getting infected while others are dying. We should not close our eyes and let the situation correct itself. African governments should roll out a robust system to reach to those who depend on their daily engagements to make a living. They should be provided by a consistent means that will sustain and their loved for at least 3 months so they can recover while containing the epidemic.
All countries and governments should unite and fight this pandemic. This is not the time to pass the back but to find a lasting solution that will eradicate this deadly virus. After all, no one country can overcome this pandemic without involving the others since it is a world disaster.
About the Creator
I write as a hobby, I write for money, I write for the community; to instill integrity and save our environment. As you read this short bio, I want you to know that my reason for excelling as a writer is because I'm nuts about knowledge;
Reader insights
Be the first to share your insights about this piece.
Add your insights