When it Rains
A cosy afternoon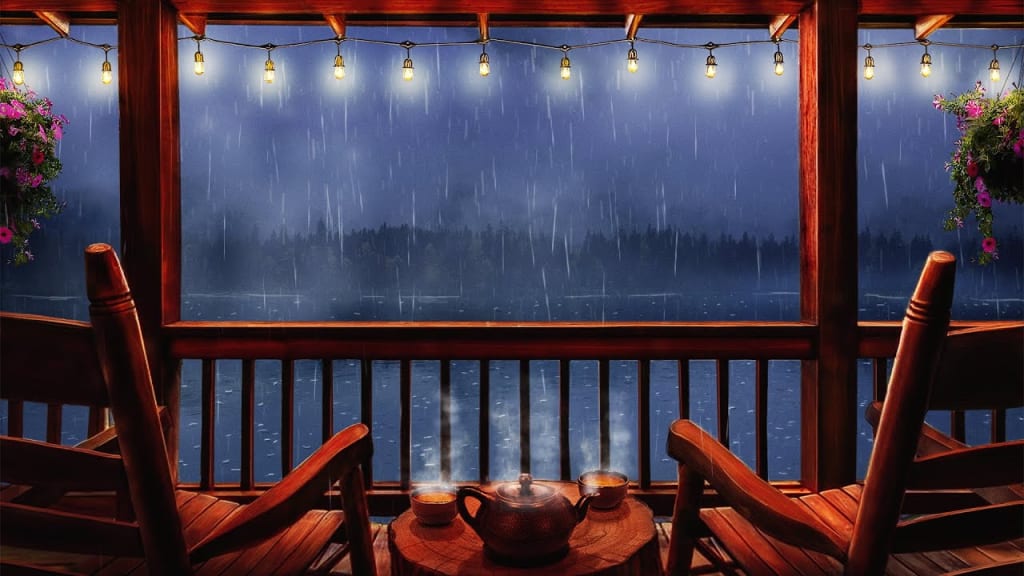 Hot tea and rain
When it rains, time moves slower. Everything gets dark and you start to feel the chill of the moisture on your skin.
When it rains, a calming sensation fills the air and for a moment, time seems to stand still. Then you hear it, the potter pat of the rain drops hitting the window.
After the drops become a drizzle, you start to boil some water on the stove and pull out your favorite tea. You get a mug and few cookies set on a plate. Patiently waiting for the water kettle to squeal you grab your favorite cosy blanket and head back to the kitchen.
When it rains it seems like this time is just for you and nothing else. Once the kettle squeals, you pour the hot water into the tea and watch the water change into a dark amber.
When it rains you head outside with your blanket ,tea and cookies. Opening the door q wave of humidity from the water and the coolness from the wind dance perfectly around you.
After your tea, you head to the couch and watch the rain drizzle start to pour. The dark clouds engulf the sky, sending lightning dancing from either end. You listen for the claps of thunder after the rolling lights. When it rains you feel so peaceful as you watch mother nature get her much needed rest.
Always so thankful when it rains.