Trending Fitness Products On Amazon
Love to look fit and fabulous? Who doesn't? With these trending fitness products on Amazon, looking your best will be easier than ever.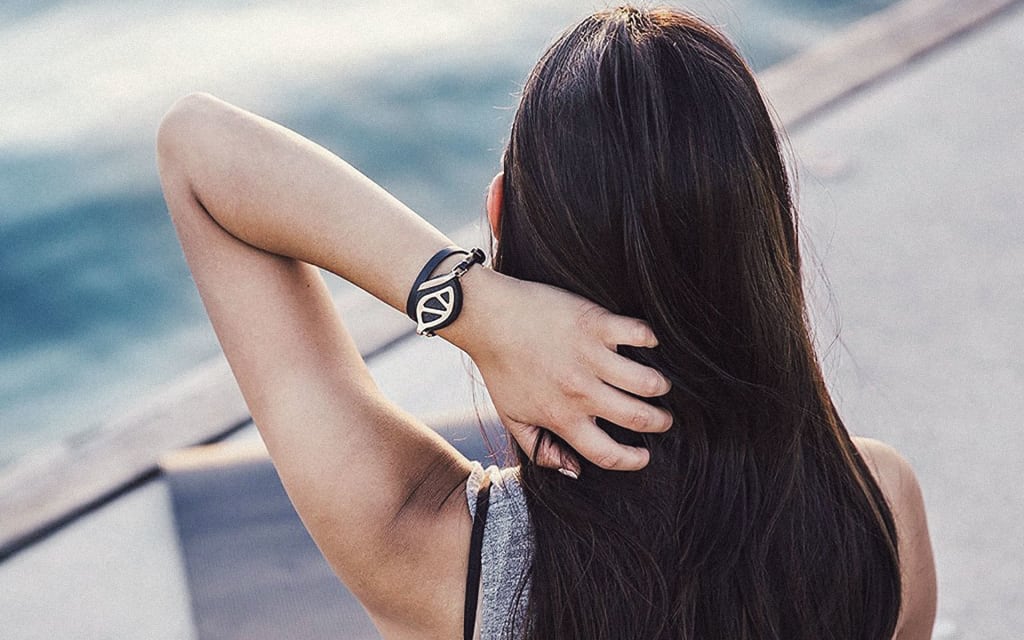 If you know what you're doing, keeping fit doesn't really cost much in terms of cash — just effort and working on a good diet. However, that's not saying that getting in shape isn't easier when you have the right tech on your side.
On Amazon, thousands of fitness products get posted, advertised, and sold every day. Some of them really outdo others, primarily because they help people get fit and look great doing it.
Getting the most out of your fitness budget often includes knowing what to buy. According to experts, these trending fitness products on Amazon are great deals... and are worth buying, even if you're new to fitness.
Wahoo is one of the best heart rate monitors and activity trackers today, and it's great for a number of reasons. First off, it's one of the most easy-to-use trackers out there, and it sends all the information it gathers to an app available for both iPhone and Android users.
All you have to do is wear it around your waist or your chest, and it will send you information, do rep counts, and also give you suggestions on how to maximize your workout. It also pairs with other Wahoo accessories, which is why it's one of the top trending fitness products on Amazon right now.
For those of us who are fashion-conscious, it's pretty easy to see why this gorgeous jewelry piece is one of the most hotly trending fitness products on Amazon right now.
Most fitness trackers are not that stylish, which means that you might have to choose between wearing your tracker and looking goofy, or taking it off while you're on the run.
Bellabeat allows you to combine style with function with a sensitive health tracker that works with your smartphone... all while looking like upscale, office-appropriate jewelry.
Along with tracking calorie burn, heart rates, and sleep patterns, Bellabeat also tracks menstrual patterns so that you can keep everything on track. Needleess to say, Bellabeat is a girl's best friend.
This is one of the only water bottles to be ranked among the top trending fitness products on Amazon — and that's because it has a lot of features that most others don't have.
Yes, this bottle is stylish, but it's also BPA-free and opens from both ends, making it one of the easiest to clean bottles out there. It also has optional infusers for flavored water blends and can also be purchased with a filter for the purest water ever.
Along with awesome modular add-on options, Tritan also is ergonomically designed. So, holding it isn't even a hassle, either.
If you work out heavily or do hot yoga, then you already know why Mission Enduracool towels are some of the coolest trending fitness products on Amazon. Cooling down after a ridiculously strenuous exercise session isn't always easy — and some of us need all the help we can get.
This cooling towel is made of special fibers that help you cool off faster than ever before. This means less redness in your face, and a lot more comfort when you're winding down from a crazy workout.
Myofascial Release is a form of physical therapy that helps loosen up muscles and the connections between them. This, in turn, helps you gain flexibility, prevents sports injury, and also can help you heal from injuries you may have previously had.
These therapy balls help stimulate blood flow for a nice, DIY-style Myofascial release massage. Obviously, they work — which is why they're one of the nicest trending fitness products on Amazon.
In its own weird, sci-fi-esque way, this hoodie looks like it belongs on lists of the top trending fitness products on Amazon in the year 2045. However, it's 2017, and it definitely still looks just as apropos on this list now as it will in the future.
Mission Enduracool's hoodie, much like its towels, are all about keeping you cool. This time around, it's about keeping your head cool during rough workouts and high humidity.
If you hate the feeling of sweat on your head, then this is going to be one of those things that you're just going to need to get.
Nothing quite beats having a good workout, then enjoying a nice deep tissue massage. Unfortunately, most of us don't have the budget to enjoy hiring a masseuse every time we hit the gym.
That's why one of the top trending fitness products on Amazon is a travel roller that does the work of a standard massage roller at a fraction of the size. Much like the balls that we featured earlier, this is a great tool for Myofascial release massages and more.
They also can be used in yoga classes for stability exercises and more.
One of the hardest obstacles for fitness newbies to overcome is actually getting into finding fitness fun. Activ5 came up with a way to make exercise fun again using this cool package filled with all the gear, games, and programs you need to get fit, quick.
This particular package comes with an easy-to-download app that links with your smartphone, guides you through easy full-body workouts that only take five minutes to scorch.
Currently, this is one of the most rapidly expanding brands in the fitness world for people who love sedentary lifestyles. Considering that it can replace thousands' of dollars in personal training fees, we can see why it's such a popular device set.
Back in the day, wearing wrist weights was always obvious. They were these giant bags of sand you'd tie your wrists using velcro and at times, duct tape. Tone-Y Bands made sure that those days are gone by developing one of the most stylish trending fitness products on Amazon right now.
These fashionable (!) weights look just like a wristwatch band, but allow you to tone up without making you look like you just decided to transport bean bags around your arms.
For those of us who don't want to deal with the epic fail that is bean bag weights but still want to do the wrist weight thing, Tone-Y Bands are a must.
For many of us, one of the hardest things to do is find the time to exercise in our hectic lives. That's why Cubii and other similar companies have developed the under desk elliptical machine for those who want to stay fit on the job.
It's one of the top trending fitness products on Amazon because it's so easy to use and so delightfully compact... and also because it can work with Fitbit and other specialized fitness apps to deliver a great workout every single time.
Indoor exercise just got a lot more doable, so what's your excuse?
If you have ever attended a yoga class, then you already know why yoga mats are such a hassle to haul around. They're like, 2 1/2' wide, and often have to be packed into ugly slings or jammed into tiny tubes that take aeons to properly zip up. Oh, and if you have yoga blocks, you better carry them in your hands, too.
Apera's Yoga Tote line allows you to put all your yoga supplies in a simple, stylish bag that can also double as a regular tote. It's simple, durable, and undoubtedly chic. You don't need to be a yoga girl to love trending fitness products on Amazon when they're as useful as this one.
product review