Solving puzzles is not just great fun
Solving puzzles is not just great fun, it can also be very good for you.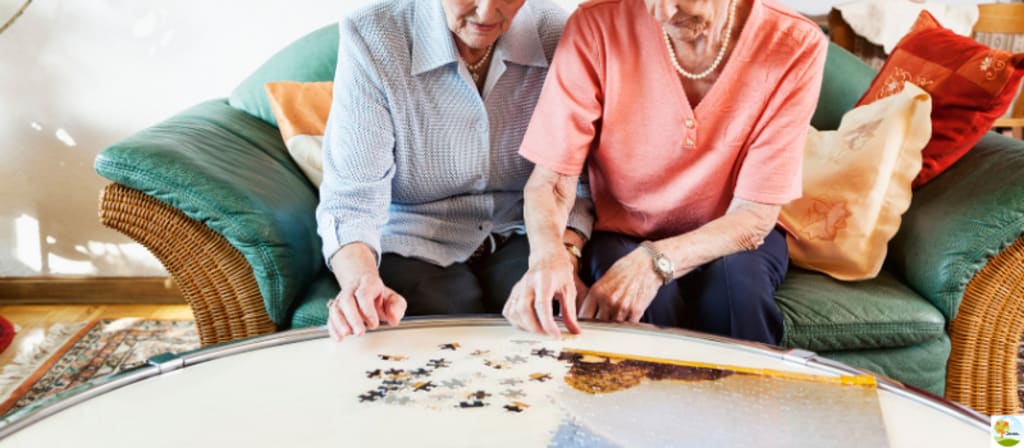 Playing brain games with and for adults sometimes becomes fundamental. These not just assistance the grown-ups generally in their everyday exercises but instead they will have the option to deal with work at home and office with equivalent proficiency.
Wikipedia says "A puzzle is a game, problem, or toy that tests a person's ingenuity or knowledge. In a puzzle, the solver is expected to put pieces together in a logical way, in order to arrive at the correct or fun solution of the puzzle. There are different genres of puzzles, such as crossword puzzles, word-search puzzles, number puzzles, relational puzzles, and logic puzzles."
Puzzles are often created to be a form of entertainment but they can also arise from serious mathematical or logical problems. In such cases, their solution may be a significant contribution to mathematical research.
Brain games are so significant for adults?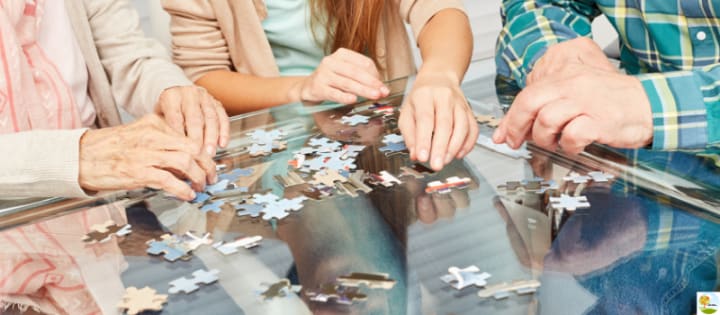 Puzzles are excellent for training your brain. They stimulate mathematical and logistical problem solving. They help to improve your abilities to analyze, deduce, reason, sequence, and help to develop problem-solving skills. Jigsaw puzzles in particular help your sense of spatial arrangements and improve eye-hand coordination. Puzzles are used in many training establishments and schools as learning aids.
There are so many reasons you should consider playing puzzle games more and they include the following.
1. Puzzles help improve intelligence quotient
Solving puzzles not only improves your memory and reasoning abilities but also results in an increased IQ. Indeed, one study by a researcher from the University of Michigan found that spending less than thirty minutes a day solving puzzles increased IQ by four points. As a player, your IQ level will be raised because the puzzles force you to reason and think beyond what is usual. You end up using memory, general knowledge, problem solving skills, logic and spatial imagery and they all work together in sharpening your intellect because you learn challenge overcoming.
2. The puzzles are educative
This can be said for puzzles because they employ research skills and you end up learning new words and proper spellings of the same hence you improve language and spelling skills. Creativity, concentration and reasoning are some of the other areas that puzzles work on making you a better leaner. Whether you are playing word find, letter games, jigsaw puzzles and others, you will reap educational benefits and have some fun while at it.
3. They play a role in enhancing motor skills
This is especially beneficial for children because they are at a stage where they are learning to hold a pencil. The puzzles can help speed up this learning process because they need to hold objects; other than pencil they would need to hold jigsaw puzzle pieces and move them from place to place till they find their rightful places. Peg-hole puzzles are just as helpful in improving motor skills and they all together develop and enhance eye-hand coordination.
4. Puzzles help in improving cognitive ability
They help in enhancing visualizing and understanding of whole part relationship in children. Kids get to learn lots when dealing with numbers, shapes and colors because they need to figure out where the objects belong. Advanced level puzzles on the other hand help adults in enhancing language skills. Puzzles like scrabble, Sudoku and mathematical puzzles as well as crosswords are all beneficial.
5. They help in improving social skills
Even though puzzles can be handled and enjoyed by an individual, they become even more fun when there is more than one player because they introduce some sense of competition hence every player gives best attempts. The players need to share, coordinate, follow and lead and this helps in improving social skills that are very important. They also offer a great platform to learn how to best deal with frustrations that are common with puzzles that prove to be difficult.
6. The puzzles help in increasing and improving productivity
This is because they offer a fun way of memorizing, grasping and learning content in a given subject area. Seniors have easy time learning because they do not feel too pressured to understand and they instead learn the concepts subconsciously while playing and enjoying the game. As stress levels drop and mood improves, we find it easier to concentrate and this, in turn, means that our productivity levels rise significantly. Many businesses recognize this fact and now provide employees with puzzles in their break rooms.
7. Improved Memory
Puzzle-solving reinforces connections between brain cells and indeed encourages the generation of new connections. This increases the speed at which you process thought.
8. Improved Visual-Spatial Reasoning
The ability to think in terms of pictures, rather than words, is an important skill and helps with many everyday tasks such as driving a car or packing items away for transportation or storage.
9. Lowers Stress Levels
Although it may sound strange the brain changes from its normal "beta" (wakeful) state to an "alpha" (dream) state when we are solving puzzles. This results in several benefits including an improved mood and a lower level of stress.
10. Increased Educational Opportunities.
You are never too old to learn and puzzle-solving can help us learn or develop a range of skills in areas such as language, mathematics, and research.
11 Delay the onset of Dementia and Alzheimer's.
It is vitally important that we keep our minds active throughout life, and this is especially important in old age, where it is all too easy to let this slip. Puzzle-solving can be an important tool in fighting dementia and Alzheimer's
meditation
mental health
aging
About the author
I love marketing , promoting new ideas and new products. I care about healthy life , fitness and dogs.
Reader insights
Be the first to share your insights about this piece.
Add your insights