New Swine Flu Virus with Pandemic Potential found in China
Medical scientists are keeping an eye on this G4 Swine Flu Strain with Pandemic potential discovered in China. The H1N1 swine flu virus killed an estimated 575,400 people globally.in 2009. The World Health Organization has made a statement over this new G4 Swine Flu Virus
New Swine Flu Strain Reported in China
A new Swine flu strain which medical experts believe could have a pandemic potential has been discovered in China. The new virus according to medical scientists emerged recently and is being carried by pigs but could infect humans when it mutates further. Medical experts say it has the potential to easily spread from human to human.
Carl Bergstrom a professor of Biology at the University of Washington said "currently there is no evidence the G4 virus could spread from person to person", but the concern is that the virus could mutate in form and could at that point be spread from person to person.
The G4 virus showed sharp increases in the swine population after 2016. Tests conducted show it can infect humans by attaching to human cells and receptors and then quickly replicate. It has affected humans in the past, in China's Hebei and Shandong province which have a great number of pigs. From 2016-2018, 10% of swine workers on pig farms tested positive for swine flu.
In the year 2009, there was an H1N1 swine flu pandemic that killed an estimated 151,700 to 575,400 people around the world. Its symptoms include fever, lethargy, lack of appetite, coughing, runny nose, sore throat, nausea, vomiting and diarrhea. Medical scientists said that after 2009, the H1N1 virus spread back into the pig population and its genes have mixed into new combinations creating new viruses such as the G4 virus.
While medical experts suggest that this new virus is not of immediate threat, they also believe that it possesses all the hallmarks to adapt, and the possibility of affecting human increases. This inclination causes anxiety and concern and needs to be monitored as closely as possible.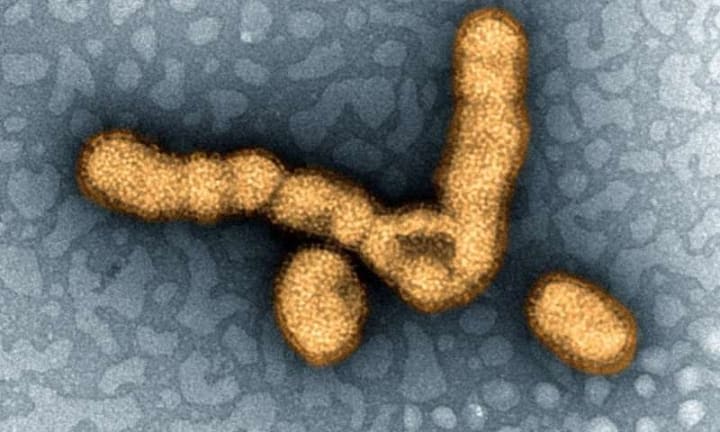 Because it is a new virus, humans may have little or no immunity to this virus. The Journal "Proceedings of the National Academy of Sciences" have suggested that a new measure should immediately be implemented to closely monitor and control this virus in Pigs, and furthermore to help monitor the swine industry employees.
The swine flu strain identified in China has some similarities with the swine flu identified in 2009 and scientists said that what they have been able to identify in the new swine flu virus is that despite the similarity with the 2009 virus this one has some new changes.
Although the swine flu of 2009 was less deadly than was initially anticipated, scientists explain that part of the reason could be that many older individuals may have immunity to it considering its similarity to past flu viruses which circulated many years in the past.
The fact remains that new flu pandemic can occur at any time but they may still be rare events. A new pandemic happens when a new strain of the virus emerges and can spread from human to human. The fact that everyone's attention is currently focused on the Coronavirus pandemic the world must continue to be vigilant at all times.
The same message was the topic of discussion by Prof. Kin-Chow Chang of Nottingham University in the United Kingdom. Speaking to BBC he said, "Right now we are distracted with coronavirus and rightly so. But we must not lose sight of potentially dangerous new viruses."
The World Health Organization spokeswoman said, "Eurasian avian-like swine influenza virus is known to be circulating in the swine population in Asia and to be able to infect humans sporadically. Twice a year during the influenza vaccine composition meetings, all information on the viruses is reviewed and the need for new candidate vaccine viruses is discussed.
"We will carefully read the paper to understand what is new. It also highlights that we cannot let down our guard on influenza; we need to be vigilant and continue surveillance even during the COVID-19 pandemic."