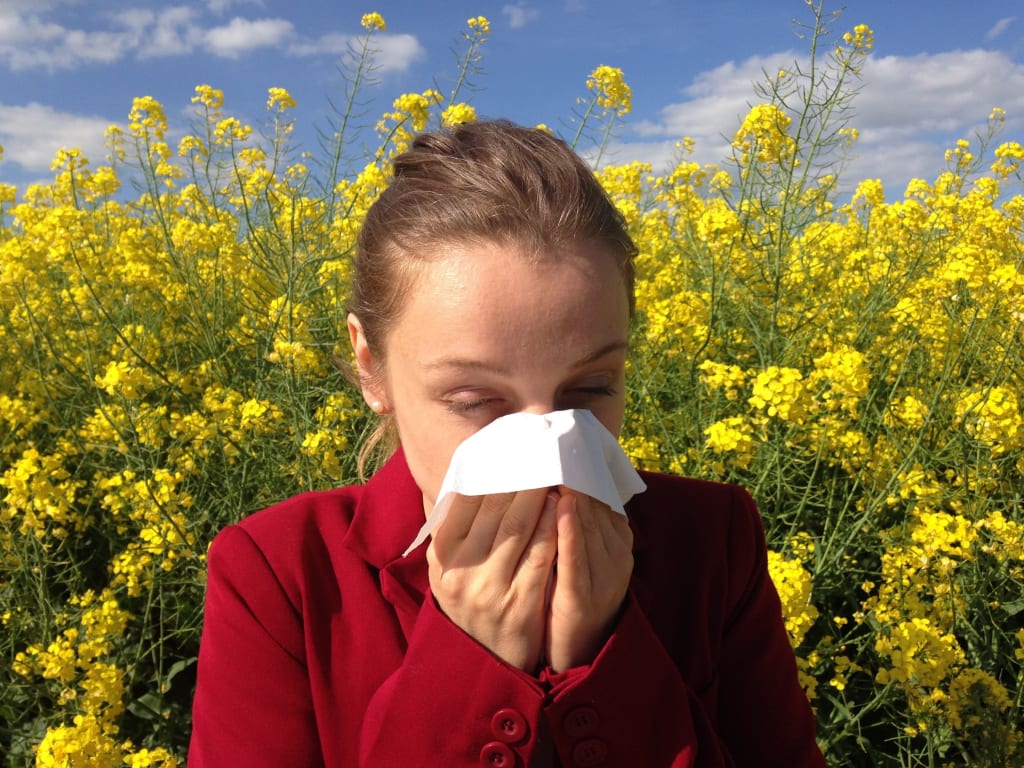 Whether spring is in the air or the leaves are changing colors in the fall, millions of people suffer from the discomforts of seasonal allergies. Some of those symptoms often include the "greatest hits" of nasal congestion, running noses, sore throats, itchy eyes and watery eyes.
While there are a number of options out there for relief, in many situations, I prefer to try to go the natural route if possible. That being the case, here are several methods I use to get some sort of relief when the allergies take hold.
Perhaps the easiest and most affordable options are the ones I use for nasal issues. The first and easiest method won't even cost you a dime and you won't have to go anywhere to purchase anything! It all comes down to hot water. When you take your morning shower, make sure it's a hot one. Put your face into the water and breathe in the steam through your nose. This helps open the nasal passages and contributes to relief of your symptoms. You can even do this throughout the day by heating some water in the microwave or on the stove and breathing it in from a coffee cup.
The next few methods are the ones I use to tackle the issue of sore throats. For me, this can be one of the most uncomfortable parts of any allergy season and thus one I want to get a handle on as quickly as possible. One thing you can do is to take a cold bottle from your refrigerator and hold it directly against your throat. Alternatively, you can drink something cold slowly just sipping and letting it sit in your throat for a while before swallowing. The cold helps to numb your throat and soothe the pain. Just don't drink anything highly acidic or caffeinated because that will defeat the purpose.
You can also use heat for a sore throat. While the cold will numb it, heat relaxes it. That's the reason for products (like IcyHot) that make use of both for muscle and joint pain. You can drink naturally caffeine-free or decaf teas and even put in a little bit of honey to enhance the taste. Again, drinking slowly and letting the liquid sit for a second is key. There is also a specific tea designed for sore throats that I highly recommend. A friend who was the lead singer in a metal band (and did her share of scream-o vocals) used it after shows and practices. It is called Throat Coat and made by a company called Traditional Medicinals. And for those of you who are fans of organic products, this will fit right into your diet. Any of the heated drinks can also be used for their steam to help the symptoms discussed earlier.
Last but not least, allergy pills. While you may be asking yourself why I am including these in an article about natural remedies, I can assure you that there are options that are from natural sources. The one I have been using for a while is an all-natural chewable Allercetin, Allergy and Sinus made by Source Naturals. This should help with the above symptoms as well as itchy and watery eyes. It's unlikely to conflict with any other medications but does contain ingredients that could be problematic for those with certain food allergies so check the label before buying. One of the best things is that it basically doesn't expire. So, if you have some left over from last year, you can use it again.