Learning to fly
The transformation of finally getting on my bike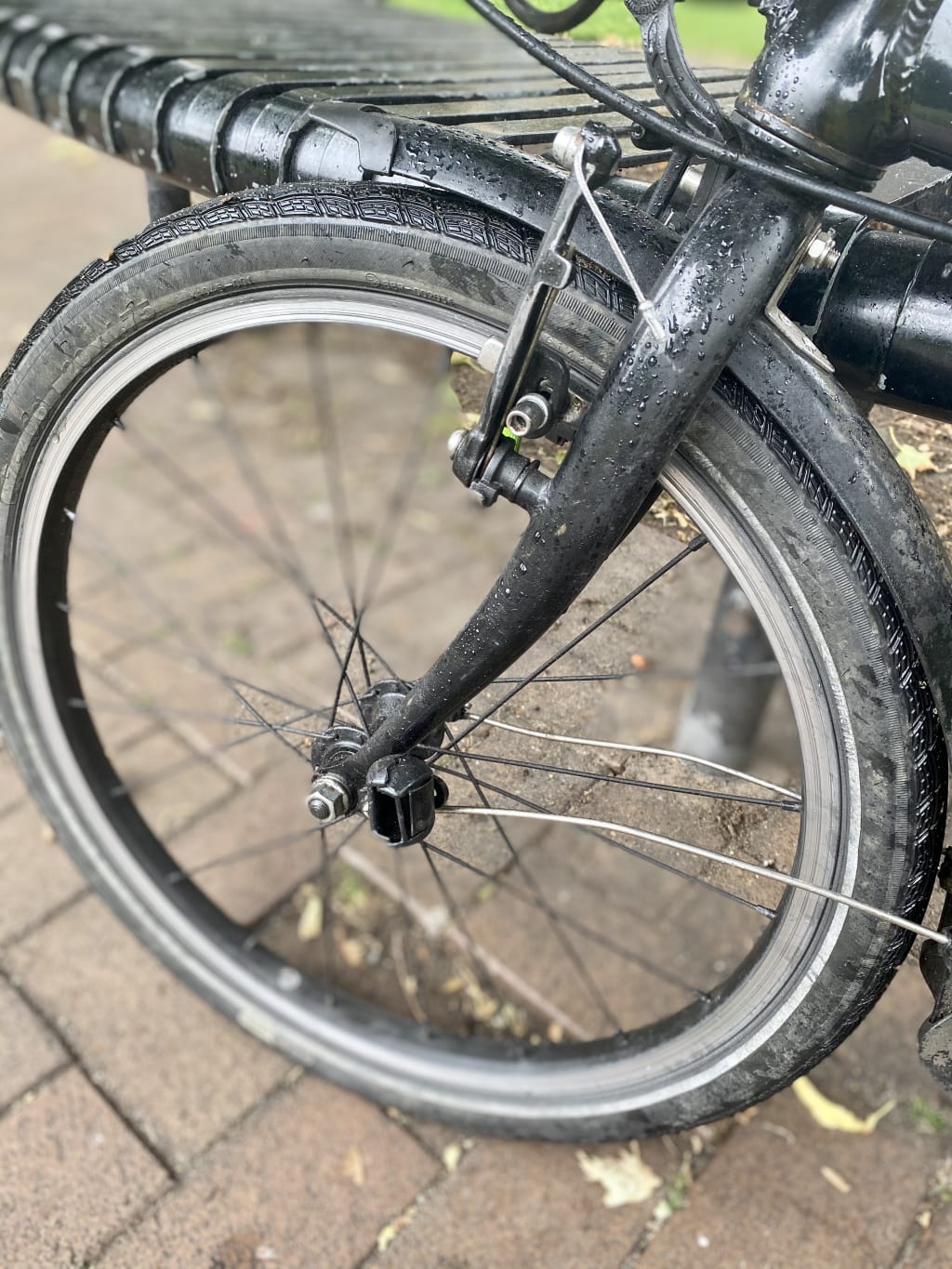 Heading towards Tower Bridge today in the rain, the light changed to amber just as I was reaching the approach to the span. I pulled my bike out in front of the traffic, waiting while a bus, a truck, passed in front of me on the Highway. I used to work near here – years ago now – so this neighbourhood always has a resonance for me, an echo of another life; but this morning I was thinking not about those vanished years but about the time, only four months ago, when waiting for the light here, being anywhere near here, made my heart pound with fear, with the certainty that I was bound to be knocked off my bike and flattened by a ton or two of moving metal. Four months ago I wasn't a cyclist. Today, I am.
The light changes. Red and amber, green. My feet on the pedals, pushing down and pulling away, the gradient of the bridge resisting me as I rise against it. Four months ago I was too scared to appreciate the beauty and wonder of this spot, this extraordinary palimpsest of London's great history. The eccentric delight of the bridge itself with its ornate towers; 125 years old last year, at the time it was built it was the grandest bascule bridge in the world. ("Bascule"? It comes from the French for "seesaw"; in a child's picture you'd say it was a drawbridge.) It's delightful to cycle across, the Thames beneath, and just to the west the Tower of London, founded nearly a thousand years ago when the Normans conquered England. I'm moving through the present and right through the past, heading towards the future. A small Sunday morning miracle.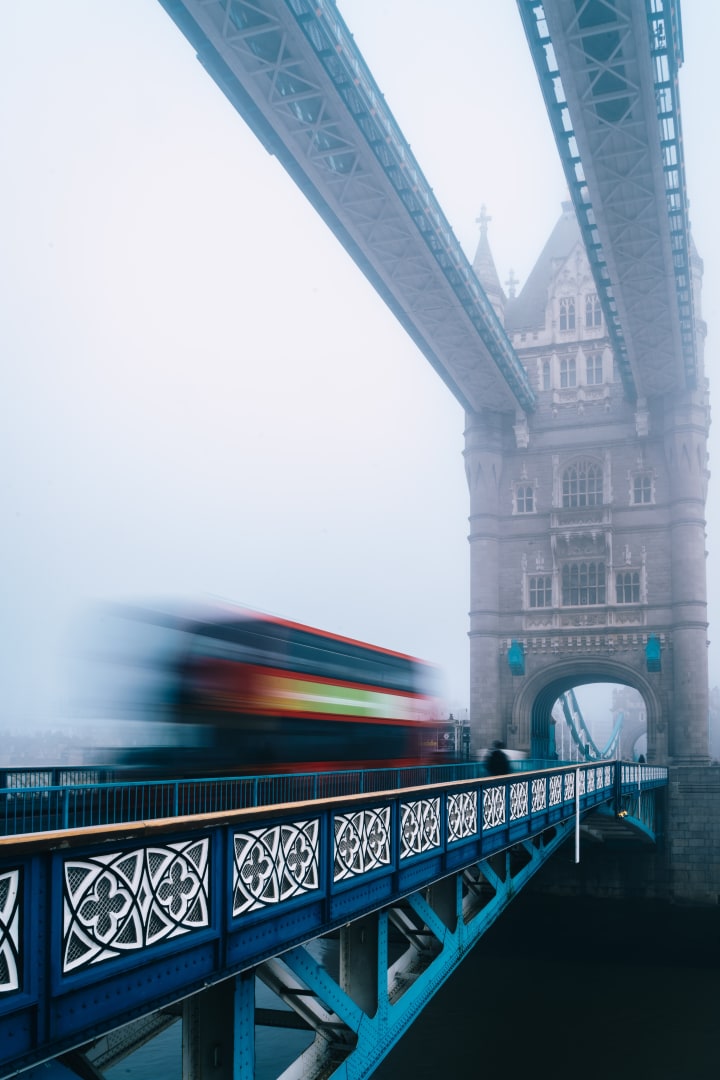 My partner's always been a cyclist, heading off to work every day in his helmet, battered panniers attached to his heavy old bike, a sturdy workhorse handily unattractive to thieves. I was never a cyclist. I was afraid. It was that simple. But really, I'd never tried. I was afraid to try. I was a runner, a gym-goer, a swimmer: it wasn't that I didn't like exercise, though in truth I had to learn to love that too, having found gym classes at school and summer camp traumatic rather than energising.
But then came Covid-19. No gym, no swimming. Sure, I could do jumping jacks in the yard (how lucky we are to have a yard!), but I missed the freedom of swimming particularly, my favourite pool an outdoor lido not too far from our house. Swimming, I always felt free, cutting cleanly through the water, the rhythm of my breath releasing my imagination. I longed for the feeling of water against my skin but I knew I wouldn't be swimming any time soon.
So my partner started to take me cycling. Really, this piece should be a tribute to him as much as to the pleasure I've found on my bike, because I can't say I was the most appealing student when we took our first forays out on two wheels. You don't conquer fear in an instant. There were times when I'd look at the road ahead and say – I can't – I'll have to walk home – and he would wait with me on the pavement while my breath slowed and I found the nerve to get back in the saddle. For one month, for two months, for three months, as we headed out most mornings for another little tour, he was patient, kind, thoughtful. I've had many reasons to consider my blessings during this strange time; this gentle education was another unexpected gift.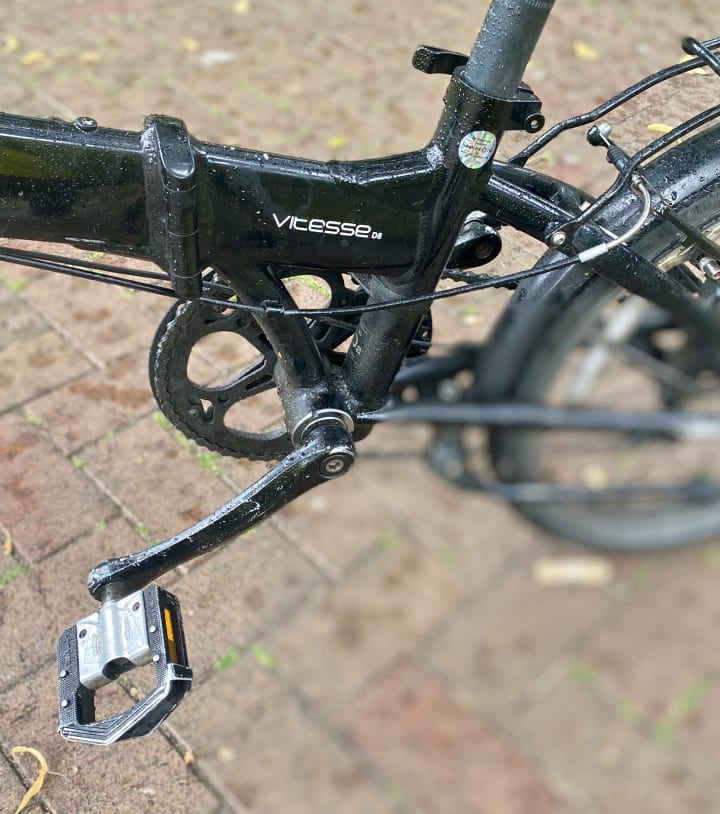 But these are the best gifts, the unexpected ones. Cycling has taught me something else too, something which I've never said aloud to myself. To be a cyclist and be safe, you have to be willing to take up space. You can't cling to the side of the road. You have to be out there, occupying your territory, as entitled to travel as the cars and trucks and buses. You have to show them you're there, not allow them to bully or harass you. Occupy your space with confidence. This is a rule that goes beyond cycling: it's a good rule for life.
A good rule for finding freedom. Here I am, crossing the bridge. I'm flying through the damp air, my heart not pounding with fear but with the pleasure of exercise, the breath in my mouth, my nose, my lungs, moving under my own steam through this extraordinary city. Rising up and coming down, through the arches, under the towers, down onto the river's south bank and curving left towards Rotherhithe, the old docks, the eastern heart of London's industrial past. Inhale, exhale, legs, lungs, heart. A new life, a gift, a wonder. Even in these strange and solemn times.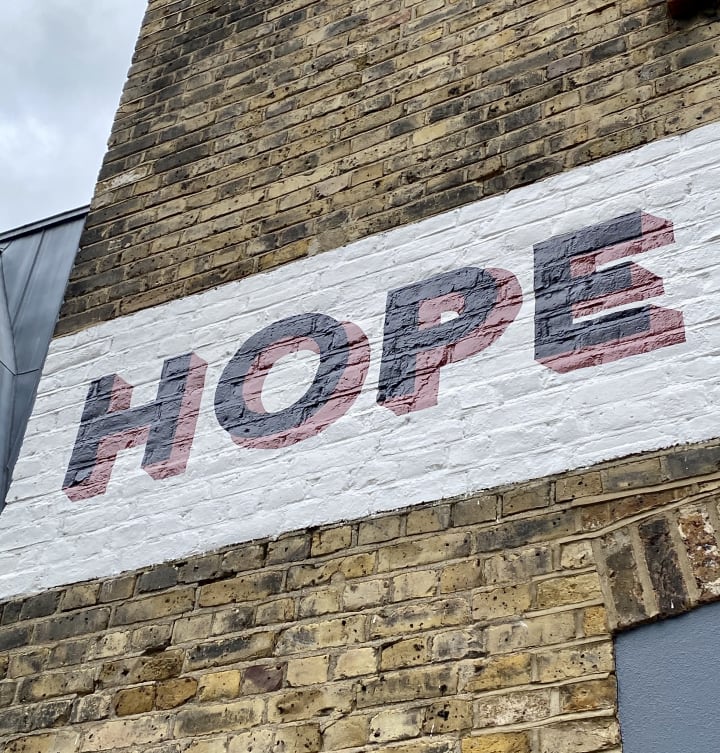 About the Creator
Lead Editorial Innovator, Vocal. Author, critic, friend, parent, cook. New book: Chief Engineer: Washington Roebling, The Man Who Built the Brooklyn Bridge. Twitter: @EricaWgnr, Insta: @ericawgnr
Reader insights
Be the first to share your insights about this piece.
Add your insights