Daring to Dance
How discovering the 5Rhythms freed my body — and my mind and spirit, too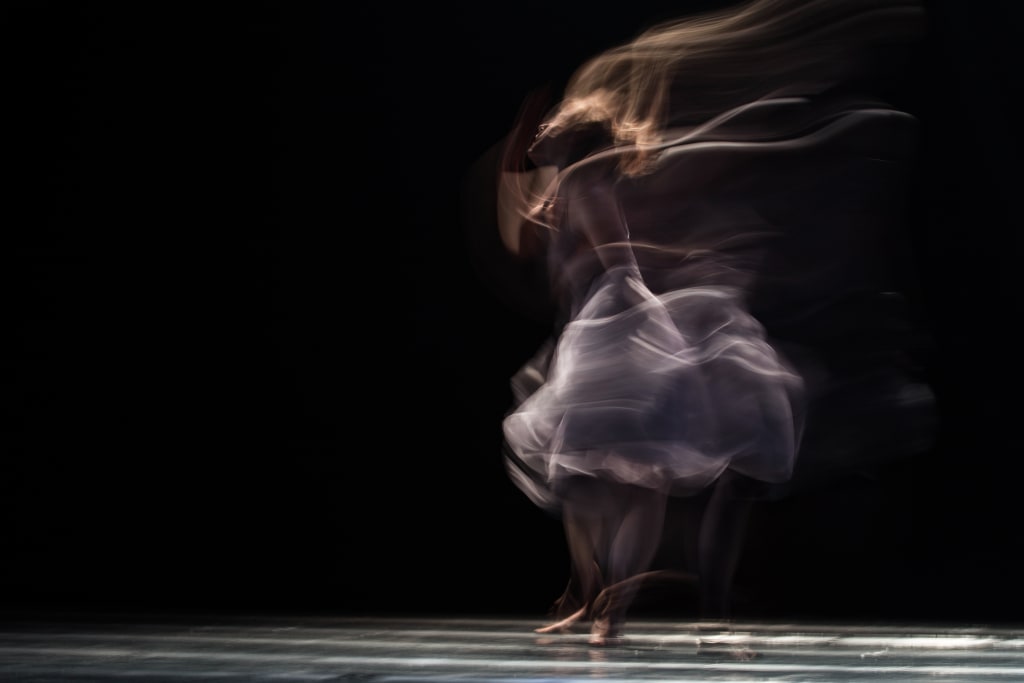 Paulina says: give yourself plenty of permission.
Paulina says: allow yourself.
Paulina says: give yourself time to arrive.
When I first started coming to Paulina's class—held in the former nave of a church in London, light pouring down from high windows, a bare wood floor—those statements used to trouble me. Where were the objects of those sentences? If you were going to give yourself permission, you should give yourself permission to do something, shouldn't you? Give yourself permission to: have a cupcake. Give yourself permission to: take the day off. If you were going to allow yourself, surely that meant allowing yourself to do something. Allow yourself to: relax, just this once. Allow yourself to: answer the question honestly. And if you were going to give yourself time to arrive, well: arrive where? Arrive when? Give yourself time—how much time, exactly?
But then I began to dance, and I began too to understand why she had left those invitations so open and so free.
I've been going to Paulina's 5Rhythms class for about six months, now; I never would have believed that two and a half hours on a Saturday afternoon could affect me so powerfully. 5Rhythms is a dynamic movement practice developed by the late Gabrielle Roth, an American dancer who believed that movement itself was a kind of prayer, who believed in the body's wisdom, and who over the course of 30 years developed the 5Rhythms: "a practice of being in your body — that ignites creativity, connection, and community."
I was sceptical. Of course I was. I'd been to dance classes as a kid; I'd hated them, I'd suffered. I grew up in New York City. When I was about 12, my mom put me on the bus and sent me to the Martha Graham school where I felt, to put it plainly, clumsy, awkward, fat. We'd learn routines, or at least, I'd try to learn them and fail, or so it seemed to me; we then had to cross the floor, dancing these routines, our leotard-clad bodies reflected in mirror after mirror. When my turn came to display myself I felt only hopeless panic, blinding fear, my thighs in my tights rubbing together as I shuffled from one end of the room to the other, only praying that it would all end soon. It was, I have to say, a pretty scarring experience. I don't blame my mom; I don't blame Martha. What's the point in blame, after all?
What did I learn in those classes? I learned that I couldn't dance. Other people were graceful and fluid; I was lumpen and ponderous. Ugh. As I got older I found grace in other ways of moving: in swimming, in fencing. But dancing? Never.
F., my husband, was the first to discover the 5Rhythms. Now I can't speak for him, not really, but I think he'd say he wasn't a natural dancer either. But he'd taken up meditation and mindfulness, and these led him to Gabrielle Roth. He was ecstatic when he came home from his class on Saturday. Eventually I asked if I could come along. I didn't want to intrude on something he'd discovered for himself—and he, for his part, was pretty convinced I wouldn't enjoy it. I hated dancing, remember?
But off I went, one winter day, and pretty much immediately discovered I could dance.
The 5Rhythms is based on the idea of a wave. Each "wave" moves through—you guessed it—five rhythms: flowing, staccato, chaos, lyrical, stillness. What each of those words means is up to the individual dancer; the music in Paulina's class affects how we move, certainly, and reflects those rhythms: but how each dancer is affected, how each dancer chooses to listen and react is completely free and completely personal. What does it mean for me to flow? What does my own chaos look like, feel like? To dance in this way is to go on a journey of self-discovery that is also communal. We come to know each other on the dance floor by giving each other space to express who we really are. No mirrors. No judgment. Only movement, and the truth and prayer of movement.
It's hard to put into words what I feel when I dance the 5Rhythms. I'm a writer, and so words are my business, but I also recognize that there is truth beyond the word, truth that takes another form. Slowly, as I continue my dance, I come to understand why Paulina's invitation is so extraordinary. I discover what it is to give myself permission. I discover what it is to allow myself. I begin to see how can I arrive in myself, be in myself, be in my truth—and in my dance.
self care
About the author
Lead Editorial Innovator, Vocal. Author, critic, friend, parent, cook. New book: Chief Engineer: Washington Roebling, The Man Who Built the Brooklyn Bridge. Twitter: @EricaWgnr, Insta: @ericawgnr
Reader insights
Be the first to share your insights about this piece.
Add your insights