How To Change Your Body in Two Months
Here are four ways to look great in two months.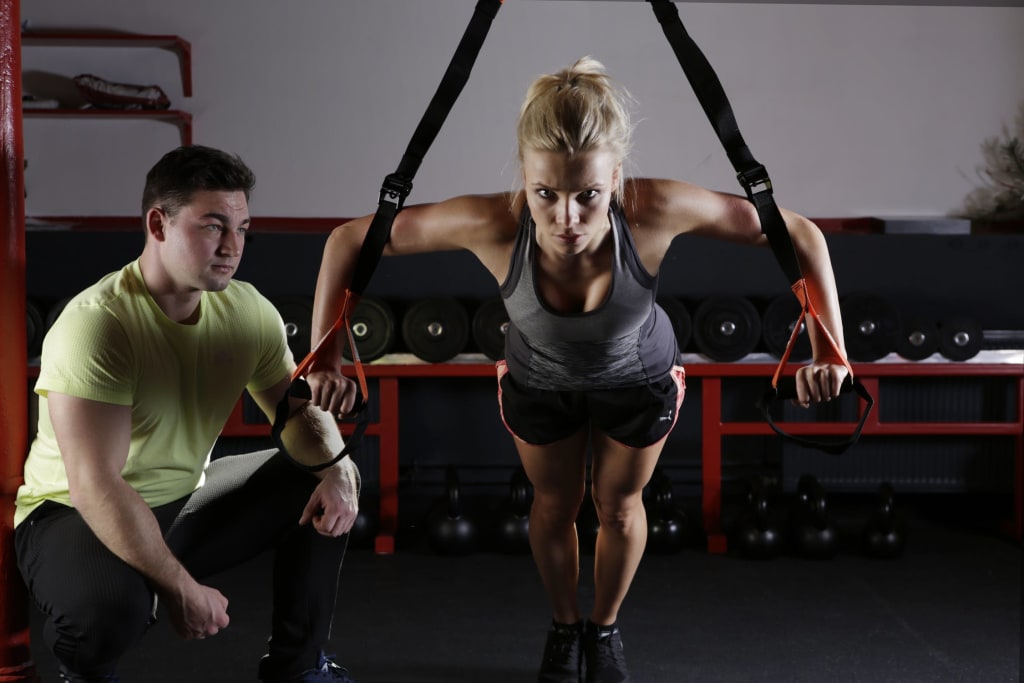 There are many reasons a person may want to change their body. If you have an upcoming wedding, you want to look your best on your special day. If you're going on a cruise and plan to spend some time on exotic beaches, you definitely want to look great in your swim gear. Or, maybe there's an upcoming high school reunion.
These are all situations in which you don't have a lot of time, but you have enough time. Any effort you put in between now and then is going to pay off, so it's time to start getting busy. Here are four ways to look great in two months.
1. Natural Energy Boost
If you've been sedentary lately, and with the pandemic a lot of people have, then you may find it difficult to feel energized and recharged with each passing day. Before you can do anything else, you've got to get out of that slump. You might need some extra help.
Try a natural supplement to provide that extra boost you need. Thrive Experience can help you feel good, as in energetic mentally and physically, as you begin your journey of physical transformation.
2. Cardio Exercise
The fastest way to burn fat is to get your blood pumping. If you enjoy the outdoors, take up walking, and make it brisk. If you have a bicycle, that can help you burn calories faster. You can also burn calories indoors by doing aerobic exercises and jogging on a mini trampoline.
Experts say you should get at least 150 minutes of cardio exercise a week. If you have a strict timeline, you might want to start at that and bump it up a few minutes each week. You may even want to start a little lower if it's been a while since you've been active. Start easy so you don't burn out fast.
3. Less Fat
You may not want to hear this, but you knew it was coming. You're going to have to cut some of the fat out of your diet. Counting calories is never fun and few people are able to stick with it. But if you know that during these two months there are some things that are strictly off limits, you might do a little better.
To reduce fat, eat more fruits and vegetables, and cut back on the red meat. Leaner meats that are good for you are fish and chicken. Avoid all friend foods, and drink fat-free milk. Obviously, stay out of the cookie jar, as well as way from any other sugary treats.
Drink a glass of water before each meal to help you feel fuller. Also, eat slower so your stomach has more time to tell you when it's full.
4. Toned Body
Your cardio exercises are going to burn fat and help you trim down, but they won't necessarily tone your body. For that, you're going to have to pick up another exercise routine aimed at strengthening your core.
For a flat tummy, which you definitely want, you're going to need to incorporate some crunches. Tone your arms with weights, and tone your legs with squats and leg lifts. There are numerous exercises that can help you get toned. Have a goal to work on your core at least three times a week at 15 minute intervals.
5. A Partner
You're going to have to have strong will power and determination to make it through a strict two-month regimen. Do you think you have what it takes? If you worry about falling off the wagon, get a close friend or relative to commit with you. Everyone wants to get in better shape. Having a partner can help hold you accountable.
If you stick with these tips, in two months you're going to see a noticeable difference. You'll also feel better than you have in years. Not only are you making yourself look great for whatever event is coming up, but hopefully you are developing a routine you can stick with for life.