How Spring Cleaning Can Help Your Mental Health
Decluttering your house and your mind.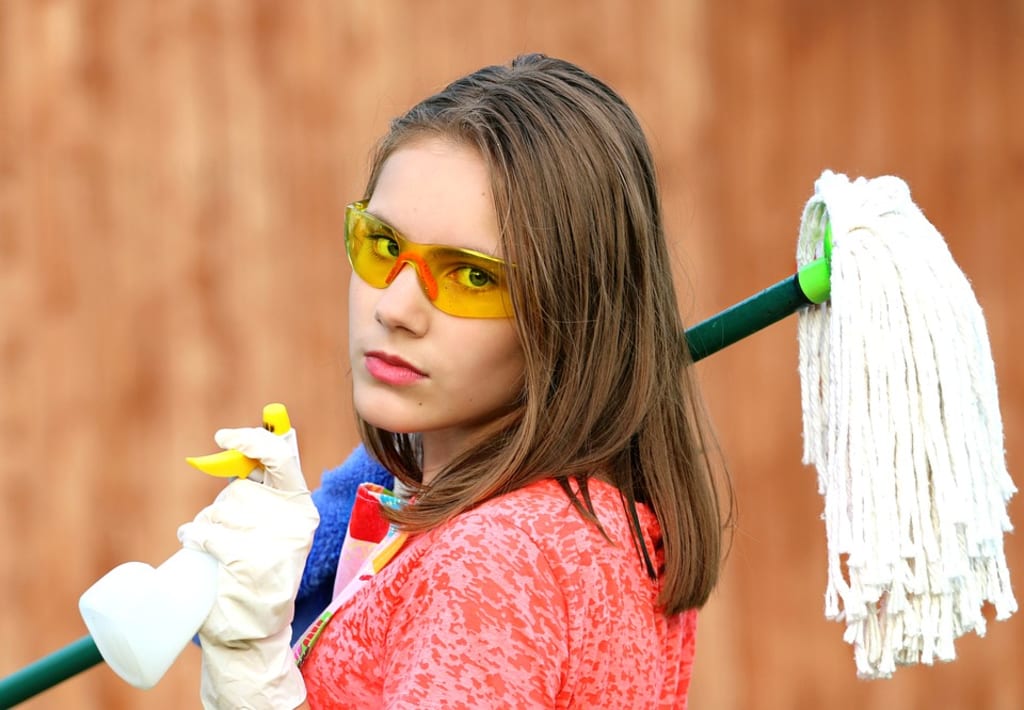 Spring cleaning is so much more than just sweeping out your house. Spring is the season to try new things and declare new trends for the new year. However, more important that that, spring cleaning can help improve your mental health and regulate your life.
Sonya Britt, a professor of financial planning at Kansas State says; "Clutter tends to induce stress...Individuals under stress are less able to make rational long-term decisions."
By cleaning out your drawers, closets, and room, you and your family can live more stress-free in a less cluttered environment. After all, it's a physiological fact that people turn more stressful when surrounded with excess clutter, compared to those in a clutter free living space.
Still not believing in the spring cleaning hype? Here are more reasons cleaning can help your mental health and positively mediate your life.
Deductions Galore
Giving to charity not only makes you feel better but can also help lower your taxes. To mark your donations on your taxes, you have to first make sure they are organizations that qualify to deduct. Next, fill out a 1040 form and write down your deductions on the part that says Schedule A.
You should also keep track of your donations by either writing them down on a spreadsheet or collecting the receipts. Hopefully, you can feel a lot better about donating knowing that in a sense you'll be getting back that money when you do your taxes. This, in turn, will help improve your mental stress about financial responsibility.
Sell Your Old Junk
When spring cleaning your home, you'll inevitably come across belongings that you no longer use or need. This can turn into a quick buck or two at your own yard sale or online with eBay or Craigslist. Although this won't get you rich, it may be enough to subscribe to Netflix for some late-night binging. Plus, if you use a storage unit, if you manage to sell your belongings from the unit you can give up the unit and save hundreds of dollars a year. With these new funds, you can relieve yourself of some financial responsibility which can help boost your mental health. Of course, this will lead to less stress but be careful of what you sell. Cherished memories aren't worth a quick dollar online.
Greater Efficiency In Your Home
When you get rid of unnecessary things, you have more room to organize the important things you have left. This newfound organization can help your home to become more efficient when handling important tasks. Taxes, for example, are much easier to complete when your documents are organized and cleaned out. Trashing things that you no longer use can make certain tasks a lot easier.
Simpler Transitions
Being organized is especially important for those who are about to head out on a new chapter of their lives. This may be marriage, retirement, or any other significant life change. You may begin to feel that your possessions do not belong in the new stage of your life. Or you may become burdened by your belongings. By downsizing, you can feel free to embark on any new stage in your life.