Here's The Real Reason Cosmetic Dentistry Is a Great Investment
A Smile for Any Style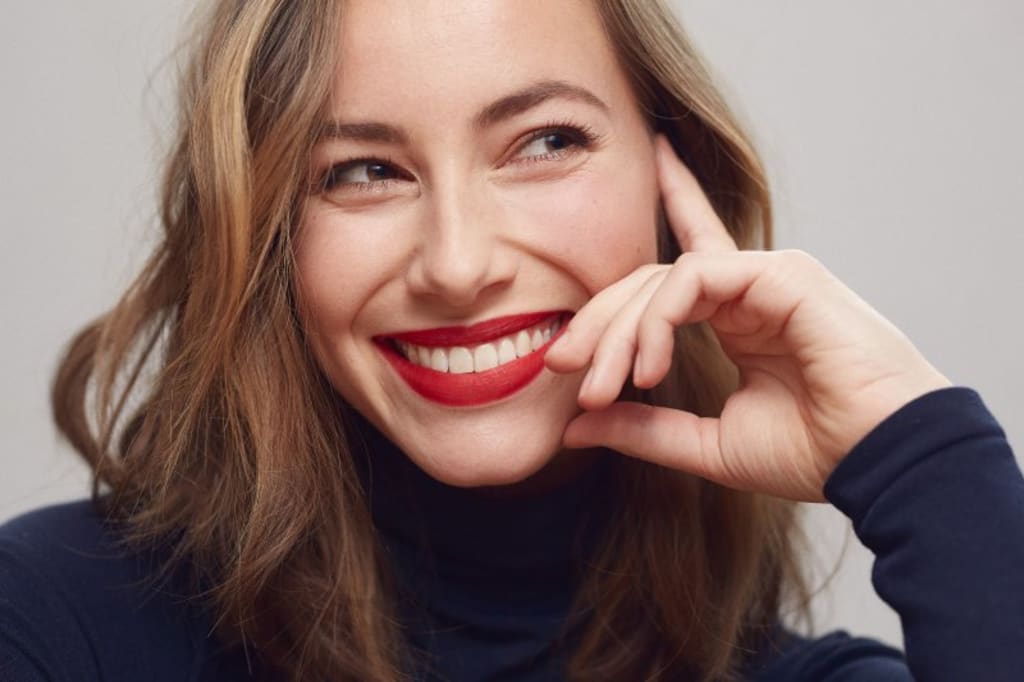 Did you ever think that low-rise jeans would be trendy again? Or that razor-thin sunglasses would make a comeback? Or that bell-bottom pants would be sought-after fashion? Styles come and go, always changing and evolving. Of course, there is one thing that never goes out of style: a beautiful smile. That's the real reason cosmetic dentistry is a great investment. To learn more about the benefits of investing in your smile, read on!
3 Priceless Benefits of Cosmetic Dentistry
When patients hear "cosmetic dentistry," their minds often immediately go to the aesthetic benefits. While those are certainly noteworthy, there is so much more to investing in your smile. A few noteworthy advantages include:
• Improved dental function – Addressing misshapen teeth or an uneven bite won't just benefit your appearance; it will improve your dental function. With uneven, strong, and healthy teeth, you'll be able to chew all of your favorite foods with ease while also preventing serious oral health concerns, like TMD.
• Better oral health – Worn-down, misaligned, and cracked teeth can leave you more vulnerable to cavities. Correcting concerns like these with cosmetic dentistry can better your oral health. Not to mention that transforming your smile will give you a grin you're proud to care for, making it easier to commit to a solid brushing and flossing routine.
• Increased professional success – Did you know that cosmetic dentistry can have a positive impact on your career? One study found that patients who underwent teeth whitening before their interview were more likely to get an offer (and at a higher salary too!). Plus, treatments with your cosmetic dentist can give you the confidence to go after promotions, give big presentations, and more.
3 Popular Cosmetic Dental Treatments
While each patient's smile goals are unique, they typically are centered around brightening, straightening, or reshaping their teeth. The three most common treatments for correcting dental imperfections are:
• Veneers – Veneers are one of the most sought-after cosmetic dental treatments because they can address a wide range of flaws – from slight misalignment to permanent discoloration – simultaneously. If that wasn't enough of a benefit, they can also last for well over a decade with proper care and can be placed in as little as two appointments!
• Dental bonding – Like veneers, dental bonding can also correct minor chips and discoloration. While the results don't last anywhere near as long, the upfront investment is significantly less. Therefore, it's worth talking to your dental team about this smile-enhancing solution as well!
• Teeth whitening – Have your teeth begun to look discolored or yellow over time? A professional teeth whitening treatment can blast away pigmented stains, revealing the bright, white teeth you've been missing. Plus, since the treatments are completely customized, we can minimize any unpleasant side effects, like sensitivity, following your appointment.
Who Is a Good Candidate for Cosmetic Dentistry?
If you're unhappy with your smile, whether it's because your teeth are stained, misshapen, or misaligned, then you may be a candidate for cosmetic dentistry. Ultimately, the decision will be made by you and your dental team during your initial consultation. At this appointment, your dentist will conduct a thorough dental exam to ensure that no oral health problems, like cavities, are present. Don't worry – even if there is, the appropriate restorative treatment can be administered beforehand to make you a candidate. From there, you'll share all of the details of your smile goals and your dental team will review your options. The final step is to solidify your treatment plan, review your financial options, and set up the necessary appointments. Before you know it, you'll be on your way to a beautiful smile that will never go out of style!