'Herbal Medicine and Vascular Health: Back to the Future'
The second volume of 'Herbal Medicine' book series published by Bentham Science continues the theme of studies on herbal remedies for cardiovascular disease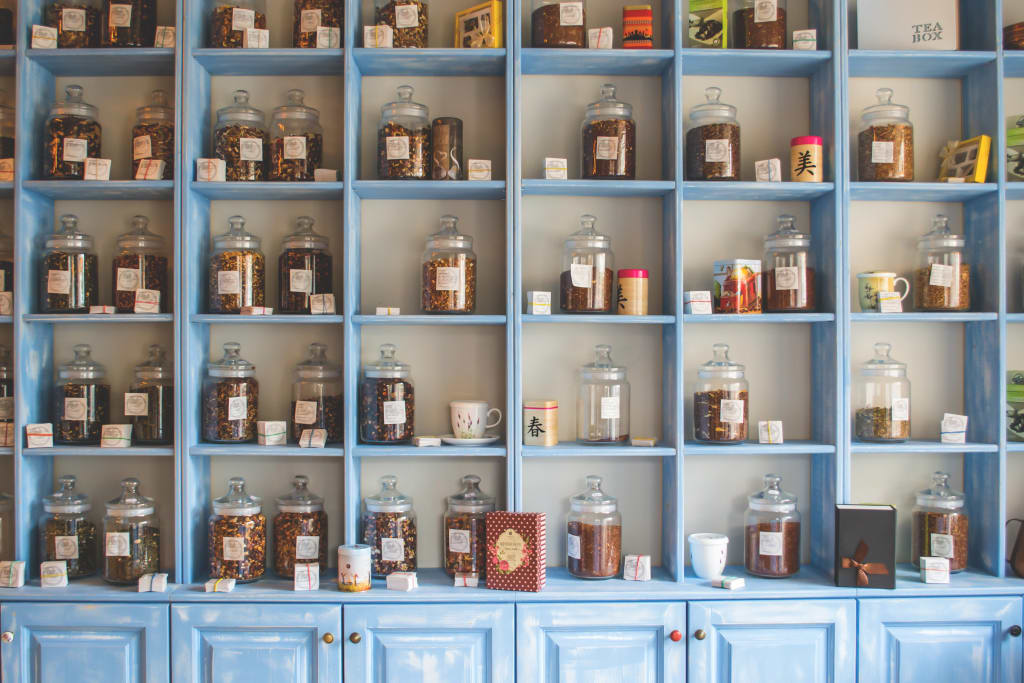 Photo by freestocks.org from Pexels
Bentham Science is excited to announce the second volume of Herbal Medicine. This book series explores herbal remedies and medicines that can help address the causes and symptoms of vascular diseases.
The vascular system, also called the circulatory system, is one of the most important systems in the human body. It is made up of the vessels that carry blood and lymphatic fluids through the body. The arteries and veins carry blood, and the lymph vessels carry lymphatic fluid throughout the body. Both lymphatic fluid and blood are incredibly important to the human body and its functions.
This new book series published by Bentham Science looks specifically at the blood vessels in the vascular system. There are about 100,000 miles of blood vessels in an adult human body—enough to circle the earth four times! With such a large and complex system, there are many points where small issues and problems can arise. And because this system is so vital to the human body, any problem along this vascular system can cause severe diseases, including (but not limited to):
Stroke
Peripheral artery disease (PAD)
Abdominal aortic aneurysm (AAA)
Carotid artery disease (CAD)
Arteriovenous malformation (AVM)
Critical limb ischemia (CLI)
Pulmonary embolism (blood clots)
Deep vein thrombosis (DVT)
Chronic venous insufficiency (CVI)
Varicose veins
Even with all the medical advances over the last few decades, science still does not fully understand vascular disease. There are many complex factors that work together to cause the many varied forms of vascular disease. But one thing science knows for sure is that once it occurs, we are unable to reverse it completely using only modern medical technology.
In Herbal Medicine: Back to the Future: Volume 2, Vascular Health, a team of 15 professors, doctors, and healthcare specialists in the medical and healthcare field present a completely new and comprehensive explanation of herbs and their role in preventing and healing properties towards vascular diseases. They look at many different traditional sources of knowledge from cultures across the globe.
The book series, now in its second volume, is edited by Ferid Murad (Nobel Laureate), Atta-ur Rahman (FRS) and Ka Bian. The book covers both single herbs, and herbs used in combinations, with up-to-date information on the recent research of effective elements and purified extracts of the herbs. Herbal Medicine: Back to the Future: Volume 2, Vascular Health provides a working model of how to best apply different regions' therapeutic plant life for optimal patient outcomes. The book offers a practical guide to the vascular healing properties of herbs, with excellent remedies for blood vessel ailments. It is an essential reference for every herbalist's library.
About the Authors
Ferid Murad (Nobel Laureate)
Ferid Murad is the winner of the 1998 Nobel Prize in Physiology or Medicine for his work on the role of nitrous oxide released by drugs such as nitroglycerin in smooth muscles. He received his MD and pharmacology Ph.D. degrees from Case Western Reserve University in 1965. He has 131 international publications in the field of physiology, medicine, and pharmacology. He was awarded the Ciba Award Recipient in 1988 and Albert Lasker Basic Medical Research Award in 1996. Currently he is the Senior Research Advisor at the Palo Alto Veterans Hospital, California, USA.
Atta-ur-Rahman, FRS
Atta-ur-Rahman, Ph.D. in organic chemistry from Cambridge University (1968), has 1142 international publications in several fields of organic chemistry including 775 research publications, 43 international patents, 70 chapters in books and 253 books published largely by major U.S. and European presses. He is the Editor-in-Chief of eight European Chemistry journals. He is Editor of the world's leading encyclopedic series of volumes on natural products "Studies in Natural Product Chemistry" 60 volumes of which have been published under his Editorship by Elsevier during the last two decades. He is currently professor emeritus at ICCBS and HEJ Research Institute of chemistry at the University of Karachi.
Ka Bian
Dr. Ka Bian is a professor at the George Washington Cancer Centre. Dr. Bian's research has been focused on NO / cGMP signaling. Through the research on human adult and/or embryonic and cancer stem cells, Dr. Bian has proposed that NO/ cGMP signaling exerts its pathologic effects with two major mechanisms: Up-stream iNOS centered pathway is involved in the enhanced pro-inflammatory status that is key element for cellular damage and cancer micro-environment formation. Down-stream sGC / cGMP mediated pathway is responsible for proliferation, differentiation and self-renewal of stem/cancer cells. Dr. Bian has been involved in the research of Traditional Chinese and Japanese medicine with extended knowledge of herb extraction, purification, pharmacology and clinical trial design. He is expanding the herb research into the area of new therapy development for cancer metastasis and cardiovascular disease.
For further details on the book series, please visit this website.
For more information about Bentham Science Publishers, please visit their website.
You can also connect with Bentham Science on Facebook, Twitter, and LinkedIn.
About the Creator
Bentham Science Publishers is a publishing company of scientific, technical, and medical literature based in Sharjah in the United Arab Emirates. Bentham Science publishes over 100 print & online scholarly journals and ebooks.
Reader insights
Be the first to share your insights about this piece.
Add your insights