Easy Everyday Home Workout
For the whole family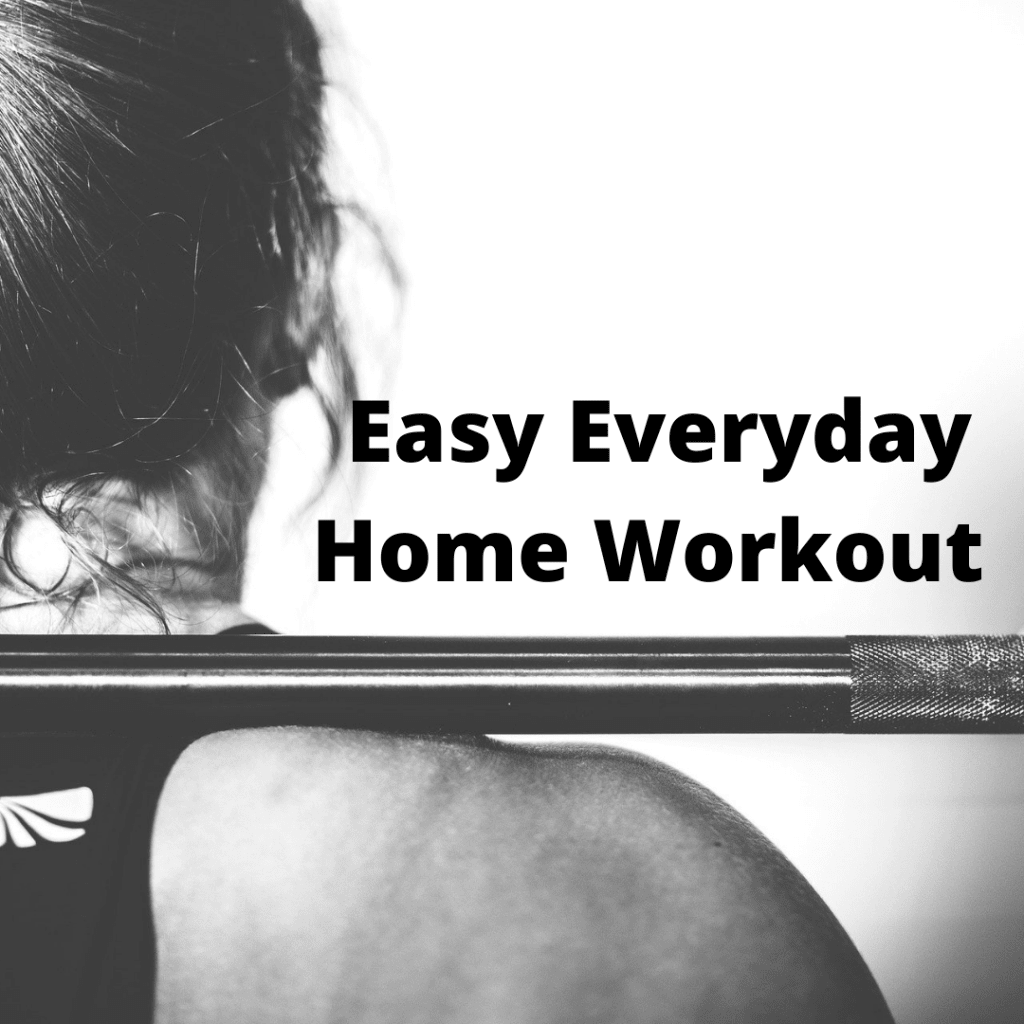 Credit: Ichigo121212 on Pixabay
It's winter and many of us are spending more time indoors this year than we would normally. Staying motivated to do anything in such circumstances can be hard, even more so as the nights draw in and the temperature cools to a level below what is comfortable.
However, even under these circumstances exercise is still of vital importance to our health and wellbeing. In fact it is probably more important at these time when we feel much more lazy and lethargic. Sofa surfing is easier and more enjoyable and so it takes all of our strength to get up and get moving. That's why I created an easy everyday workout that you can do from the comfort of your home. The even greater thing about it is that you can just repeat and lengthen the steps in order to increase your workout time or for it to be more compatible with your level of fitness.
What's more is that anyone and everyone can do it. Even the kids!
Your easy everyday workout
This is a great whole body workout that you can use in the morning, noon or evening. A workout that boosts good endorphins.
Staying in shape is important for any body type or shape. I am certainly no gym bunny however this mini workout really works the whole body. It is an easy workout which is great to do daily and for when you have limited time.
• 25 x Jumping Jacks (Ensure big movements with arms going all the way to top of head and back down)
• 15 x Squats (Go as far down as is comfortable and increases as you get used to them)
• 25 x Crunches (Lay flat on back, knees slightly bent. Lift upper body slightly off floor using stomach muscles)
• 10 x Calf Raises (Stand straight and lift yourself to tip toe position then back down. Repeat 10 times)
• 20 x Rounds of Side Reaches (Stand straight feet shoulder width apart. Arms straight by sides bend torso over sideways to the left reaching right arm up and over head and then back to straight. Repeat one side then the other to complete one round.)
• 10 x Rounds of Lunges (Go as far as is comfortable aiming to get knee to 90 degree angle) One round is a lunge on both sides.
• 25 x Crunches (As above)
• 15 x Squats (As above)
• 25 x Jumping Jacks (As above)
Different levels of fitness may need more of less. If you are one of those people who needs more than just the above routine then there are easy and simple ways to make this workout harder.
Make it harder: Once you have got the hang of this super easy workout you may want to make it a little more challenging. Here are two suggestions to help you with that.
- Repeat sequence between 2-5 times for a longer, harder workout. (Please slowly work up to adding repeat sessions. Listen to your body and don't over do it)
- Add Weights into the jumping jacks, squats & side reaches.
Working out from the comfort of your home isn't always the most practical of ways to stay fit and healthy. However, not moving at all is bad for you. Your body was designed to move. It needs movement to stop it getting stiff and loosing vital muscle.
A couple of final things to keep in mind when exercising. Always keep a bottle or glass of water on hand. You need to stay hydrated and replenish your body with liquid as you sweat.
Secondly, please stretch before and after your workout. Aching is one thing but aching and dealing with pulled muscles because you didn't adequately warm them up before hand is even more uncomfortable.
Finally, take a mindful note of how you feel mentally and physically when you have finished. Chances are even though you may feel tired you will feel fitter and your headspace should feel clearer and more at ease. Exercise isn't just good for the body it's great for mental health too. Which in winter can feel worse. So give yourself and all over boost and watch yourself gain more health and vitality.
-
Charlotte is a poet and writer from Kent, UK. You can find her on Instagram @charlofay and her books are available on Amazon.

Charlotte Fay
A Mummy and Wife from Kent UK. I'm a Poet, Author, Freelance Writer & Meditation Teacher. I enjoy reading and spending time with my son and family. Getting out into nature is a passion and I love France and all things French Style.
See all posts by Charlotte Fay →