Do Facials Help Keep You Looking Young?
The democratization of facials began at the turn of the century.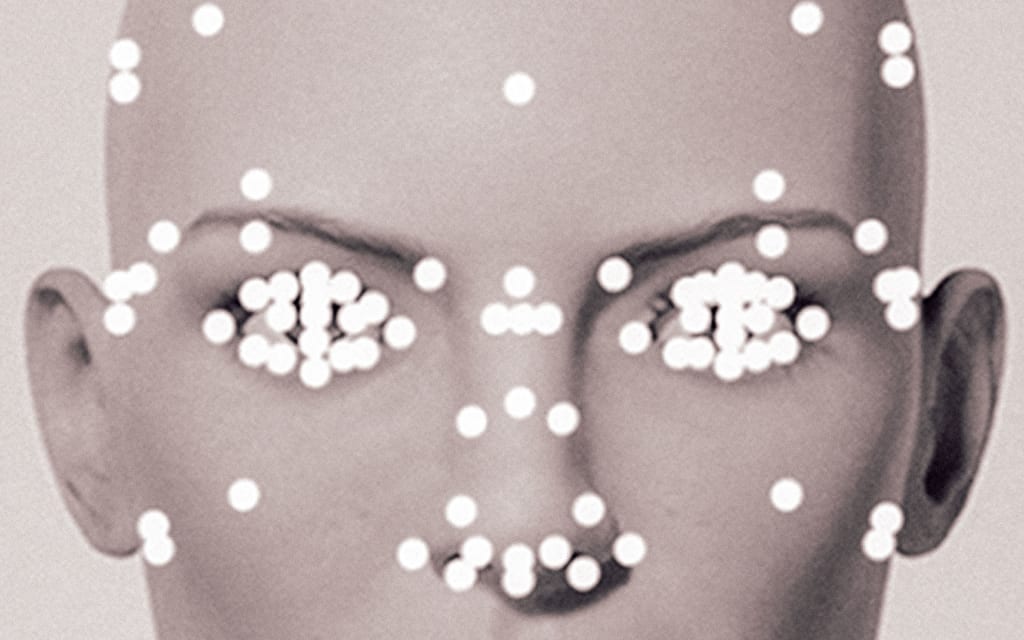 Professional facials used to be the territory of the rich and wrinkled, usually administered in pricey private salons that weren't very accessible to or interested in people on more modest time/money budgets. All for the sake of looking young. But the alternative—doing it at home with a store-bought steaming machine—just didn't produce the same results. Deep-pore cleansing was modest; mar-free blackhead removal was near impossible; relaxation and pampering were lost in the effort, as were potential rejuvenation effects.
No longer. The democratization of facials began at the turn of the century. Now everyone could focus on looking young. Springing up across the country, there were accessible Skin Centers, housed in downtown department and specialty stores and in suburban malls.
Usually owned and operated by upscale cosmetics companies, they provide men and women with a wide range of facials and other spa-like services on a regular, affordable basis. Coupled with the convenient location and hours, the pairing seems like a weekend natural—who can argue with a Saturday morning spent shopping, followed by an afternoon of beauty, all under one roof.
The impetus behind all this service, according to industry sources, was the baby-boom horde and Gen Xers eager to preserve their youthful looks. The cosmetics companies, in turn, are keen on educating customers about skin care, as well as their products, of course. Sales are significantly higher—as much as 15 percent—in stores with skin spas. And retailers, thrilled by the increase in traffic due to the treatment centers, can't seem to fit enough of them into their stores.
Facials' Anti-Aging Role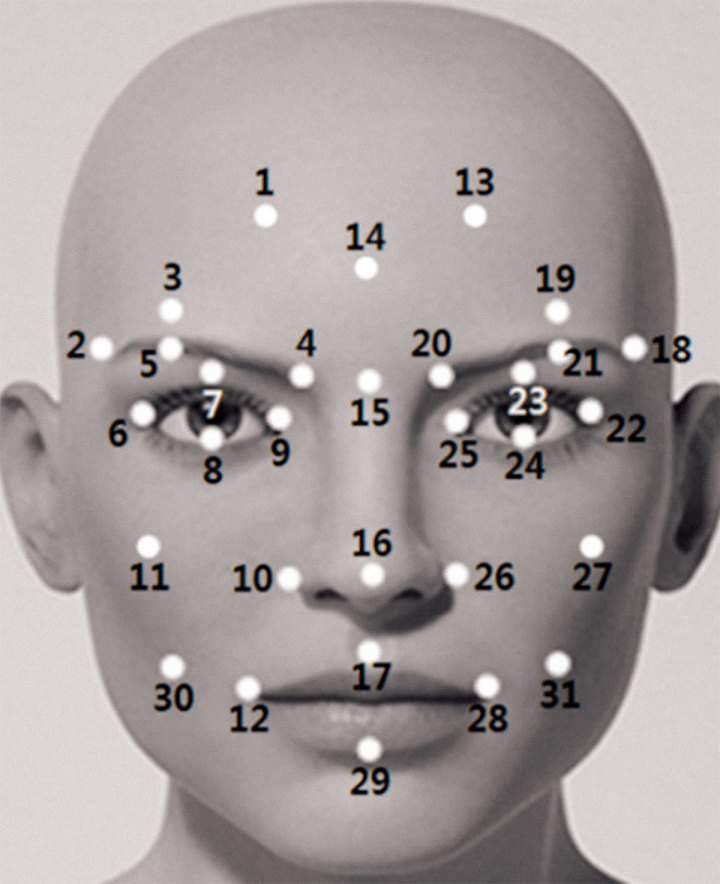 What's the real benefit of facials? According to Ronald Sherman, M.D., a New York City dermatologist, the sole medical goal is to clean out pores clogged by dirt and oil from overactive sebaceous glands. Someone who breaks out a lot may need facials once a week, a monthly facial probably will suffice for someone with a sprinkling of blackheads or whiteheads but no severe flare-ups.
Worries that the massage accompanying a facial could be aging, causing saggy, stretched-out skin, are unfounded, say experts. However, they caution, massaging can trigger the oil glands and lead to breakouts, so those people who have a tendency to break out should forego the facial massage.
As for the hope that facial massage and facials help to tone and firm aging skin, it's probably not so. What they do, besides cleansing pores, is give a temporary boost to circulation, which produces a rosy glow, plus create a relaxed, pampered feeling. That psychological benefit may be the real anti-aging treatment.
At the Local Strip Mall Spa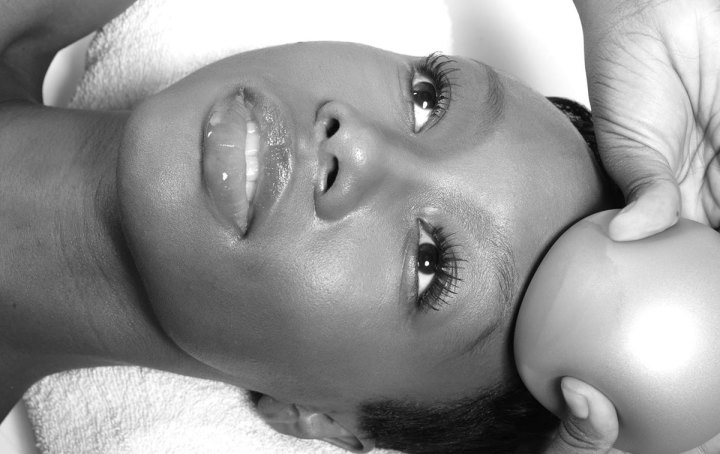 Up on the table, at my local strip mall spa, with my hands in lukewarm electric mitts, my pores being steamed open and my nerves being soothed by New Age music, I received an expert massage of my face and neck. Then the esthetician used a suction machine to remove loose blackheads—but before looking for them herself using a lighted magnifying glass. I quickly commented that I was very prone to blackheads (they are the major reason I get facials), but after removing them, and mainly from my nose.
Next, a buffing device was used to further cleanse the skin, and a host of products were applied: throat, eye and lip creams, and a deep-cleansing mask. Left alone for about ten minutes while the mask dried, I drifted off to the spa music. I still had the hand mitts, which were getting toasty.
The esthetician washed away the mask, removed the mitts and ended the session with a review of the products she used and a sales pitch. I sprung for a needed moisturizer and treated myself to a toner.
At the Estee Lauder Spa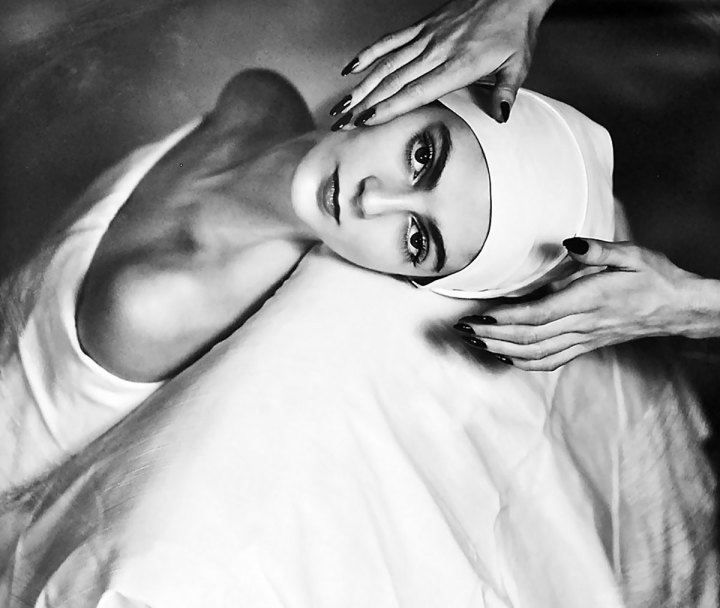 l arrived early for my appointment at the Estee Lauder Spa and was asked by the receptionist to wait in the handsome waiting area. The esthetician appeared shortly, showed me to a quiet, state-of-the art treatment room, gave me a thick terry robe and left me to change. A few minutes later she helped me onto a comfortable, deeply cushioned table. As she tucked me in with towels, my eyes rested on the ceiling, which was painted to resemble a summer sky. This was a much more auspicious beginning.
While examining my skin, she asked how it behaved and how cared for it, and observed that the pores needed a good deep cleansing and that it was dry in areas. The lengthy facial, neck, chest, shoulder and arm massage that followed left me relaxed and sleepy, and the preheated hand mitts were just the right temperature. The only thing missing was the promised music. After a thorough cleansing and steaming, she did an equally thorough job of extracting blackheads. A hydrating mask and repair gel were smoothed into my skin, and I was left to doze. After about ten minutes, she returned for the finishing steps—mask removal, skin toning and moisturizing. The process gently coaxed me to full awareness, and she helped me down from the table. She then gave me a skin profile, which also indicated what products had been used and why. There was one product that she felt I desperately needed (she had put three stars next to it), but because I could only buy it at the front desk there was no sales pressure.
aging
advice
body
fact or fiction