Day 2 - Learning the Tarot
January 15th 2023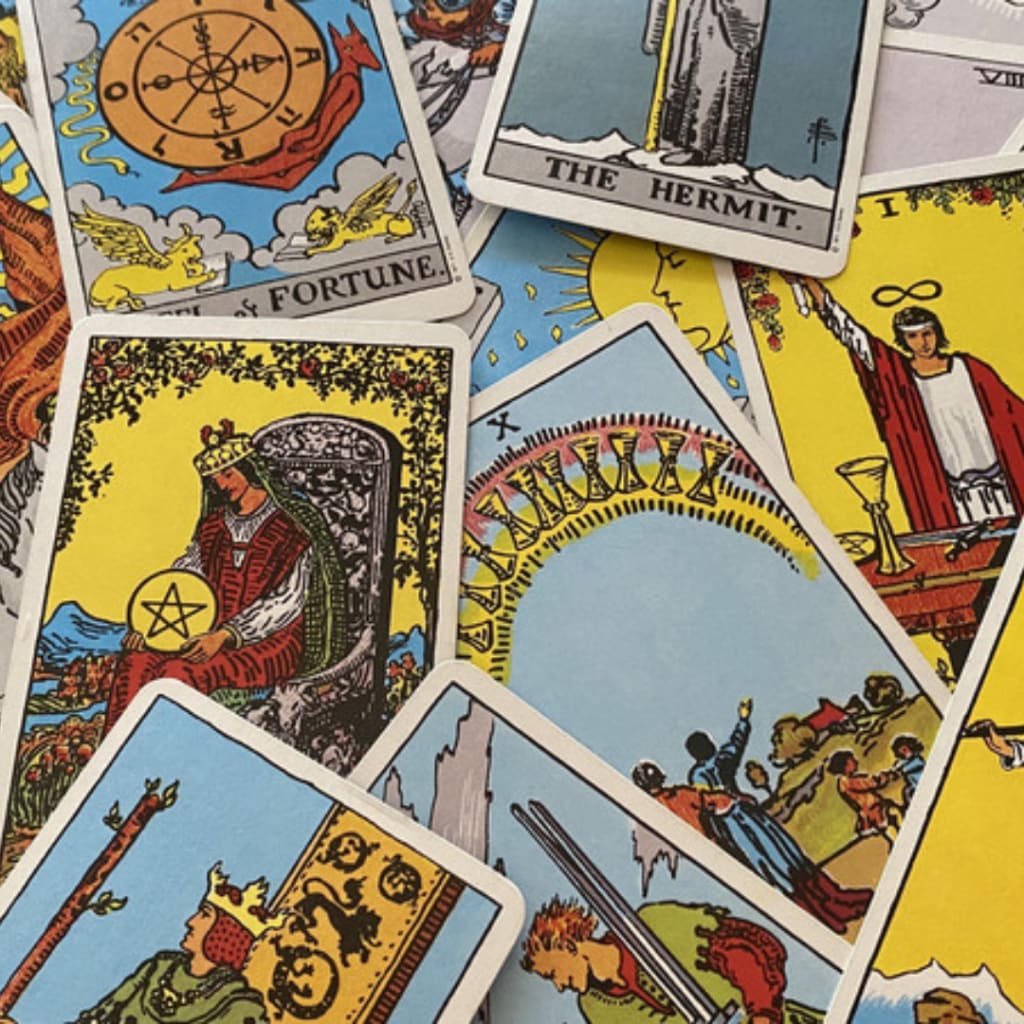 In this series, I'm learning to read the tarot by writing a daily journal and sharing my journey from the very beginning. I have been fascinated with tarot for a white a while and have always wanted to learn to read and to be more intuitive as well as understand and trust my intuition more. I do all of this with respect for what has come before me and for this who have far more knowledge than I.
The deck I use is a Rider-Waite-Smith deck.
I pulled out my cards today and began my process as I did yesterday. Since I didn't ask a question in yesterday's card pull I decided to put a question to the cards for todays' pull. As I held them in my hand, I asked the cards that todays' reading be an educational reading. A card that I could learn from. I did a bridge shuffle three times. And then a sliding cut from my left hand into my right hand until a card fell out. I did this just as I did yesterday. A single card came out of the deck. I can't really say that it fell out. It flew out of the deck and landed on my desk face up. The card…. Was the VIII of swords. The same card I was given yesterday.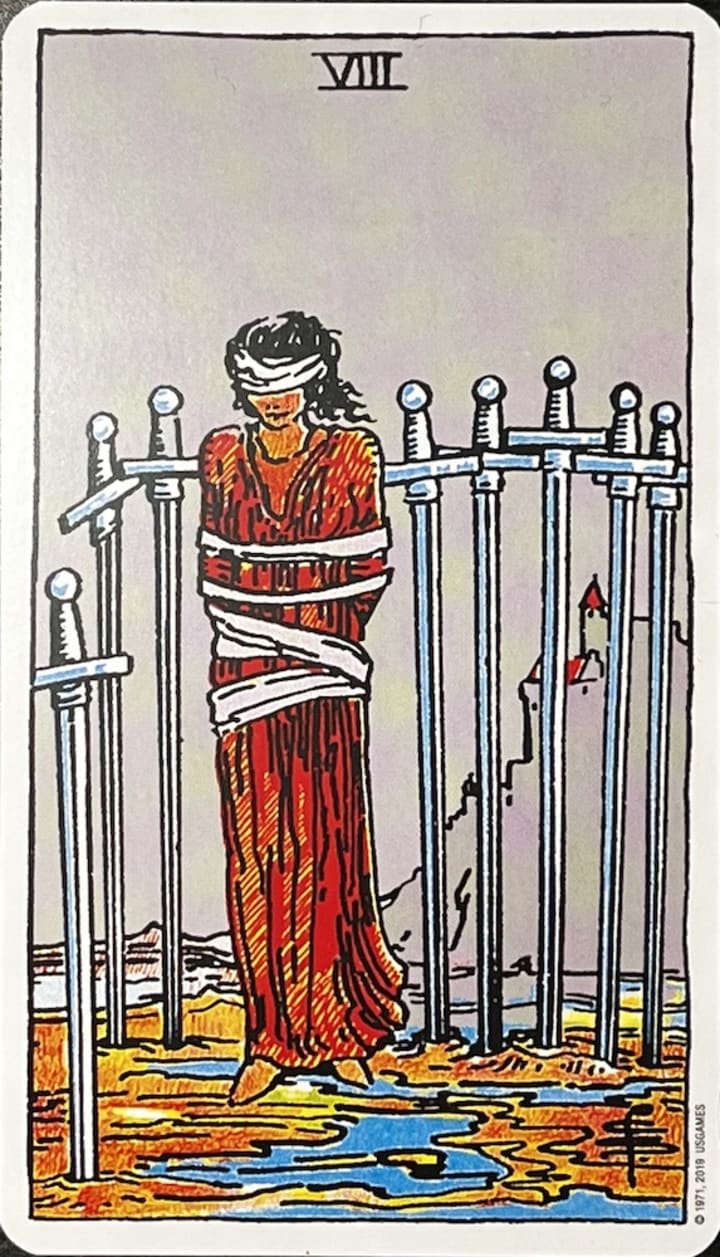 In my first card pull yesterday, I didn't ask a question because I thought by not asking the cards anything that the message they would show me wouldn't be about me. That it could be something unconnected to me or my life. After talking with my wife about it yesterday and sleeping on it last night I realize that card was a message for me. Today I see it very differently.
You can read my original interpretation of the card here… https://vocal.media/longevity/viii-of-swords
I recognize now that even when you're not reading for anyone else, the cards will show you the message they want you to see. This message is for me. It flew out with such velocity and force that there can be no mistaking it. It's for me.
My interpretation for today is that I am stuck in knowing something that may not be true. Something is preventing me from seeing my situation. That I may be trapped. The swords are a suit about intellect and perhaps I may already know what the block is about. Taking a look at the card a little deeper I see the water around the feet of the bound and blindfolded woman. The water symbolizes emotions. Could this message be about my emotions?
I decided to pull another card for clarity. I asked the cards "What is blocking or preventing me from seeing?
I pulled the top card off the deck and put it aside, flipping over the next card. The VII of cups.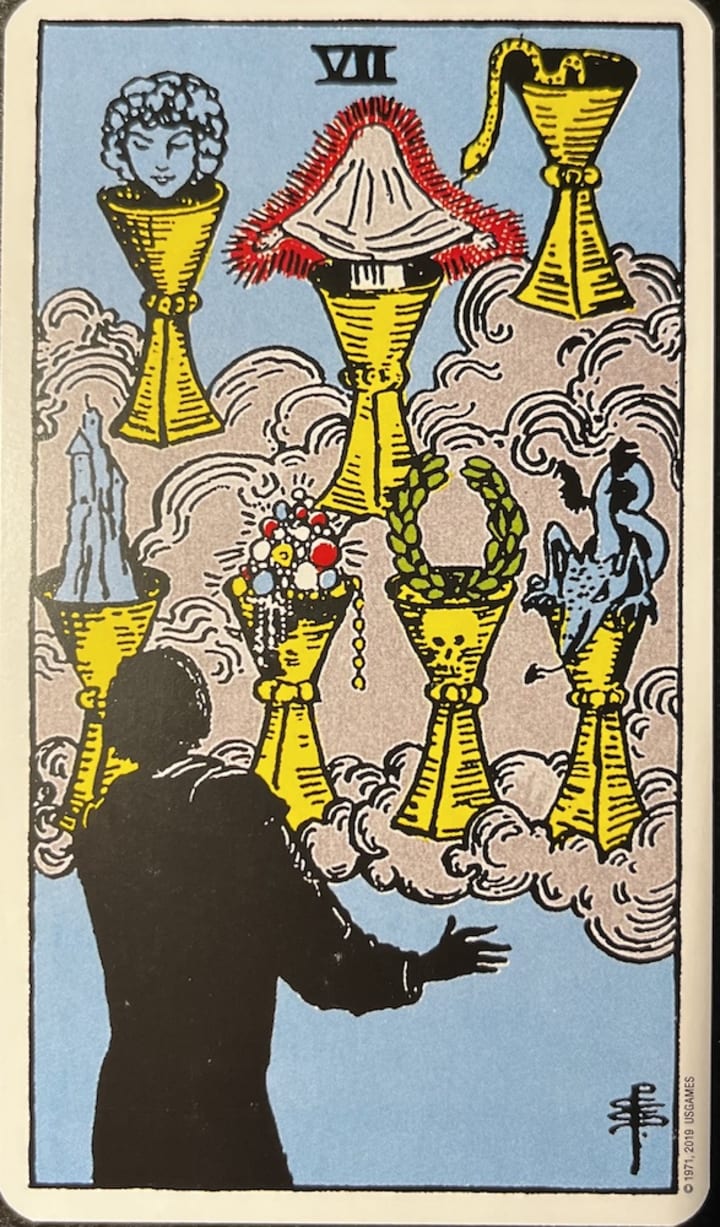 Seven is a mystical number. And cups being a suit about emotions and relationships. The booklet that comes with my Rider-Waite-Smith deck indicates that this card depicts strange chalices of vision.
The card depicts a man looking at seven cups floating in a cloud. Above the first cup, a man's head floats. The second is covered with a cloth, and the third, a snake is coming out and looking towards the second cup. The fourth, on the bottom left, is a castle, the fifth, jewels, and beads, the sixth has an image of a skull on the cup and a laurel wreath, and the last has a dragon perched atop the cup.
I'm going to have to sleep on this one I think. But my first instinct is that there is a lot I have to think about and reflect on. This card seems to indicate reflection, soul-searching, and contemplation. But none of it is permanent or substantial. There is a lot I need to think about and contemplate.
I'm only on day two of this journey and already the cards have given me a lot to work on. I remain grateful to be on this journey and I continue to look forward to where this is taking me. If you're enjoying this series please let me know by leaving a comment.
About the Creator
I'm an intuituve tarot reader studying the tarot and writing about my journey. To purchase readings please visit my livelogue site.
Reader insights
Be the first to share your insights about this piece.
Add your insights