Celebrities that Battled Chronic Illness
Books by and about celebrities that battled chronic illness are an inspiration to their fans and the world.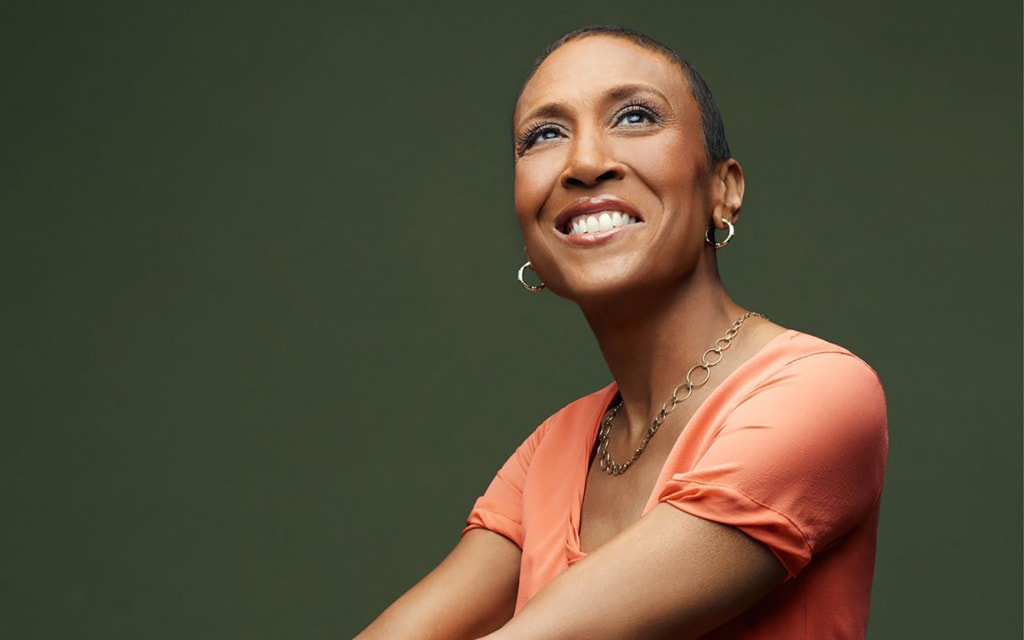 Celebrities are not gods. We put them on pedestals because they have ridiculous amounts of money, perfect hair, and amazing careers—but they are still mortal. Just like everyone else, they succumb to cancer, anorexia, addiction, and other chronic illnesses. Charlie Sheen is the most recent celebrity to reveal that he is suffering from a very serious illness. On November 17th, 2015, the fifty-year-old visited the Today Show to reveal that he has contracted HIV. "It's a hard three letters to absorb," he told interviewer Matt Lauer. "It's a turning point in one's life."
While it can be difficult for celebrities that battled chronic illness, like Sheen, to talk their battles in public, it can help the other 36.9 million people in the world suffering from HIV. When celebrities like Robin Roberts, Janice Dickinson, Larry King, and Brooke Shields share their stories through books, it helps people around the world come to terms with their own illnesses. Society looks up to these people and finds strength in their own courageous fights. Here's a list of the ten most inspiring books about courageous celebrities battling illness, so you too can find your strength.
While Robert Williams was unable to overcome his illness, Emily Herbert's sensitive and thoughtful biography, Robin Williams: When the Laughter Stops, celebrates Williams' genius and attempts to understand how a disease could have driven such a warm and gifted man to take his own life. It is hoped that this story will prevent others from struggling with the same depression to which Williams succumbed. The deeply tragic manner in which Williams took his own life came as a shock to the world and caused people to wonder about the figure behind the laughter of millions. In an interview with Good Morning America in November of 2015, the actor's wife revealed that he had been diagnosed with Lewy Body Dementia. LBD is a progressively brutal disease that affects memory, movement, and motor skills. It also causes severe psychiatric symptoms.
"Life is great. Sometimes, though, you just have to put up with a little more crap." In September 1998, Michael J. Fox stunned the world by announcing he had been diagnosed with Parkinson's disease—a degenerative neurological condition. In fact, he had been secretly fighting it for seven years. Combining his trademark ironic sensibility and keen sense of the absurd, he recounts his life in Lucky Man: A Memoir—from his childhood in a small town in western Canada to his meteoric rise in film and television which made him a worldwide celebrity. He talks about what Parkinson's has given him: the chance to appreciate a wonderful life and career, and the opportunity to help search for a cure and spread public awareness of the disease.
Janice Dickinson was never known to pull punches. No Lifeguard on Duty is the ultimate memoir of sex, drugs, rock and roll, and redemption from modeling icon Janice Dickinson. Sometimes credited as the first supermodel, Dickson's younger years were wild to say the least. This autobiography details her glory days with Gia Carangi and Christie Brinkley to nights with Warren Beatty, Jack Nicholson, and Sylvester Stallone. She also talks about her dizzying drug and alcohol addiction, as well as her struggles with bulimia and anorexia. Dickinson doesn't hold back when talking about cavorting around the globe and struggling to make it in Los Angeles as a working mom on America's Next Top Model and The Janice Dickinson Modeling Agency.
Robin Roberts is one of the strongest women on the planet. In Everybody's Got Something, the Good Morning America anchor recounts the incredible journey that has been her life so far, and the lessons she's learned along the way. With grace, heart, and humor, she writes about overcoming breast cancer only to learn five years later that she needed a bone marrow transplant to combat a rare blood disorder. Roberts taught a nation of viewers that while it is true that we've all got something—a medical crisis to face, aging parents to care for, heartbreak in all its many forms—we've also all got something to give: hope, encouragement, a life-saving transplant, or a spirit-saving embrace.
"When you die, it does not mean that you lose to cancer. You beat cancer by how you live, why you live, and the manner in which you live." Shortly before he passed away on January 4, 2015, Stuart Scott completed work on this memoir. Struck by appendiceal cancer in 2007, Scott battled this rare disease with an unimaginable tenacity and vigor. Countless surgeries, enervating chemotherapies, endless shuttling from home to hospital to office and back—Scott continued defying fate, pushing himself through exercises and workout routines that kept him strong. Every Day I Fight is a saga of love, and serves as an inspiration to all readers.
Giuliana Rancic co-hosts E!'s Fashion Police and often co-hosts red carpet events for award shows, such as the Golden Globes and the Academy Awards. Despite of her glamorous Hollywood life, Rancic could not escape some rockier times, including her battles with infertility and breast cancer. On October 17, 2011 during an interview on The Today Show, Rancic announced she had been diagnosed with early stage breast cancer, for which she would be treated with a lumpectomy, followed by radiation. She underwent surgery in mid-October 2011 and returned to work at E! News about a week later. On December 5, 2011, Rancic disclosed she had decided to undergo a double mastectomy. Going Off Script details her struggles, but it also shines a light on all of her accomplishments.
"I didn't decide to become anorexic. It snuck up on me disguised as a healthy diet—a professional attitude. Being as thin as possible was a way to make the job of being an actress easier…" Portia de Rossi weighed only 82 pounds when she collapsed on the set of the Hollywood film in which she was playing her first leading role. In this searing, unflinchingly honest book titled Unbearable Lightness, Portia de Rossi captures the complex emotional truth of what it is like when food, weight, and body image take priority over every other human impulse or action. In this remarkable and beautifully written work, Portia shines a bright light on a dark subject.
Born This Way brings to light never-before-heard stories and unusual memories of supermodel Gia Carangi, offering new perspectives on her life, career, and personality. One of the most requested models in her field, Carangi appeared regularly in such magazines as Vogue, Harper's Bazaar, and Cosmopolitan. However, she soon became addicted to heroin and other drugs, causing her career to decline quickly. Carangi died of AIDS-related complications on November 18, 1986 at the age of 26, becoming one of the first famous women to die of the disease. This book shines a spotlight on the woman herself, peering beneath the fast-lane glamour and the fame to capture the true essence of a supermodel who continues to mesmerize the world even decades after her death.
More than 60 million people in the United States currently suffer from some form of heart disease, and Larry King is one of them. For Taking on Heart Disease, the reporter has joined some of America's favorite celebrities from the worlds of sports, politics, journalism, music, and entertainment to reveal their highly personal stories of struggling with—and overcoming—heart disease. From the early warning signs, to the diagnosis, to the process of recovery and renewal, each celebrity reveals how he or she became a heart disease survivor. Told in their own words, these candid accounts by some of America's most beloved celebrities offer inspiration, hope, and practical wisdom for anyone whose life has been touched by heart disease.
Having a baby should be a joyous moment, unless you have postpartum depression. When Brooke Shields welcomed her newborn daughter, Rowan Francis, into the world, something unexpected followed—crippling depression. In Down Came the Rain, Shields talks about the trials, tribulations, and finally the triumphs that occurred before, during, and after the birth of her daughter. In this compelling memoir, the model candidly discusses her experience with postpartum depression after the birth of her daughter. She also provides millions of women with an inspiring example of recovery. More and more women have come forward to talk about their postpartum depression because of Brooke Shields and other celebrities willing to speak out.