Blueberries: The Silent Nurturer
Why Eating 'The Blues' Can Help You Live Longer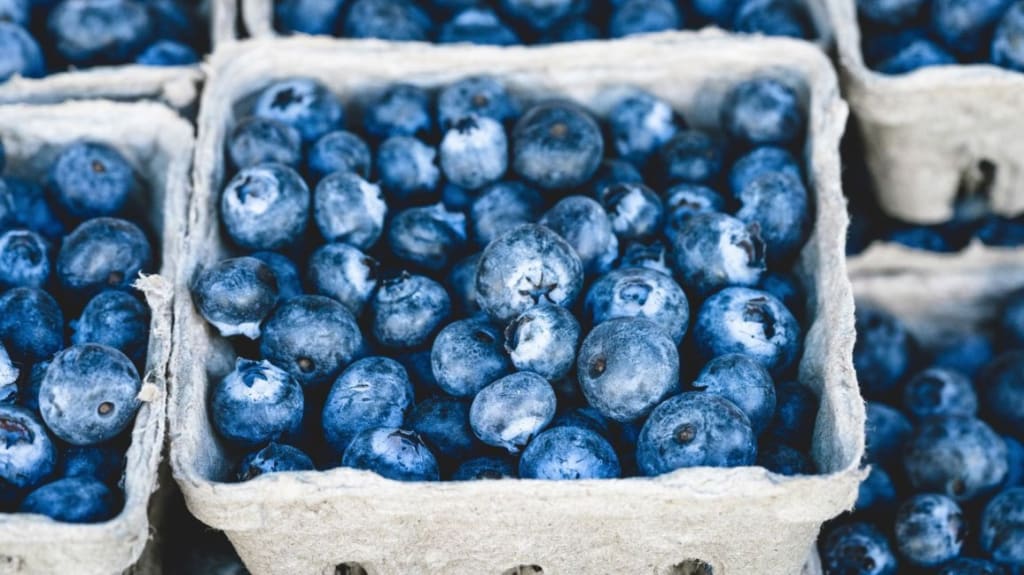 Photo credit: Healthline
Food dishes with blueberries have my buds—and appetite—at first taste. You cannot go wrong when the word 'blueberry' in a recipe!
Whether you're a baker or like experimenting with foods and taste, blueberries are the 'go-to' food to savor in any many dishes.
Blueberries, also known as Vaccinium sector, are grown worldwide. Wild blueberries are grown across southern Canada and the east coast of the United States. Blueberries are grown across Asia to Australia.
The most common types of blueberries are low bush and high bush. High bush blueberries are most common in the United States. Low bush blueberries are small and rich in antioxidants.
Blueberries have vibrant blue-purplish color.
The popular berry is packed with powerful minerals, like copper, and potassium, and vitamins like A, C, E, and K, that allow us to live a fulfilling life.
Blueberries is the 'Fighter of Fruit'.
According to Healthline, blueberries are considered to have high levels of antioxidants, compared to other common fruits and vegetables.
Blueberries are high in anthocyanins. Anthocyanins reside in blueberry's vivid blue-purplish skin.
A study shows freezing blueberries minimizes anthocyanins by fifty-nine percent.
Blueberries play a role in neutralizing free radicals that damage skin cells. Vitamins A, C, and phytonutrients in blueberries protect against damaged skin cells from disease linked free radicals.
A study of 168 people consumed 34 ounces of mixed berry juice. Upon four weeks, damaged skin cells were reduced by 20 percent.
Blueberries supports good heart health.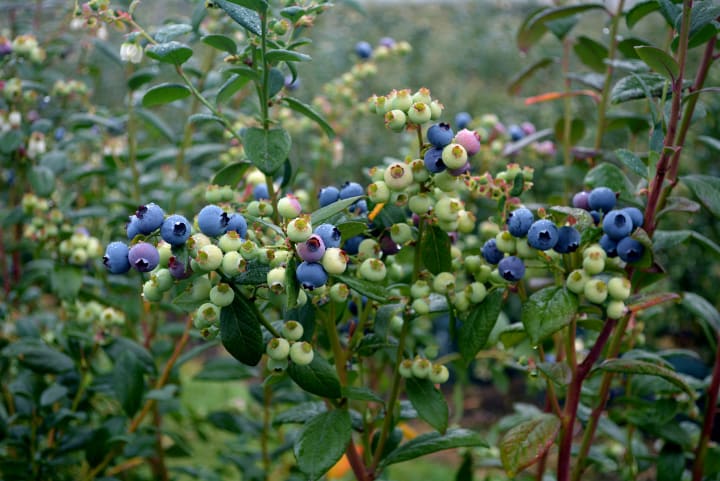 Blueberries are a blessing to your heart!
Oxidized bad "LDL" cholesterol can cause health concerns, such as high blood pressure, alarming cholesterol levels, and heart attack.
Blueberries contain potassium, calcium, and magnesium, which promote healthy blood pressure. The antioxidants found in blueberries can help reduce levels of oxidized bad "LDL" cholesterol.
A study showed consuming two and a half ounces of blueberries with a balanced diet can reduce bad "LDL" cholesterol.
An eight week study was conducted with overweight participants, who were high risk for heart disease. Study results show a reduction up to 6 percent in blood pressure upon consuming two ounces of blueberries daily.
A similar study was found 32 percent of participants had a lower risk for heart attacks compared to participants who consumed a lower amount of blueberries each day.
Another study from the Harvard School of Public Health and the University of East Anglia found regular consumption of blueberries can reduce the risk of heart attacks by 32 percent in young and middle aged women.
Blueberries support healthy brain and bodily functions.
Blueberries maintain brain function, improve memory, fight urinary tract infections, and prevent constipation.
An animal study show the antioxidants in blueberries could affect areas of the brain that is essential for intelligence.
According to Dr. Axe, a human study of nine adults with cognitive impairment drank blueberry juice each day and experienced improvement in brain function upon 12 weeks.
Urinary tract and yeast infections are common hygiene problems for women. This bright colored fruit has anti-adhesives properties that prevent bacteria, such as E. Coli, which is the primary cause of urinary tract infections.
Can't seem to have a bowel movement? Consuming blueberries is a tasty solution!
Blueberries are rich in minerals like fiber, copper and acids that aid digestion and adjusts gastric and digestive juices.
An analysis in the World Journal of Gastroenterology summarized results of five studies. The analysis report concluded that daily consumption of blueberries can improve bowel movements.
Blueberries can nurture many ailments.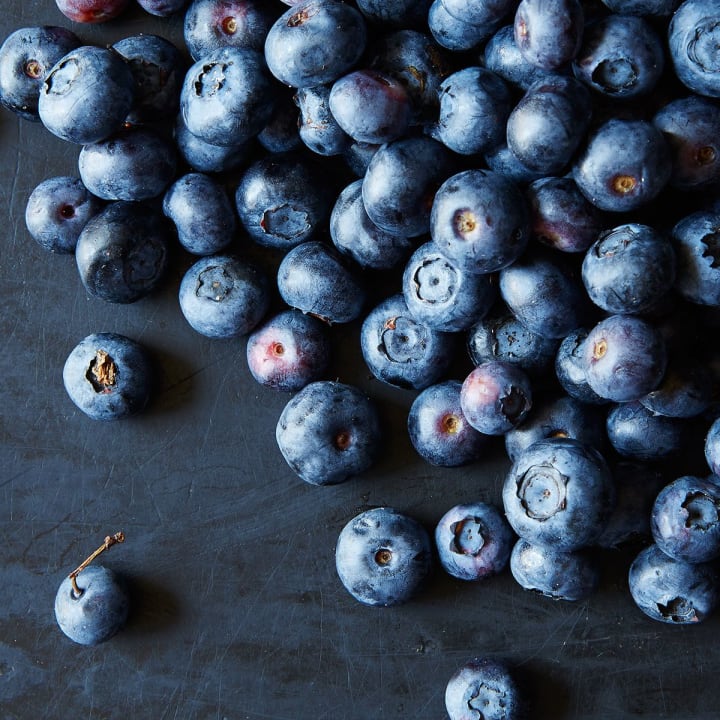 Blueberries are a staple within my baked goods, like muffins and cookies. Blueberries have flexibility in taste with different sugars and spices.
I enjoy baking with blueberries and Stella Bistro Foods Autumn Flair Sultry Spice. The warm notes of harvest spices complement related berry families, like strawberries, bilberries, and cranberries.
Blueberries can support and promote in additional ways like fighting inflammation, improving insulin sensitivity, protecting lungs, and helping fight cancer.
Add blueberries to your morning smoothie. Mix blueberry juice and grape juice for an antioxidant packed beverage.
Happy eating!