Best Online Yoga Classes
Reinvent your living room into the Zen getaway of your dreams with the best online yoga classes.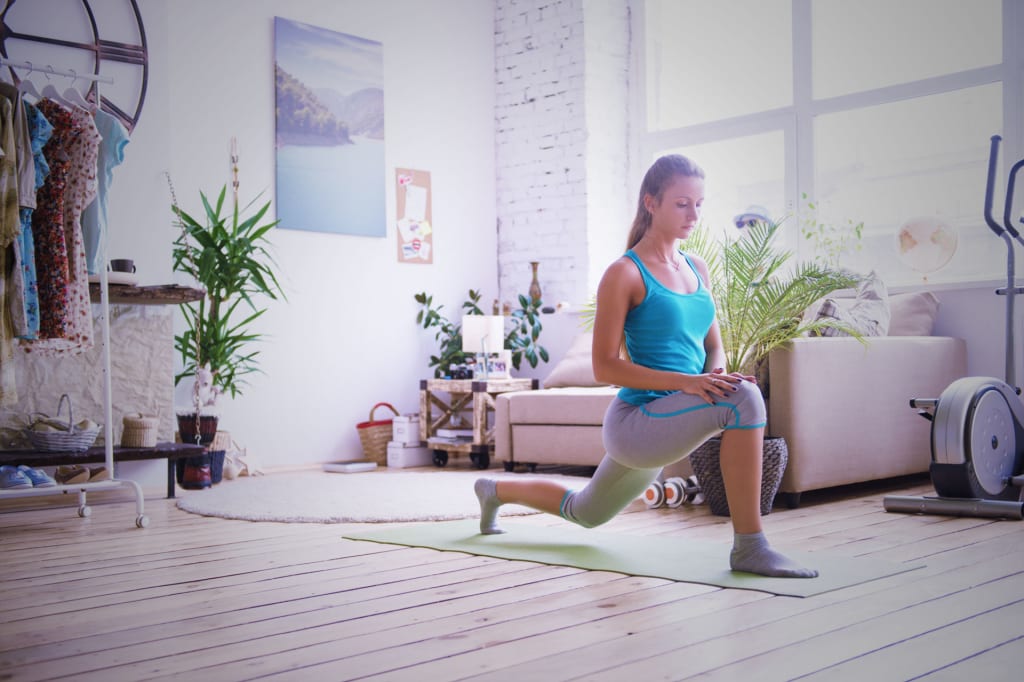 Aren't you tired of driving and sitting in bumper to bumper traffic just to get to your local yoga class? The point of yoga may be to reduce stress, but this causes you to get stressed out even before you get there. More like NOmaste! Or maybe you are just trying out yoga for the first time. You might be a little intimidated by going to a class and looking like you have no clue whats going on. Or even worse, you live in the middle of nowhere. People at your local gym will say "yoga what?". All those headaches can truly put a bad taste in your mouth and be exhaustive for many people that are looking to achieve a more mindful and healthy attitude for life. But you can still become that Zen master you want to be and have it your way! How, you ask? Thanks internet!
Yes, for the fraction of the price of a regular gym or yoga membership you can stream online yoga classes! There are both subscription based classes you can join for a fee or, if flies are coming out of your wallet, YouTube is the best alternative. YouTube has an endless collection of online yoga classes you can browse through to get a better feel for all the yoga practices before you commit to a subscription. The best suggestion is to experiment and practice with a few of the different forms of yoga and instructors these various online yoga classes have to offer.
Youtube Classes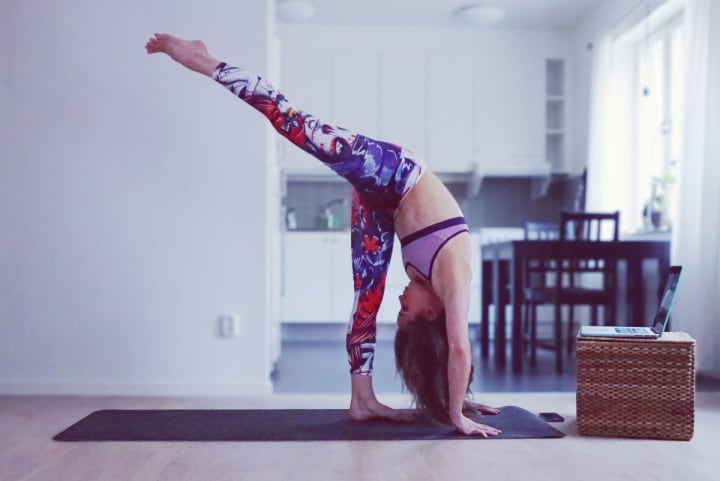 There a variety of yoga classes you can do from home on YouTube that are free. All are different approaches to yoga, but most are a good way to try out some basic techniques before you move your way up to practicing more difficult poses. Give these online yoga classes a try!
Kino Yoga, taught by Kino MacGregor, is a place where you will find all the tools for your yoga practice. They feature full length yoga videos range from beginner friendly practice sessions to tutorials on almost every posture to yoga lifestyle and philosophy discussions.
For the busy modern yogi on the go, LiveStrongWoman offers a personal guide to becoming a better, healthier you. They believe that achievements start with education and a commitment to small, daily choices. Their content engages and informs, and complements information with practical tools that make living healthy an easy and sustainable process. Their yoga classes feature 12-minute-or-less yoga as well as other strength training videos for beginner, intermediate, advanced, pain relief, stress relief, and relaxation with instructor Tara Stiles.
With over a million views and counting, Yoga with Adriene offers online yoga classes for all levels of practice from beginner to advanced poses. Adrienne is an excellent instructor who says to "Do your best, be authentic and FIND WHAT FEELS GOOD." Practicing with her will make you feel like you have a friend who is there for you and rooting for you to be the best you can be.
Fightmaster Yoga and instructor Lesley's mission is to make yoga accessible to as many people as possible by releasing free yoga classes every Monday. Fightmaster Yoga offers a variety of yoga classes ranging from Ashtanga to Vinyasa flow disciplines for beginners to the veteran yogi.
Think you have no time to practice some yoga? Well with Ekhart Yoga you only need a minute of your very busy time. Every Monday and Thursday Elkhart Yoga offers new episodes ranging the spectrum of yoga from just a minute to hour long videos. The channel offers videos for seniors, women who are pregnant, office workers, people looking to loose weight, and strength and core building, just to name a few. If you have an ailment or body ache, this channel most likely has a video that will address those concerns.
Subscription Based Classes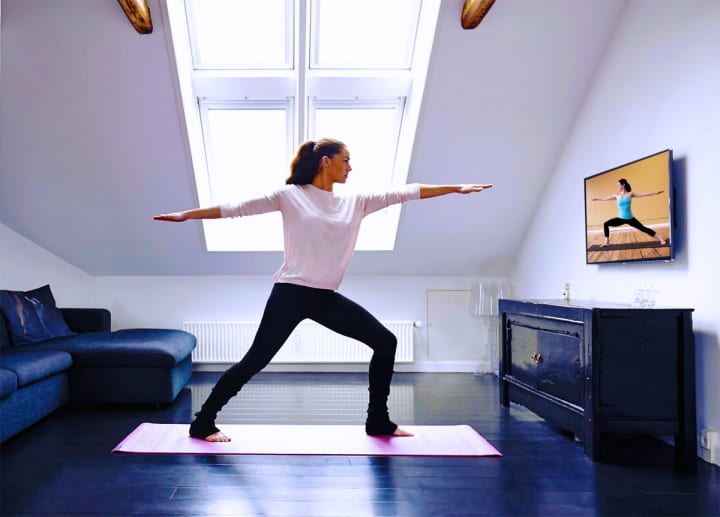 Subscribing to many online yoga classes is the best way to get into yoga. These services offer you clear and concise instruction without the annoying YouTube ads. Who wants to look at some movie trailer or commercial before you get your Namaste on? We don't! You can feel more comfortable in your own space and do it at your leisure. Subscribing also gives you other benefits to like tips from experts, and educational background on the many different disciplines of yoga such as Ananda, Hatha, Kripalu, Vinyasa, and Svaroopa, to name a few. Subscribing is the best alternative to going to an actual class. Some are fully paid subscriptions, while others request donations.
Gaia offers a holistic approach to help fuel the daily pursuit of a conscious life. Its mission is to empower the evolution of consciousness by offering you videos not offered on mainstream media to expand your well being. These classes range from yoga to meditation to mind-expanding programs that provide a true alternative to mainstream media. Practicing yoga isn't just a physical exercise, it's a mind exercise. You need both the physical and the metal practice to live a more Zen like life.
Daily Burn Yoga is approachable for people of all fitness levels. You'll energize your body, reduce stress, and relieve tension through a series of gentle movements in their online yoga classes. You can start with a free 30 day trial to see if their workouts are for you and cancel at anytime. Daily Burn also gives you full access to their entire library of streaming workouts, each ranging from 15 minutes to an hour. Some different types of exercises they offer other than yoga are Pilates, cardio, and strength training. You can stream the workouts across multiple devices like iPad/iPhone, Android, Roku, and more.
Be More Yogic is another site where you need to sign up, and it is free. They do have a paid subscription for $15 a month for ad-free streaming, extra premium content, and downloadable videos. Be More Yogic is an online yoga platform for all your yoga needs. It enables you to practice yoga whenever and wherever you like.
YogaGlo offers over 3,500 professionally-filmed online yoga classes taught by experienced, certified yoga teachers from around the world. Their belief is that yoga should be accessible to everyone and their yoga classes are designed to give you an in-studio experience, at an affordable price, in your own home. YogaGlo also streams on going lectures and workshops hosted by world-renowned yoga scholars with varied topics. You get one month free then after it's $18 a month. You can cancel at any time.
Yoga Anytime is a community of yogis dedicated to the global sharing of the many forms and teachings of yoga. Yoga Anytime's online yoga classes offer classes that help the rookie yogi reach their Self Realization, an energy called the Source that we are all connected to but unaware of, through many informative videos and demos.
First of all, this is FREE! Yes free, mostly. DoYogaWithMe offers hundreds of yoga classes for all levels of experience. DoYogaWithMe believes the benefits of yoga should be available to all regardless of price. They do however, depend on paid subscriptions and donations. If you can afford to help out, you can support them with the continuing production of free videos with a donation or a subscription.
YOME is sort of like YouTube and Facebook combined for yoga. Its platform incorporates social media with videos that allow every registered user to open a profile, publish posts, share and watch videos and photos, build new friendships, and follow the activity of friends who live all over the globe all from the comfort of your home. A member can create and share relevant content with their friends or publish them to be read by the entire YOME community.