ASMR: My Top Ten Artists
A Reference for Relaxation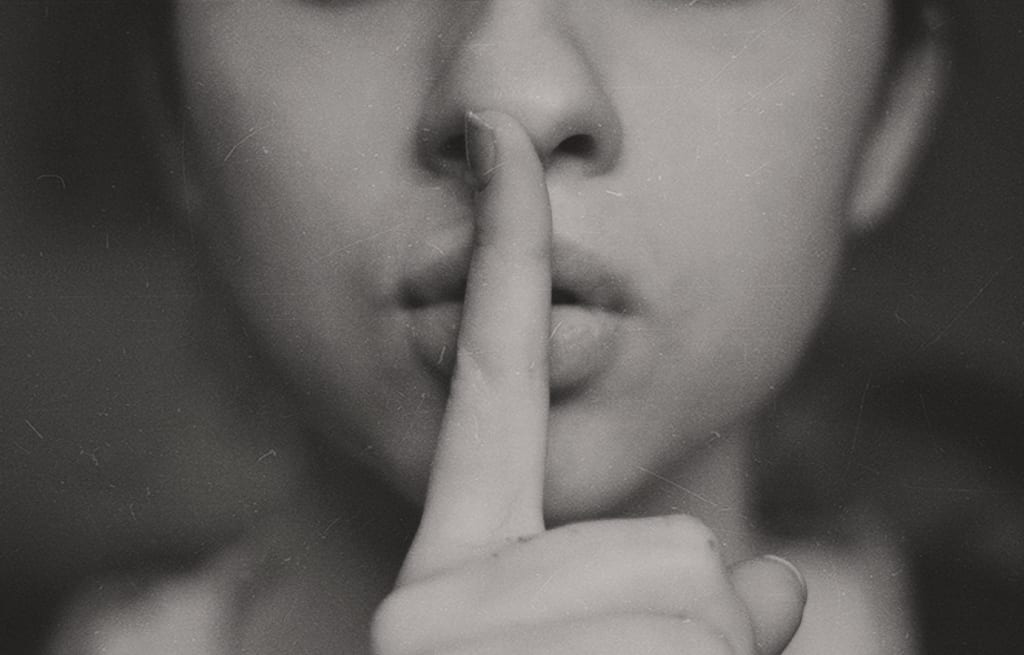 Have you ever heard someone speak and the tone of their voice gave you "brain tingles?" Does watching something mundane like watching someone draw help you to relax? Does binaural whispering make you feel fuzzy all over? This is ASMR: Autonomic Sensory Meridian Response and it is wildly popular. It's a technical term for the feeling that some people get from aural and/or visual stimuli that causes them to feel levels of euphoria.
Over the past decade, a community of providers and patrons has been growing in all directions. Some content creators look to tap into a market that could potentially pay out for them, while offering a form of non-professional treatment to prospective customers. This treatment comes in the form of "triggers" that are used to elicit the feelings of elation.
So here is a list of my top ten favorite ASMR-tists:
A multi-talented content creator for six years, Hailey Rose has done just about every type of ASMR video. She makes her own music to go along with long relaxing meditations and her role-plays are super engaging. She makes the viewer feel like she is directly talking to them and truly feels altruistic in her endeavors.
Maria is considered by many to be the fairy godmother of ASMR. Her videos have garnered millions of views on YouTube as well as plenty of acclaim for their quality. Whether she is doing an instructional video on how to fold towels or a spa role play, Maria's videos never fail to trigger chills up and down the spine.
The ASMR community is largely populated by female artists, but there is one man who stands above the rest. Dimitri is an Australian who originally specialized in making massage videos. Over the past five years, that total eventually turned into over 700 videos, the most viewed of which is a ten-hour video of only trigger sounds that has been viewed 15 million times. That is 150,000,000,000 hours, or 6,250,000,000 days of non-stop tingle time.
Cordelia is one of the best artists for reiki/relaxation videos. She has a way of looking into the lens as she lithely pulls away negative energy strands that really makes the viewer feel connected. Graceful hand movements, sedative voice, and positive attitude are what she has been bringing to YouTube for the last seven years.
Ally's channel is home to some of the best "personal attention" trigger videos available. She easily converses with the camera while making the rest of the world seem to fade into darkness. Her "Spa Pampering" videos are perfect for wanting to get away from the harshness of reality and bathing in the aura she fosters with her content.
Another top tier artist, Heather is looked up to by many in the community as being one of the most creative content generators. She deeply connects with her fans and takes their requests and builds compilations based on the feedback. Always willing to work outside the norms, her videos entertain as well as trigger.
If you want to fall asleep to a guided meditation for deep sleep, Lauren is the artist to look for. Another AussieFary Char on the list, this artist has an Honor's Degree in Anthropology and a Masters in Counseling. Her accent is perfect for guiding you step-by-step into the best sleep you've ever had or talking you down from negative, self-deprecating thoughts. She has a book available on Amazon called Daily Rituals for Happiness, as well as a podcast called "Being Well with Lauren." She lives and breathes the art of relaxation.
Charlotte has a variety of videos from beauty, spa, role plays, and massages. Some of her best work is with face massages and medical role plays. Even behind a face mask when she plays doctor, you can tell that she is wearing her ever-present smile just by the tone of her voice. She seems genuinely happy to provide this service to her fans and the fans are grateful for her.
Cassi has been delivering videos designed to de-stress and simplify relaxation. She always manages to find fun ways to guide the viewer into tranquility. One day she is a doctor and the next she is a Jedi or Harley Quinn. No matter what the subject is, she brings the same level of dedication to her videos and ultimately her fans.
Jillian, a master teacher reiki practitioner not only has a YouTube channel but also works long distance with those that would like her services but do not live nearby. She may be a relative new-comer to the community, but her work with reiki and chakra balancing is second to none. She really knows what she is talking about and the viewer can feel safe in her hands knowing that she is a total professional.
meditation