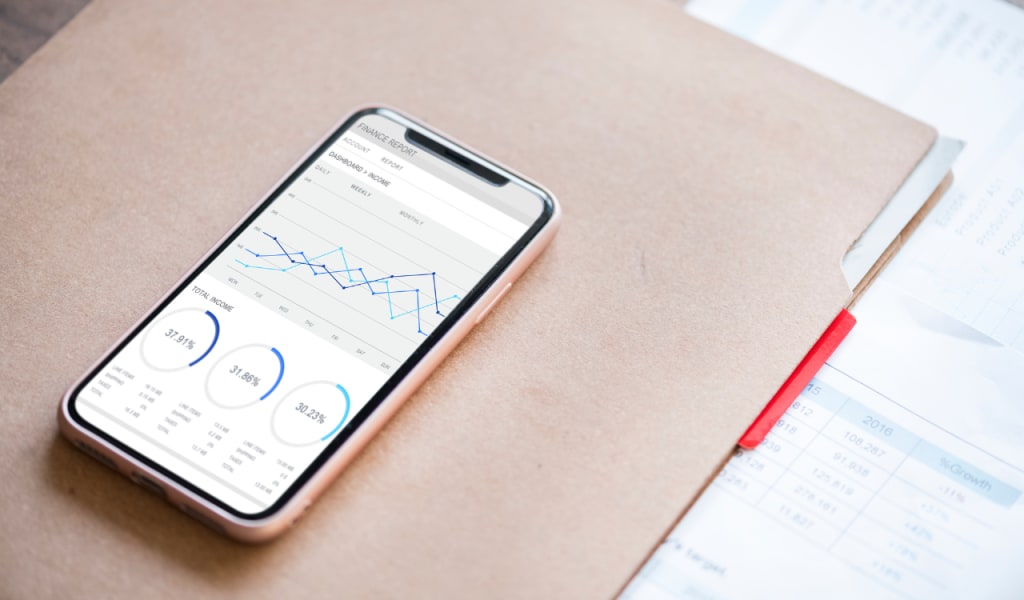 The evolution in mobile app development trends has been remarkable over the last few years. This evolution will likely continue for another few years as technology improves quickly. Decreasing attention span among users and optionality are two of the aspects that are significantly impacting user behaviors. This calls for both challenging and exciting opportunities for the experts working in mobile app development.
Read further as we discuss trends influencing mobile app development in the coming months.
Advancements in the Field of AI and Machine Learning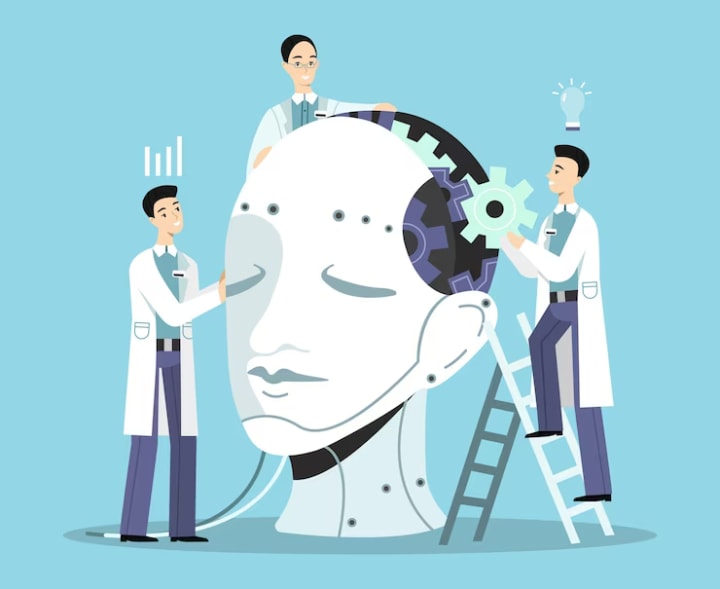 AI and machine learning are two fields of technology that have been touching all aspects of our lives lately, and as long as they continue to advance at their current pace, there won't be any looking back. The combination of the two is helping app developers better understand user behavior while also enabling them to offer more personalized and seamless experiences to the users.
Let us take a look at an example :
AI-powered chatbots could be integrated into shopping apps, allowing customers to directly input their desired items instead of spending time browsing. This functionality could enhance the existing machine learning models that suggest products based on a user's search history and previous purchases. Moreover, AI has the potential to streamline app tasks, such as automatically categorizing photos or arranging meetings. Additionally, creative professionals benefit from natural language processing and machine learning technologies that facilitate human-computer interactions. This collaboration between humans and AI can alleviate writer's block and many individuals' stresses of facing a blank canvas.
Widespread Utilization of the Cloud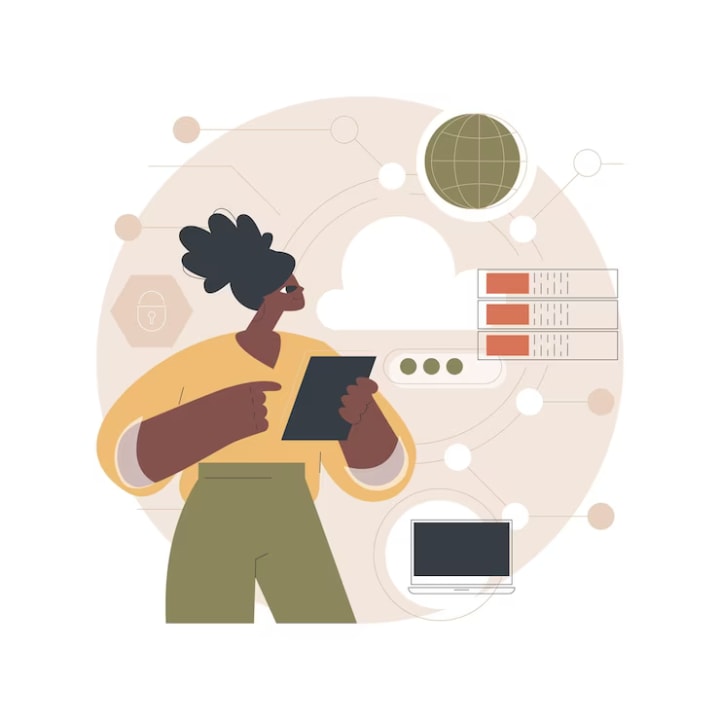 Cloud technology has played a vital role in revolutionizing the conventional ways of iOS and Android app development and deployment, and the trend is only expected to solidify further. The primary reason behind the steep rise in the adoption of this technology across all industries is the flexibility, security, and scalability it offers, allowing for increased reliance and enhanced efficiency.
An example of this would be a software application hosted on the internet that permits users to view and control their financial information from various devices, such as smartphones, tablets, or laptops.
Increased Demand for Metaverse-like Experiences
Nobody could have predicted a virtual world that was first mentioned in a decades-old novel would one day become a reality – yes, we are talking about the metaverse. Even though the years have given us a glimpse of this emerging technology's capabilities, it is yet to realize its full potential. You never know; 2023 might be the year of the metaverse!
Technology is already impacting the development of apps across all industries. Once more people adapt to the metaverse, the demand for metaverse development services will be incredibly high. This will also facilitate seamless switching between different apps and accessing multiple services using one platform.
Top companies in the industry, such as Meta, Microsoft, Decentraland, and Roblox, are currently focused on rethinking social media applications, intending to create a digital realm where users can connect, communicate, team up, play, construct, and take part in shared events. Even though these initial forms of the metaverse are still being developed, we can expect advancements in enabling access to these virtual environments via smartphones and mobile applications throughout 2023.
Gamification of Apps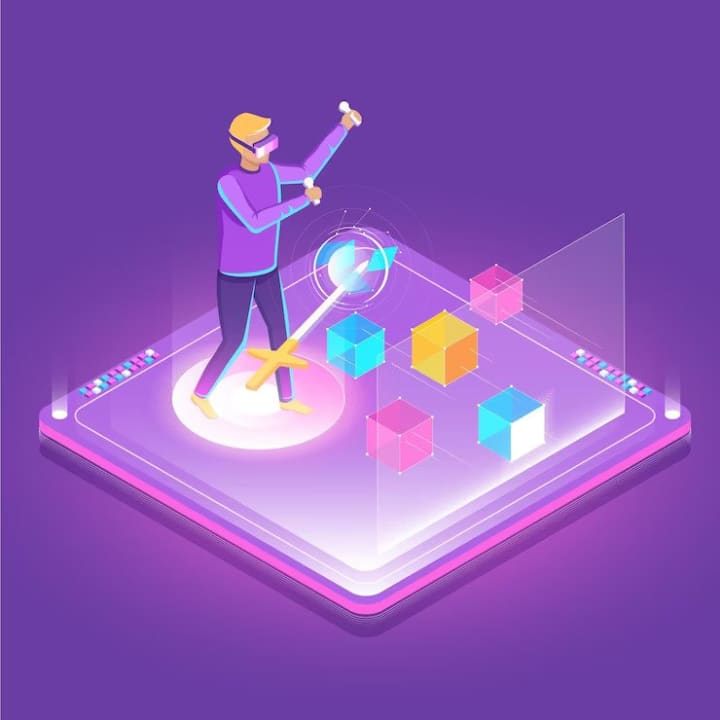 Gamifying apps has become the most convenient and efficient way of enhancing user experience, thus, improving user retention. Even in apps that have no relevance to games, gamification helps offer immersive and engaging experiences to the users. This includes all kinds of industries, such as education, productivity, fitness, financial management, and more. Several companies worldwide are already gamifying their iOS app development processes to motivate their users to complete their goals and tasks; some commonly used methods include awarding points or virtual rewards. Some companies also do this by introducing competition among the users. They also let you invite your friends and family for a more fulfilling experience.
Seamless Transition Between Aps and Other Devices
We no longer live in an era where a single device handles all the tasks. There are dedicated devices and platforms for everything that needs to be done, which has automatically given rise to the importance of seamless switching across these devices and platforms. Users enjoy this sense of control they derive from managing their connected devices, and this offering enables the developers to offer their users unparalleled convenience and satisfaction.
To ride on this trend in 2023, ensuring your application is compatible with devices such as wearables and smart home devices is important.
The Final Note
The evolution of technology is driving these trends in the mobile app development ecosystem and will continue to do so all year. By offering users more personalized experiences, connectivity, and interactions through custom Android app development, app developers can ensure better user retention and acquisition; that is precisely what they need to stay competitive in the constantly changing world of app development.
About the Creator
Liza Kosh is a senior content developer and blogger who loves to share her views on diverse topics. She is currently associated with Seasia Infotech, an enterprise software development company.
Reader insights
Be the first to share your insights about this piece.
Add your insights