Aging Awkwardly
Embracing My Inner Hot Girl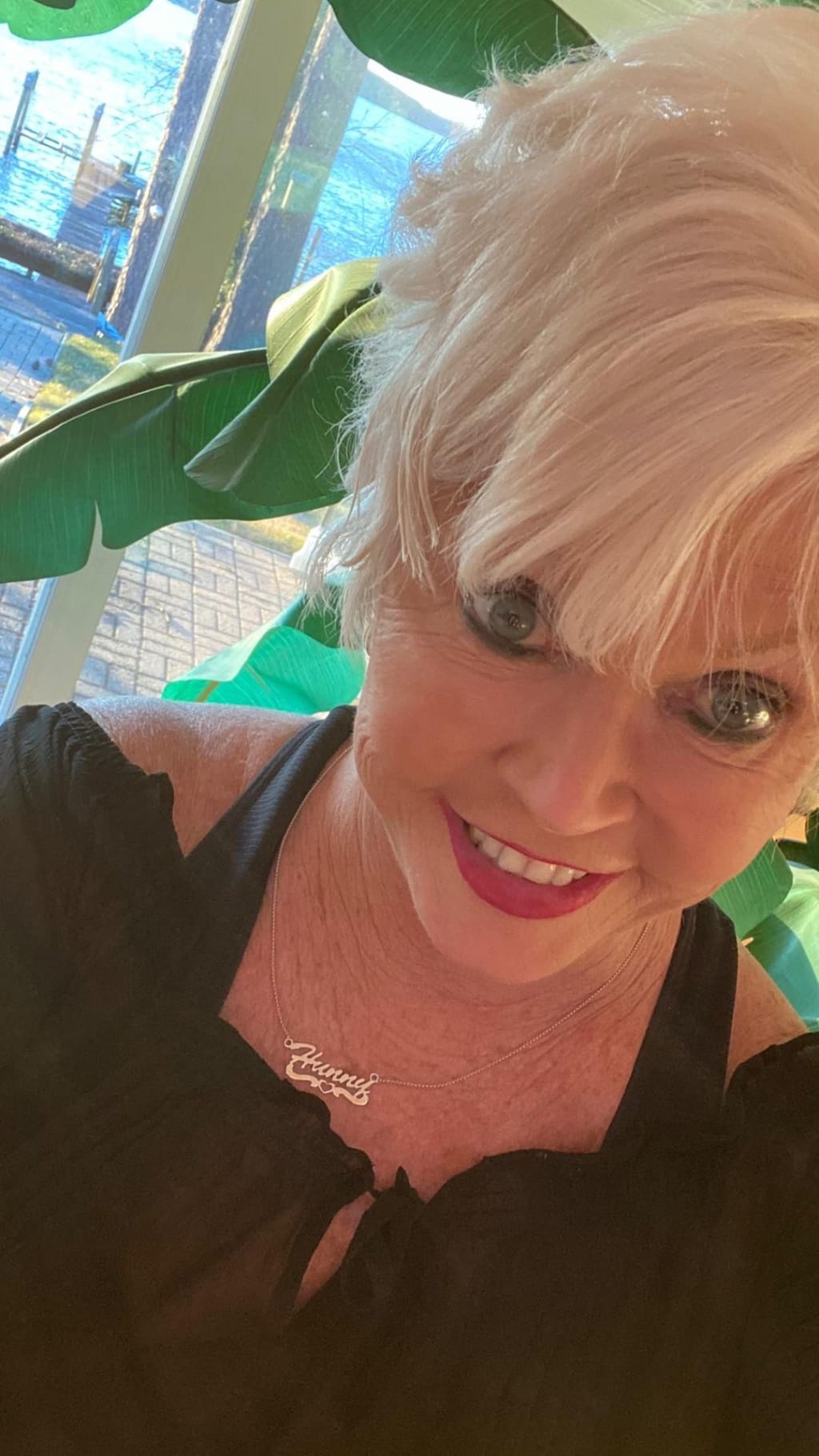 Selfie Number 21 No Filter
Lately, I have all but stopped looking in the mirror, and a one-time snap and post selfie has turned into twenty before I have the nerve to post the final filtered version. What is with those crow's feet? Have they gotten so pronounced that Botox doesn't work anymore? And, oh my god, what happened to my neck? Let's not even think about letting someone see me naked. It's a good thing I'm single. I even hide myself from myself. I do not look in the mirror until I at least have a towel wrapped around me. When did this happen?
Okay, please don't start with me! I know that looks aren't everything. I know I have my health, and then there is intelligence, kindness, and just basically being a good person. But I miss my Hot Girl. That confidence I felt when I was getting dressed to go out on the town. Now all I have left is my Inner Hot Girl, but I can tell you she is something.
There are those times when there are no mirrors in sight that I get in touch with my IHG. I feel like that girl who used to walk into a room and heads would turn. Yes, I was told that happened, but I was unaware of those looks; how I wish I had been aware. I would love to look back and bask in those memories instead of watching as my boobs and my skin slowly start to slip and crinkle like crepe paper.
Oh, my Inner Hot Girl is truly something. She may be aging but, she is aging beautifully. Until she tries to navigate steep stairs in heels, she walks like a runway model. The holding on for dear life while trying not to topple over forward takes a little away from her runway status, but once she is down or up those stairs, she is a vision in her imaginary stilettos.
You should see my IHG dance. When the beat starts, she has the moves. Her favorite song is Shout! That is, now that she knows exactly where "a little bit lower now" should stop being lower. When it gets slightly too low and her date has to struggle to get her upright again, I must admit it does take a little away from her hotness. In her delusional mind, all eyes are on her. She knows that they are admiring her moves and not even thinking about her age. After all, she isn't. She is in charge of that dance floor and knows "Dancing with the Stars" will call any day when planning the over 65 show.
Am I an anomaly, or are their other woman out their aging awkwardly instead of gracefully? I can't be this old, and I can't be alone in embracing my IHG. Somewhere inside me, I am convinced that one day I will miraculously be able to get up off the floor without help or run up and down stairs without holding on to the railing or that stilettos and "how low can you go" will be in my future again.
At the age of 70, I thought I would be able to let my Inner Hot Girl go. Since that birthday is coming up in six months, I don't think that will happen. I am not ready, not yet!
So, when you see that woman of a certain age walking down the street exuding confidence in her leggings and high heel boots, and somehow she manages to pull it off. Know that she is not aging awkwardly she is embracing her Inner Hot Girl.
aging
About the author
I am a corporate trainer getting ready to move into retirement. I love writing business articles but feel my creativity has suffered because of it. I want to get it back and learn some techniques in the process.
Reader insights
Be the first to share your insights about this piece.
Add your insights