A Discussion Regarding Health Insurance Here in Costa Rica. .
Costa Rica Has One of the Best Health Care Systems for Their Residents in All of Central & South America!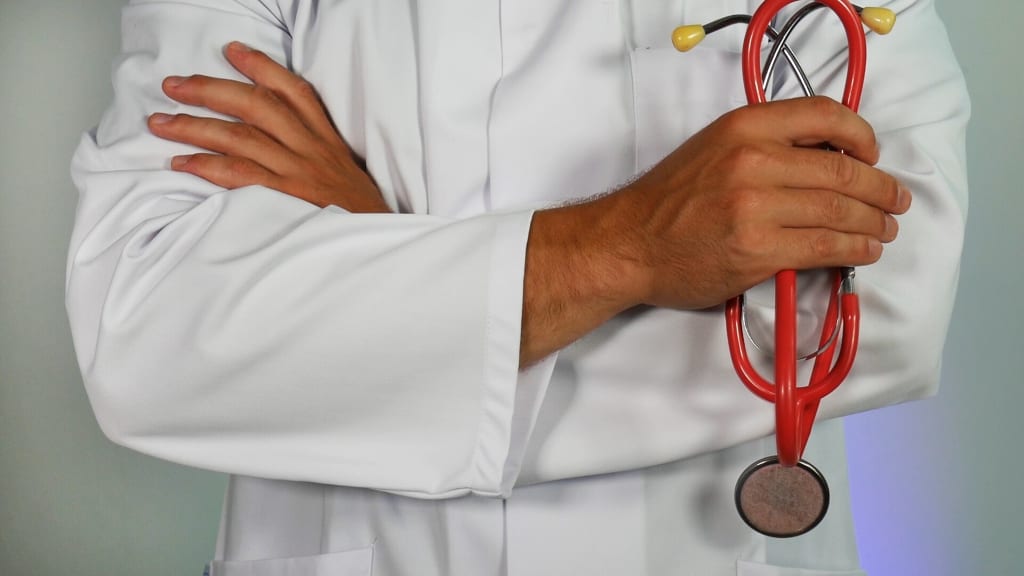 Let's dig deep into your health care options while living here in Costa Rica. .
One of the most important things to do when finally making a decision to move to Costa Rica. . learn how to secure a solid and all-inclusive health insurance program for you and your family. . Let's discuss this. .
For such a tiny country, Costa Rica is HUGE and MIGHTY when it comes to healthcare. Costa Rica's universal health insurance system ranks at the top of the world's healthcare systems. It's considered to have the best public health program in all of Central and South America. People vacation in Costa Rica because they want to get away from the stresses of their daily lives. They visit for a week or two and then return home. When one finally decides to move to Costa Rica, that is a lifetime commitment. At this juncture, one needs to make certain that there is a safety net if / when something happens to their good health. This is a very important consideration and one that needs to be put into place prior to moving here!
We are asked often if one can purchase health insurance in Costa Rica. Private medical insurance is an important tool for all foreigners living in Costa Rica. Residency papers can take months to be processed. You cannot be a part of the Costa Rica healthcare system until you finally have your papers. It's very important that you secure your own independent coverage while you are waiting for this to happen. A simple Google search for this coverage will show you all that is available to you and your family. Companies like, "Cigna", "Aetna", "April", "Global Health", "GeoBlue" and dozens of other companies as well can provide temporary coverage for you and your family. There's many choices regarding coverage limits, deductibles, pre-existing conditions, medical evacuation plans, access to specific doctors, maternity benefits, prescription drug coverage. . the list goes on and on. This will provide coverage for you and just as important, peace of mind, until your "CAJA" kicks in.
After your legal status process is complete, you will be able to start your coverage as a "Resident" of Costa Rica. The system coverage is not expensive at all. It is based on the amount declared as your monthly income from pensions, social security, etc. All legal residents and citizens of Costa Rica are eligible to participate in the public healthcare system, which basically covers everything that can happen to you. Again, you have to be a member of the CAJA and pay a percentage based on the income level you declared when you applied for your Residency.
CAJA dispenses generic medicines without charge and getting them is easy. But, if you do prefer the name brand, you will have to pay for them. They are very inexpensive compared to prices in the USA. Usually, prescriptions are not necessary. Pharmacies across Costa Rica are pickup points for these drugs. Even if you need an injection, the pharmacist will be there with needle in hand, waiting for you to either roll up your sleeve or pull down your pants!
Summarizing once again for you, Expats who have their temporary or permanent residency status can use the national healthcare system, called, "CAJA". This includes using the hospitals and clinics throughout the country run by the CAJA. For those who do not have residency, paying out of pocket or purchasing a private healthcare policy are your two options.
A few final thoughts. . keep in mind that there are tens of thousands of expats living in Costa Rica. Some are in their 70's and 80's. They couldn't live here without a solid healthcare system that works 100% of the time. Additionally, the fact that there are hundreds of thousands of people who visit Costa Rica as medical tourists, this proves that healthcare in Costa Rica is state of the art, very safe and available to all who have to use it!
You're invited to visit our websites at www.costaricagoodnewsreport.com & www.costaricaimmigrationandmovingexperts.com
Also, please enjoy our over 1,700 episodes of our "Costa Rica Pura Vida Lifestyle Podcast Series". We are found on all major podcast venues, including iHeartRADIO, Spotify, Apple Podcasts, Google Podcasts, Radio FM, Anchor and many more. Here's our link: www.anchor.fm/costa-rica-pura-vida
industry
About the author
Costa Rica is a magical place. Since November, 2002, when I first visited this country, I have been in love with the people, the culture, its biodiversity, the food. . everything about it makes me happy! Now I share my excitement with you!
Reader insights
Be the first to share your insights about this piece.
Add your insights