"Dance 'til You Can't Dance No More"! Passionate Words from a Man Who Just Entered His 80's!
Dancing the salsa in Costa Rica has kept Marty young. . he's got the rhythm of a 30 year old!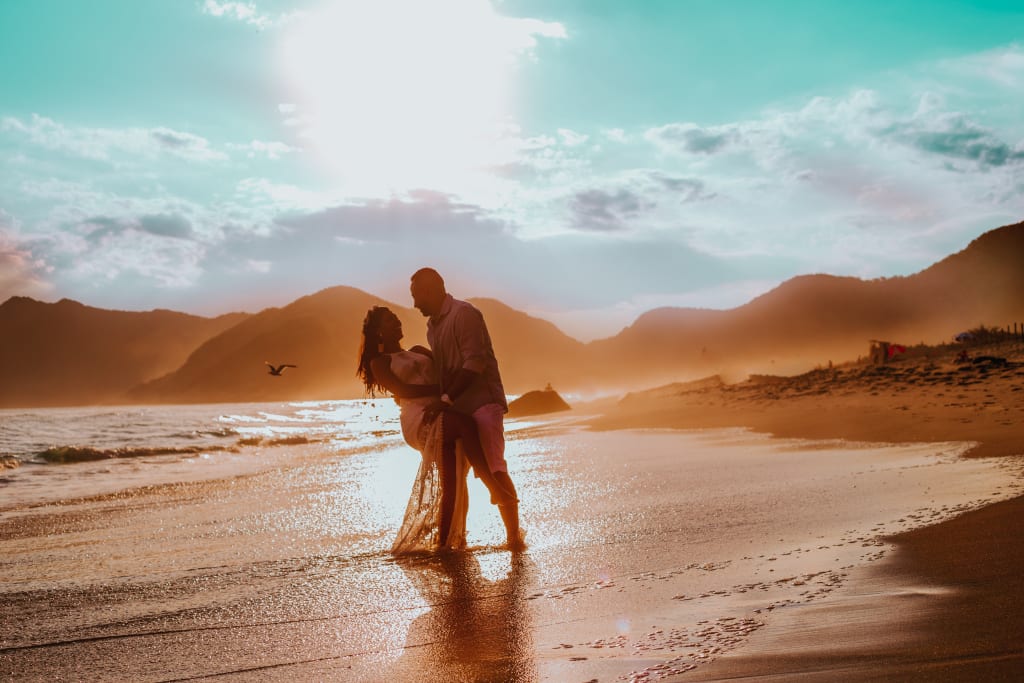 Dancing on the beach in paradise. . could life get any better?
Many men, at the age of 80 have already done what they needed to do in life! They're either very happy and satisfied with their accomplishments or they are saddened by everything that they didn't get done. Whatever the case may be, these years are usually a peaceful time of reflection. . great memories. . enjoying the grandkids and making sure that you take your medicine every day! It's time to enjoy good soup from the deli, wearing your pants high on your belly and watching classic movies on Netflix!
​ Well, move over OLD AGE just for a moment! Marty from Southern California has just entered the room. Marty contacted us about 4 years ago, wanting to move to Costa Rica. We've become good friends and I wanted to share his story. . it's a story of inspiration, good news and of demanding more out of life. Marty is the epitome of happiness!
​ When first talking on the phone with him, I thought I was speaking to a 30-year-old man. A strong voice. . a coherent conversation and a determined set of questions on how to make his move to one of the happiest countries on the planet. Marty had just sold his home and had 60 days to vacate the premises! He was in the process of selling or giving away all of his earthly possessions. He told us that all he wanted to bring to Costa Rica was his clothes and his dog, Elsie! Elsie was a Great Dane. . he weighed more than Marty. . and stood taller on his hind legs!
​ Marty had a lot of friends who were trying to talk him out of his move to another country. Marty explained that he heard, "Marty, what happens if. ." so many times. His family thought he was losing his mind. Marty seemed to have had it all in SoCal. His life was a perfect blend of daily walks, time at the beach, lunch with friends, friendly neighbors and no worries. What Marty didn't have in his life was ADVENTURE! He was an optimist and figured he had at least 20 years left in his life. His goal was to live to be 100! His diet consisted of lots of fruits and veggies. . all organic, of course. Lots of walking. . no red meat. . vitamins and good conversation. . lots of smiles and laughter and a POSITIVE ATTITUDE. Every morning started with a cup of hot coffee. He figured in Costa Rica, that was not a problem at all!
​ Marty had been visiting Costa Rica for over 20 years. At this writing, he's enjoying life to its fullest. He's been here for about 3 years He has a new girlfriend. . 40 years younger! He has learned to move like a latin dancer, learning the steps to salsa, merengue & cumbia! His moves are that of a much younger man!
​ It's never too late to start a new life with a PURA VIDA LIFESTYLE mindset! "Dance 'til you can't dance no more", says Marty.
I think that's pretty good advice, don't you?
You're invited to visit our websites at: www.costaricagoodnewsreport.com & www.costaricaimmigrationandmovingexperts.com
Also, please enjoy our over 2,000 episodes of our "Costa Rica Pura Vida Lifestyle Podcast Series". We are found on all major podcast venues, including iHeartRADIO, Spotify, Apple Podcasts, Google Podcasts, Radio FM, Anchor & many more. Here's our link: www.anchor.fm/costa-rica-pura-vida
If you like what you've read here, please share the link with others in your social media! We would appreciate your support and PROMISE to continue to bring you LOTS OF GOOD NEWS about one of the happiest countries on the planet, Costa Rica!
About the Creator
Costa Rica is a magical place. Since November, 2002, when I first visited this country, I have been in love with the people, the culture, its biodiversity, the food. . everything about it makes me happy! Now I share my excitement with you!
Reader insights
Be the first to share your insights about this piece.
Add your insights