Save More Money with These 10 Epic Lifehacks
Who isn't looking to save more money on basic necessities?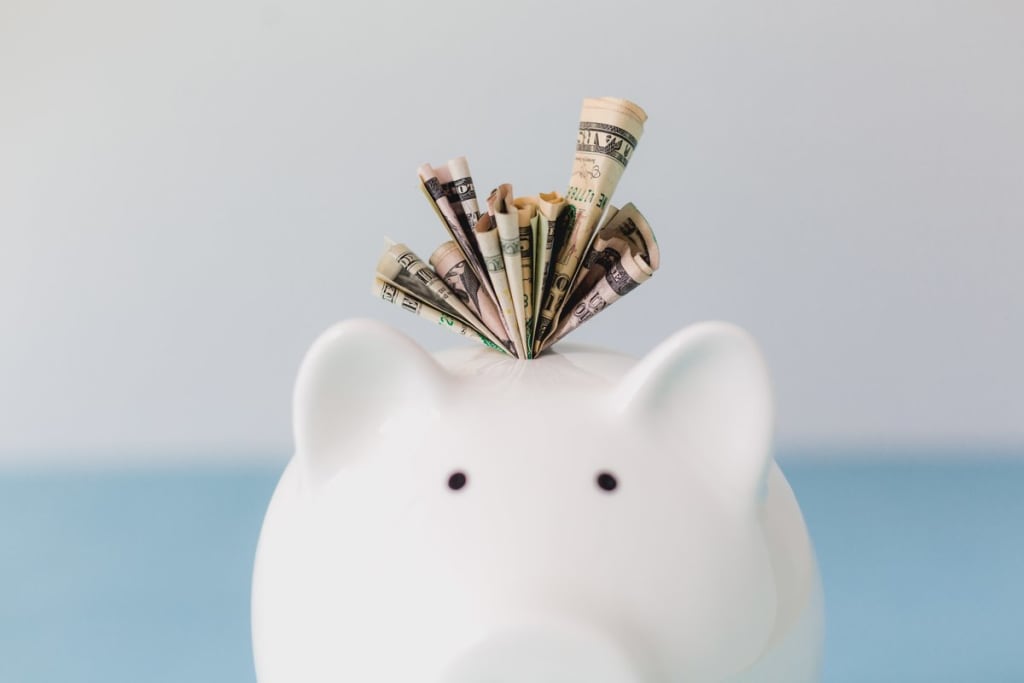 If there's anything that I've become incredibly adept at doing, it's saving up extra cash. Though I do love living the high life, I can't really afford to party like a rock star quite yet. So, I have to be pretty good at figuring out what I can afford, how I can afford it, and how I can have a little extra after all is said and done.
Frugal definitely doesn't have to mean terrible—even though you may think otherwise when you first start out on the path to financial success. These personal lifehacks I use to save more money are proof that you can have it all, even on a budget.
You clip coupons, you buy the cheap alternatives, and you just do everything else you can to trim those bills, right? Well, there are other ways to get some extra money freed up!
Apps like Ibotta allow you to get cash back on purchases you make every day. All you have to do is scan the receipts, match up your purchases with special deals they offer, and get the cash back.
Don't underestimate how powerful this is if you want to save more money on groceries. If you make a habit of shopping from the app, you can easily score as much as $300 per year.
Groceries are a must, but so are things like utilities and phone payments! Thankfully, you don't always have to pay full price for those basics, either. A program called BillShark will help you lower your monthly bills pretty darned fast.
By negotiating with your biller, they manage to make things more affordable for you. They are particularly good with internet and phone bills.
The easiest way to save more money is to make it as easy as possible to do. Qapital is one of the best apps for micro-investing, letting you save up via automated deposits. You decide the terms that Qapital saves on—and you can add as many or as few rules as you want.
If you're low on funds, Qapital automatically pauses your deductions until you have more in the bank. It's effortless saving that makes it possible for you to relax while you pay yourself. It's a great tool for an emergency fund builder, or just a regular savings account maker.
Most travel sites don't actually give you the lowest possible price, especially if you've been rooting around for a super-cheap hotel. They use cookies to track when you're searching for hotel rooms. When they notice that you're looking for a specific time and place, they raise the rates.
To get the lowest possible price, make money lifehacks you need to know work for you by clearing your cookies and your cache before you order your room. This can easily save you as much as $15 to $50 on your hotel bookings.
Ever since I started using Stash, I've fallen in love with this little app. It lets you invest in the stock market through individual companies and ETFs, with as little as $5 to start. With the use of fractional shares, you can get your hands on stocks like Apple, Berkshire Hathaway, or Microsoft without the heavy price tag.
So far, I've saved up about $6,000 with Stash. I have no intention of stopping anytime soon, either. That spare change I saved up made a huge difference on a long term scale.
Are you looking to finance a home soon? Maybe you want to take a loan for a vacation? If you want to save more money by lowering interest rates, you need to work on fixing your credit.
There are a lot of credit repair services that charge an arm and a leg. CreditKarma, on the other hand, lets you learn how to fix your credit for free, and will even help you do it.
In many parts of the US, tap water really isn't that good. It carries a lot of toxic stuff, and it's understandable why so many families swear by bottled water out of concern for their health. Unfortunately, bottled water gets very pricey, very fast.
A good way to get the fresh water you need without the hefty price tag is to invest in a water filter. A simple Brita filter costs only $30 or so, and can pay for itself within a matter of months.
Every person has items that they eat on a regular basis, or has go-to cleaning products they always want to stock up on. If you are paying retail price for those things, you're cheating yourself out of good money.
You can save more money on your staples by just signing up for a shopping club card. This will let you reduce the number of shopping trips you take, as well as the amount of money you save.
The easiest way to free up extra cash is to make more, so why not start looking for a new side gig? The best apps and websites to make easy money are plenty in the virtual world, even from doing small things like promoting someone online.
Fiverr, for example, lets you sell services for as little as $5 a pop, giving you plenty of opportunities to do some quick work for some fast cash.
You pay hundreds, if not thousands, in rent every month. Don't you think you should max out your home's use? If you want to save more money on outings, stop eating out with your friends.
An easier way to save more money on nights out is to switch up your activities. Clubbing at a cheap venue or hitting up galleries is way more affordable than a simple meal for four at a typical restaurant.
If you insist on having restaurant-quality foods, make a point of just using Home Chef or Purple Carrot for your food and cook it yourself. It's a lot of fun, and can actually bring you and your friends closer together, all while saving you money.