Genius Apps That Make Life Easier
Want to hack your life for a more easy living? Check out these really useful apps that make life easier for you!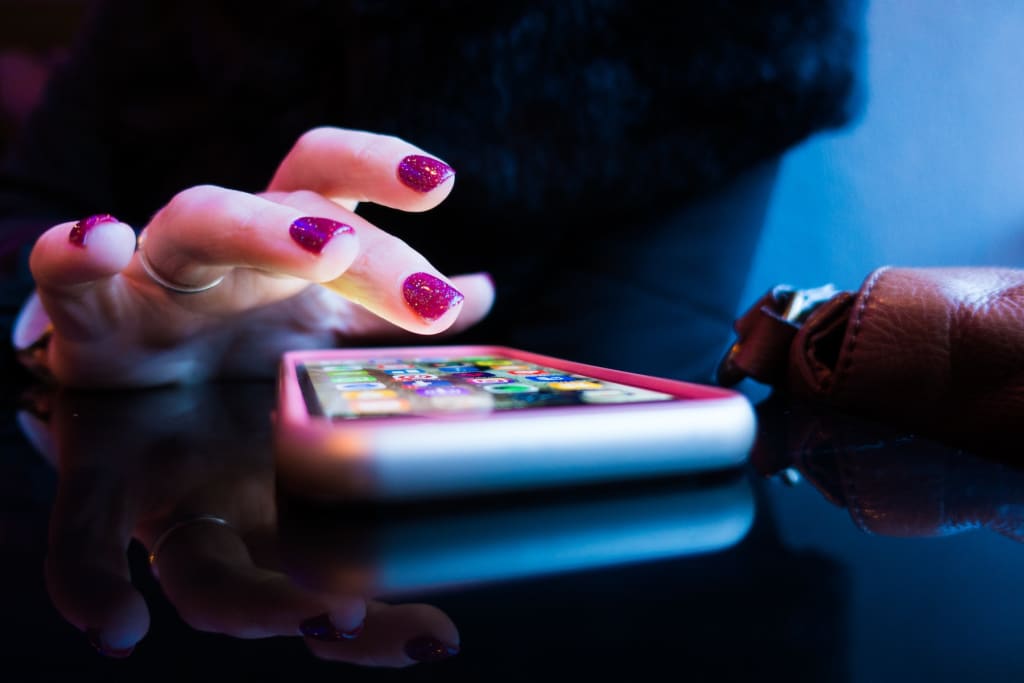 These days technology is basically ruling the world. Over the past years, technology drastically evolved and we sometimes can't even keep up with it. Our cellphones are much more beneficial, the Internet is wider than ever, and everything is online. In fact, ever since the field of technology rapidly grew, there are many aspects that's made our lives just a bit easier. We don't have to go to the malls anymore to shop when there's online shopping, we can pay off bills through our cellphones, we can even gain an education through online courses rather than showing up to class. Little things like these surely makes our lives less complicated.
But that's not all our cellphones can do for us. Each and everyday, people are inventing apps that can give us a hand on the daily. There are tons and tons of apps that we can install on our smartphones to guide us into an easier life. If you're looking to improve your life in the quickest and easiest fashion, these are the best apps that make life easier.
Make daily home tasks easy to follow and get done with BrightNest! This app helps you get all of your home tasks done through easy-to-follow instructions, create a personal schedule, and start up helpful reminders for anything. You can use this app for the littlest tasks like house chores to organizing rooms and storage.
If you're the worst at organizing just about anything, BrightNest is the ideal app for you. It can make your most frustrating home tasks so simple, and you can learn a lot of cleaning techniques, too. Start DIY projects, remind yourself important duties to get done, and schedule tasks months from now. You'll be living much more comfortably in your home knowing that you have everything in order with this helpful app. This is also one of the best empowering lifehack apps for the everyday.
How many times have you wanted to pay back your friend, but never had cash on you? You don't have to take a trip to the nearest ATM and waste a few bucks to pull cash out anymore, because Venmo can be your best source to pay back anyone you owe money to! Among the best apps that make life easier, it's actually so simple to use and you can receive money from friends with the app, too.
Once you hook your bank account into the app, you have full access of giving and receiving money. The unique part about this app is that in the midst of paying your friend, you can type in fun messages for the pay! You can also check out who paid who on your feed and see what they wrote for the reason of the pay.
Need to find the fastest route to your destination without dealing with traffic? What about finding the nearest gas station? Waze Navigation is the coolest and best way to get around places you don't know in a breeze. Not only does the app guide you precisely to your destination, but it takes quicker routes and shortcuts to prevent getting stuck in any traffic.
Aside from taking you to unfamiliar places, this app can track down cops! On the map, it'll show if a police officer is nearby when the cop icon pops up. Or if you're searching for a restaurant for a quick bite, Waze can easily show you what restaurants are around you. Get around easier with one of the best apps that make life easier.
If you have a ton of projects just sitting in the corner of your room, and some that haven't been touched in years, pick up your productivity with one of the most useful apps that make life easier—Evernote! For all of your untouched projects, this app can help you get back on your feet and get all of your work and projects done quickly. Become more motivated to make a change in your life by installing this app into your smartphone.
Through Evernote, you can jot down notes, create to-do lists, and even save things you discovered online. You can sync everything between your phone, tablet, and computer in just seconds. While you can use this app for more personal projects, using Evernote in business certainly makes it easier for you and your colleagues to share ideas and notes. Or for school, use this app to work on projects with your partners. It's one of the best to-do list apps to help your productivity that connects people together and help get any project and task done.
In the form of a vintage video game, Habitica is an app that motivates you and helps you stay organized consistently! This free app allows you to put in your habits, daily goals, and to-do lists to tackle and get done. You can create a custom avatar that represents you and everything you put into the app, and when checking off tasks, your avatar levels up! You can unlock really cool features like armor, pets, skills, and even obtain quests!
Fight monsters with friends and use your gold in in-game rewards such as equipment or custom rewards like watching an episode of your favorite TV show. Easy, thrilling, and a more fun way to get all of your tasks done, you can accomplish just about anything when you're keeping tab of everything through Habitica.
Admit it, you're not the best cook. Well, neither am I, and that's why Yummly guided so many individuals who can't whip up plain pasta to cook like a professional. Even if you can make plain and simple meals, get more creative with one of the best apps that make life easier now. It's like having a chef right by your side and helping you create the best-tasting meals ever. Through millions of recipes, handy tools, and helpful videos, Yummly will definitely make you even better than chef Gordon Ramsay… well, probably not. But you'll still cook amazingly!
Explore new recipes, videos, and articles that feature ways to create delicious meals and even sweets for dessert! Save recipes, add the ingredients to your shopping list, and follow clear steps into creating any type of food. There are also special features like tracking the nutrition and servings you're eating on a daily basis.
We all need someone to talk to for de-stressing, venting, and simply getting things off of your chest. When there's no one around to hear what you have to say at the most important moments, Talkspace Online Therapy can always be there for you at any hour of the day and night. It's a therapy and counseling app that gives you the most convenient and discrete way of dealing with depression, stress, anxiety, and anything else that's giving you a hard time getting up in the mornings.
The app is a platform that connects users with a licensed therapist. Whenever you're suddenly feeling anxious, open up the app and talk with a real therapist of your choice to give you tips and advice on how to handle it in the best possible form. You can also schedule live video sessions for a more personal discussion.
Money revolves around us every single day and in order to know how much we're receiving, giving, spending, and everything else in between, we have to constantly manage it. I'll admit, managing money is really tough when there are so many businesses and companies keeping your records... it's difficult to stay updated.
However, Mint is a free app that can manage your money in just one place! This is certainly something so many of us wanted for a really long time—one place that has all of our financial information. This money manager and financial tracker app gathers all of your existing bank accounts, credit cards, bills, and even investments so you know exactly where you're standing in your financial side of life. You can check out just how much you're spending and on what, how you can save money, and constantly stay on top of your bills without missing the due dates. Always know your credit score with Mint, too! Schedule what days to pay what bills, create budgets for you to stick to, and never lose track of your finance anymore with one of the most helpful apps that make life easier.
Want to get out of your comfort zone and try out new restaurants around you? With the help of OpenTable, you can read reviews of any restaurant in the world, reserve a table at more than 43,000 restaurants across the globe, check out menus, and even photos of the restaurants to get a closer look of where you'll be dining at! Among the best apps that make life easier to install right on your smartphone, you can always gain the best dining experience.
From booking tables to updating reservations, canceling reservations, viewing restaurant recommendations, and seeing what's on the menu, you can have full access to so many restaurants and know what to expect from it. Reserve a spot in restaurants in the US, Canada, United Kingdom, Japan, Australia, the Netherlands, and many more. You never have to call and wait on hold to book a table at a fine restaurant anymore.
Lastly among the most helpful apps that make life easier to download right now, similar to Talkspace, Doctor On Demand allows you to quickly get in contact with board-certified physicians and doctoral-level therapists whenever you're feeling unwell. If you suddenly come across a really bad flu, cold, UTI, allergy, skin or eye issue, or even depression or anxiety, this app can easily connect you with a physician to give you tips on how to get better.
Instead of waiting for so long in the waiting room, you can have a live video session with a certified physician to tell him/her your symptoms and any medical history in order to perform an exam. The doctors on the app are available any time of the day and night to help you get well again. If you're concerned about insurance, Doctor On Demand gives the best service to users with or without an insurance, and it'll partner you with top employers to reduce your cost.
tech
Part vampire, part human — I can make Edward Cullen cry. I also have a collection every horror film DVD under my bed.