What Is In A Legacy?
Thoughts About How We Leave A Legacy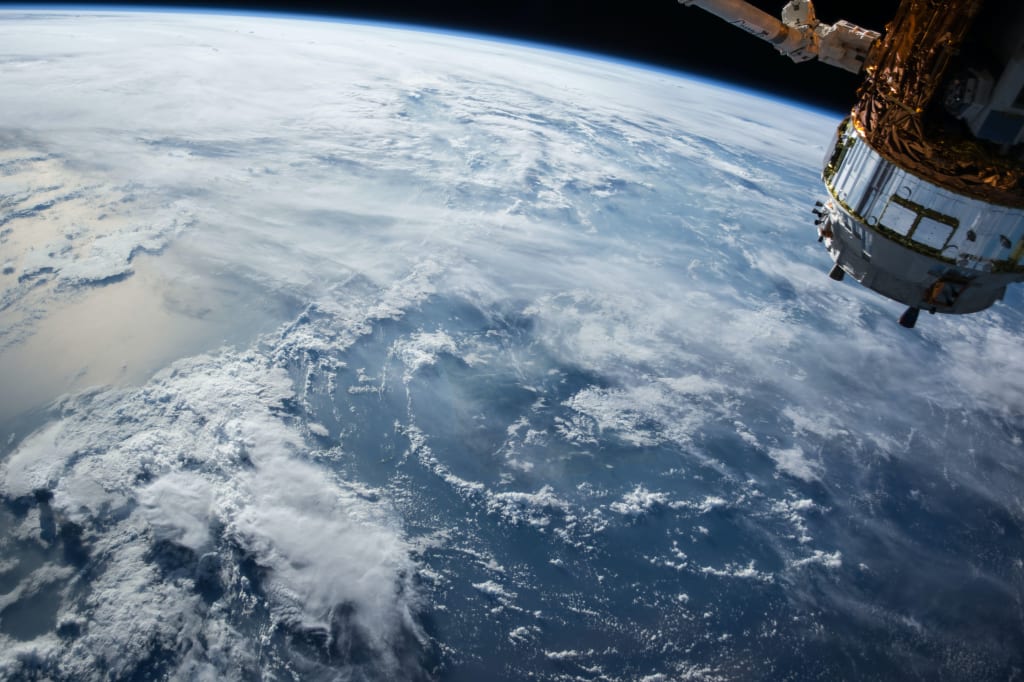 I think about the past a lot.
Whether it is stories I read that come from my ancestors or
the history of the past.
They all make me wonder about what we will leave behind.
At one point, we will no longer be here.
What will be left?
I see so much tragedy when I read through history.
There are good stories too, don't get me wrong.
Which will we leave?
A common word we hear about in different circles is "Legacy".
What will your Legacy be?
It's a great question to ask.
However, sometimes we miss the point of asking it.
What I see is that, often, we look at other's Legacies.
We define the value of our Legacy, lives, work, and even our souls in comparison to others.
Some people are afraid of the Legacy they may leave behind.
I know I have felt that way, especially when it comes to genetics.
Will I become my father?
For those unaware, my father decided to never be a part of my life, and had children with multiple women - you can put the pieces together.
For others, they are afraid of things like alcoholism, diseases, and terrible sicknesses.
Cancer comes to my mind on this topic.
People become so afraid that they can't seem to act.
There are also people who look at the Legacies of others and feel they will never compare.
Some lyrics from the musical Hamilton come to mind...
"How do you write like you're running out of time?

Write day and night like you're running out of time?

Every day you fight, like you're running out of time

Like you're running out of time

Are you running out of time?

How do you write like tomorrow won't arrive?

How do you write like you need it to survive?

How do you write every second you're alive?"
We see people who lived, and breathed, their Legacy in seemingly inhuman ways.
How could we ever compare?
We give up on ourselves before we even have the opportunity to try.
Then, some people look at what is happening in the world today and feel powerless to do anything.
There are wars with terrible outcomes.
Horrifying things happen to our youth.
The world appears to be dying, and it feels like few people are doing anything about it.
With all these problems, what hope do we have to leave behind any Legacy?
I see so many people become hopeless.
Here's what we need to understand about a Legacy.
Are they worth building?
Absolutely.
In reality, we build a Legacy whether we actively put it together or not.
Every moment we create a Legacy by what we choose to do or what we fail to do in our lives.
If we fail to act, we leave a Legacy of nothing.
The few people who remember us (if any) will remember how we lived in fear, feeling powerless, and never attempting to live into our potential.
Our story will be a cautionary tale.
Do you remember how they had so much potential but did so little?
The other road available to us is one of difficulty to be true.
I would never try to sugarcoat reality.
To see what our genetics claim is our "fate" and to fight against that?
To look at those of the past who did terrible things and say that you will do better?
To look at those who did incredible things and say I will be as much or more than you?
To see the problems in the world and say it is worth facing them instead of allowing them to get worse?
All of these take courage.
All of these take hard work.
All of these take time.
All of these require daily action.
A Legacy isn't created in one day.
It is created in every action you take every day.
You will never have perfect days.
However, you can bring more benefits than failures if you choose to.
A Legacy isn't created by yourself but in partnership with everyone around you.
To develop a Legacy requires interconnections that are meaningful to those around us.
It is true that to build a positive Legacy is a difficult path.
However, it is well worth all of the efforts that are required.
How will you build your Legacy today?
Will you fight against the flaws in the world, like in the Foster Care system in the US?
Or will you take a stand and give support to those who are going through horrific times, like those impacted by the War in Israel?
Will you see the problems in the world and try to fix them, like my friends at Pangea Movement, who have prevented nearly 250,000 lbs of trash from entering our oceans while also planting over 2,500 Mangrove Trees?
They are a company that I chose to invest in because of the incredible impact they are creating.
When you hear about the problems in the world, will you just pay lip service to them, or will you do something?
Will you donate to these causes?
Will you fund these projects?
Will you spread the word about how others can do good in the world?
Will you volunteer your time and efforts toward a better future?
What will your Legacy be?
Every day and every moment, you are creating a Legacy.
Take small steps if you must, but do something.
The world needs more people building a positive Legacy.
If we all did a little bit, we would see greater changes than we could imagine.
We need to be Exemplars though.
We need to act.
Create your Legacy, and start doing it piece by piece, day by day, starting now.
About the Creator
Creator of the 4X Award-Winning Category "Legendary Leadership" | Faith, Family, Freedom, Future | The Legendary Leadership Coach, Speaker, Writer & Podcast Host | For More of Cody Dakota's Work Go To: https://www.TheLeadership.Guide
Reader insights
Be the first to share your insights about this piece.
Add your insights