Top 5 Startup Costs that Can Destroy Your Business
Most startup founders are very ambitious and motivated in the beginning.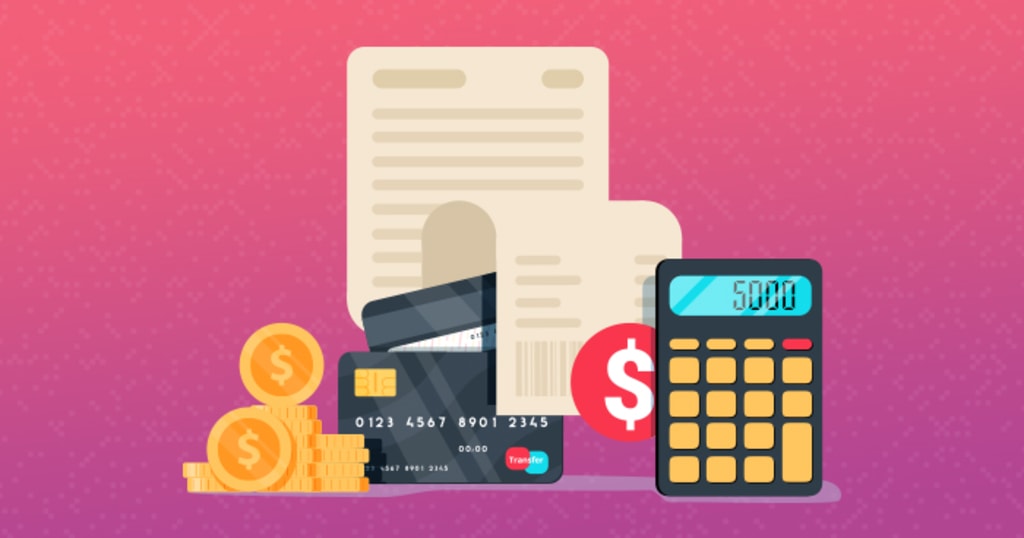 Most startup founders are very ambitious and motivated in the beginning. As time passes, however, their motivation dwindles and eventually they give up on their dreams. This is why? They are simply unable to manage startup costs.
Startup costs are non-recurring expenses that occur during the establishment of a new company. Every startup is different. Their costs can also differ from one another. These costs include startup insurance costs, legal costs, registration fees, accountant's fees etc. Also known as startup expenses, pre-opening expenses or startup expenses.
This is another reason why goals are not realistic. Over-excitedness about the product launch is another factor. The reputation of both the product and startup can be at risk when there is too much excitement.
In fact, 29% fail to launch their businesses in the first year due to a lack of vision or inability to meet the required costs.
This issue can be easily solved by evaluating the cost of production and scaling.
Startup founders need to realize that while it is important to have a realistic estimate of startup costs for building an MVP, they cannot rely on that figure alone. The startup's inventory turnover rate is also important.
Let's find out how to calculate startup costs for an MVP.
Let's first learn how startups can create a prototype once they have finalized their idea.
What is a Minimum Viable Products (MVP)?
Each startup team must create a product they can market. The MVP is the first product or prototype that is ready to go. It is vital for all startups. If it fails, it can have a catastrophic effect on their future.
Costs are involved in building an MVP. It is important to recognize that costs are not one consolidated number. It is actually a collection of sub-costs which could have an impact on the development of the MVP.
Comparison of recurring costs and one-time costs
A recurring cost is a cost that repeats itself regularly. Web-based tools are a good example. You pay monthly or annually until you unsubscribe.
A "one-time cost" is a cost component that is only paid once. Software lifetime licenses and hardware platforms are two good examples. It is better to separate the startup's costs into direct and indirect.
Direct Costs vs. Indirect Costs
Direct costs are those that are directly related to specific areas of the project. Direct costs include fuel and hardware components as well as profits that are shared among team members.
Indirect costs, on the other hand are expenses that cannot be associated with one expense head. Imagine this: If you build the product in your garage, the electricity bill would be an indirect expense of your startup.
Human Capital Costs
You will need assistance if you don't have the skills and experience to build the product yourself. These costs are often overlooked by entrepreneurs, leading to unpredicted outcomes. The founders must calculate the cost of human resources for the entire MVP product development cycle. If you need a web developer, calculate the hourly rate and the time it will take to complete the project. This will give you an idea of the estimated cost of human capital needed for the project.
It is a smart decision to hire contractual employees when building your prototype. This allows you to only pay your team when they meet the agreed milestones or fulfill their contractual obligations. Startups will have an advantage because salaried employees need to be paid every single month regardless of how they perform.
Moira Vetter is a columnist at Entrepreneur. She says it's better to hire people from universities or incubators because they are more affordable.
"Not all startups have access to engineers and scientists to help them invent a new concept. You should take advantage of the opportunities that you have while you have them, but not push your luck in the long-term.
Time vs Cost Penalty
According to startup trainers, three months are the best time to create a startup product. You will only have three months wasted if the product fails. This is a good thing considering you are starting your own venture. You can, however, focus with renewed motivation on the next iteration if it succeeds. Three months is enough time to stay on track, understand the costs and roll out MVP quicker.
Keep in mind that if you go over the 3-month mark, there is a risk that the cost will rise further.
CB Insights reports that 48% of startups fail due to the fact that the products they are creating have no market value.
Your goal when creating an MVP is to create a product you can release to the public, while still keeping your startup production costs under control. You shouldn't build MVPs with the intent that they will be the final product. Customers are best able to make this decision. You will almost always have to go back and make any necessary changes to your MVP.
Yevgeniy, (Jim), Brikman says it best:
"In a trial and error world, the person who finds errors the fastest wins. This philosophy is sometimes called "fail fast". At TripAdvisor we called it Speed Wins. Eric Ries called Lean. Agile was a term Kent Beck and other programmers used it. It doesn't matter what you call it. The point is to discover which assumptions you are making and get feedback from real users about your product as soon as possible.
An MVP is not the final word. It is the beginning of a process you may end up repeating over and over to get closer to what the public wants. Once you've reached this stage, it's time to focus on your startup's inventory costs.
How much does startup inventory cost?
The startup inventory cost is the inventory that you produce to make the project more profitable. It is crucial to calculate your inventory cost at the beginning, as most startups fail because they overstock and don't realize how many orders they will get.
A startup might aim to sell 1000 units per month. It orders 1000 units. It is unable to sell more than 100 units due to certain factors. There are now 900 units left. The stock will continue to grow and could end up draining startup cash. There's a simple solution.
Estimating the Inventory Cost
It is best to keep track of your inventory and to minimize losses from inventory stockpiling. This can be achieved by starting small and regularly calculating the inventory turnover ratio.
Startups that have a MVP should start to order 100 units if they want to achieve 1000 sales within the first month. Although this will increase their initial manufacturing costs, it will help to keep their assets liquid. After the first batch has been sold, they can order additional products from the manufacturer. Here's a simple formula that will calculate how much inventory is left over after the first batch has been sold.
Find the Cost of Goods Sold and the Average Inventory.
COGS = Beginning Inventory + Purchases - Ending Inventory
All costs associated with inventory management, such as shipping, handling and packaging, are included in your purchase.
The second step is to find the average inventory.
Average Inventory = Beginning Inventory + Ending Inventory / 2
Third, calculate inventory turnover.
Inventory Turnover = COGS / Average Inventory
You can now calculate how many days you have inventory.
Days Inventory held = Days in Accounting Period/Inventory Turnover Ratio
The accounting period usually lasts 90 days.
Note that a shorter inventory holding period than 30 days is considered high turnover.
Factors that Influence Inventory Turnover
Certain factors can cause a shift in inventory turnover ratio. Find out what they are.
Finances
Startups often have limited budgets, making it difficult to properly market their products. This can often lead to lower inventory turnover.
Finances are not a problem when you start. You will find that your brick-and-mortar or online business startup costs will stabilize over time and you will be better equipped to handle a financial crisis.
Lead Time
The lead time is the time taken for a product from its manufacturer to reach the customer. Although this time can vary from one manufacturing process, it can affect the overall turnover rate if it is longer than expected.
Supplier Reliability
Successful businesses require reliable suppliers. Unreliable suppliers can cause havoc in a business. In an ideal scenario, it would be better to have a backup supplier in case of product delays.
Management Issues
Management problems are a major influence on the turnover ratio. Management problems are caused by inventory managers who don't hold a significant stake in the company. Startups are owned by the founders and no other individual. This can be fixed by regularly monitoring inventory and receiving updates from managers.
Remember your Goal
Keep your eyes on the goal, and be ready to reduce startup production costs if necessary.
3. Building an effective team
The most important aspect of any startup is building the right team. To achieve their business goals, entrepreneurs need to find the right people to join their startup. Failure to do this could lead to operational inefficiency, shipping delays and growing debt, as well as organizational dysfunctions at various levels.
The days were gone when recruiters simply posted a job opening, and people would rush to interview for it. Later, when they had the funds, they would hire expats to help build an in-house team.
In the face of current immigration barriers that many "talent-importing" countries face, it is important to identify new strategies to build an effective team and deliver promising results. How can startups find a solution?
In-House Team
A team of in-house employees works like a charm. The whole team works together on the startup premises. A team of in-house employees is capable of solving problems and delivering effective results.
An in-house team can be costly. In-house models can be expensive in areas where the cost of living and talent acquisition are high. If budget is not an issue, however, an in-house team can ensure efficient workflows and save time that can then be used elsewhere.
Outsourced Team
Startups often engage an outsourcing team when they lack the resources to create an in-house team. This is because outsourcing is generally cheaper. Outsourcing a workforce is not always cost-friendly. However, many business processes are no longer efficient.
Sometimes, the outsourced team may not deliver the results expected. This is mainly due to communication gaps and management incompetence. Poor project management can lead to huge differences in the pace of work on both sides. Communication gaps remain a major problem and can be addressed by adding more resources to the management level. This may lead to more problems than it solves.
Hybrid Team
A hybrid team is an interdependent group of people who work together on different tasks. They are responsible for different projects. Some members of the team work in-house while others work remotely.
Startups can hire core team members to work on the premises. This ensures smoother workflows and the best results. In-house teams are made up of highly skilled, experienced people with a wider skill set. They work hard to achieve the goals on time and maintain the highest quality of the project. The startup environment fosters learning and growth.
You can outsource any additional resources required by the project at a lower price. Outsourced team members perform a variety of tasks, so the in-house team can concentrate on more important tasks to achieve the business goals. The cost of a hybrid team will vary depending on how large the business is and what size the team is. It also depends on what the startup is hoping to achieve.
Startups can use a hybrid approach to onboard creative and low-cost staff full-time. However, they also have the ability to diversify their skills by using outsourced support when necessary.
TIP: No matter what team model you choose to use, make sure that you hire T-Managers. They can be a master of all trades and will deliver promising results quickly.
It is not an easy task to promote your new venture. It is important to set aside a budget for marketing and sales. Digital marketing is the foundation of many startups and should be your main focus in order to attract new customers.
Paid advertising allows you to be louder. Paid advertising allows you to be more visible for related keywords within search engines, with a budget. Organic marketing is, however, a combination of your online PR as well as your content. Your content strategy must be strong enough to make an impact. Remember that online business costs are different from brick and mortar startups. Make sure you carefully consider your tactics and strategies.
Invest in email marketing if you have an existing database of potential customers. This is one of the most effective ways to convert potential customers. You can also send targeted emails to gain more exposure. Email marketing comes with a price if you want to send large volumes of emails.
A website is essential in today's digital world. Today, there are very few businesses without a website. You can design your website yourself or hire a professional. However, time and money are important factors in establishing your online presence.
There are some things that you need to take care of when starting a startup. There are some initial costs, such as the cost of refurbishing your front and purchasing equipment and supplies to your MVP. These costs are called deductible startup expenses, but you can't deduct them all at once.
The IRS (Internal Revenue Service), considers capital expenses deductible costs. Because they will be able to benefit for many years from the expenses that they incur before their startup begins. You must subtract and depreciate expenses as the business grows.
Every year, taxes are a necessity. It's nearly impossible to determine an exact amount or percentage that you should allocate to taxes when creating a budget. These depend entirely on how much revenue your startup generates. This is something you cannot predict.
You can save money by consulting a Certified Public Accountant (CPA). He will help you determine what deductions you should make to reduce your expenses as much as possible. A professional accountant can help you save time, which is in turn money.
There are more startup costs to avoid
Let's sum it up: There are some startup costs you should avoid. These are:
There are many cheap, if not completely free options on the market. You don't have to pay for a premium service. You can use the free services until you feel you require more advanced features.
A large office
Everyone wants a luxurious office. Everything happens at the right time. You don't have to rent or buy a large office. Your business' success is your priority. A dreamy office will wait until you are established.
High-end Assets
While new technology may seem appealing, it does not necessarily mean it will be an expense for your business. You should only purchase what you really need at first. You should also try to make it as economical as possible.
You shouldn't spend that much money on public relations, branding, or marketing. Spend less on the things that will give you a higher return on your investment when you have a budget.
Don't spend money before you make it
Spending money on unnecessary things is a sign that you aren't making enough money to cover them. Your startup should be within its boundaries just as humans must.
Expect a Loss
Failure is acceptable. It's okay to fail. However, it is not okay not to learn from your mistakes and make the right decisions next time.
The best startups have had failures and they don't regret it. You learn from failures and this is how you create better products.
Don't panic if your MVP doesn't delight customers or your turnover rate is lower than it was at the beginning. Take a deep breath and think about all the problems. Then, have an expert roundup and/or chat with the experts to discuss how you can improve and find viable solutions.
This article should help you to come up with realistic estimates for different startup costs. Let me know if you have any questions or comments.
Reader insights
Be the first to share your insights about this piece.
Add your insights